The Peppered Gator Burger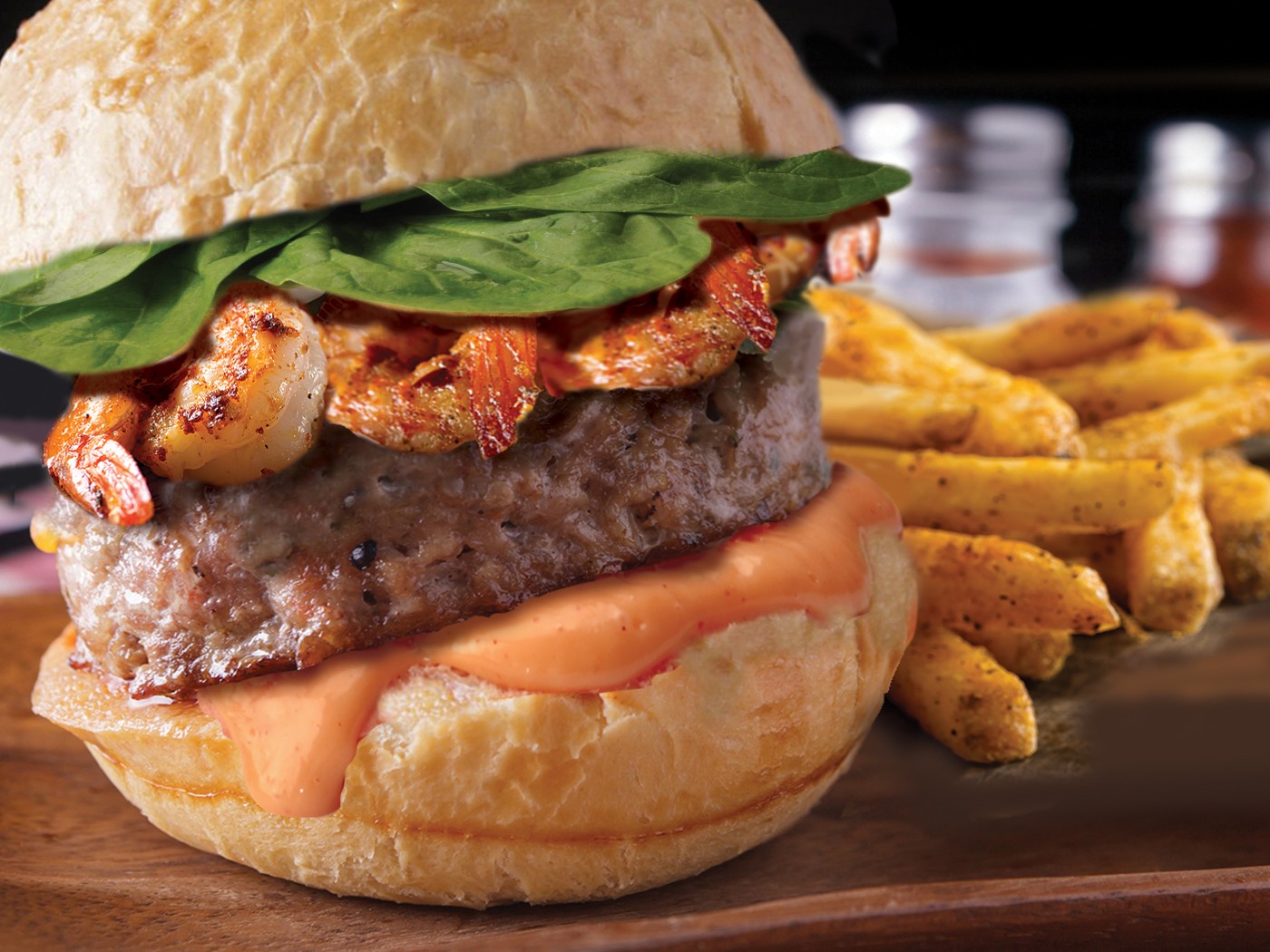 Alligator meat, crawfish and Cajun dressing help bring the local Louisiana flavor to this one-of-a-kind bayou burger. This intriguing recipe tastes like a cross between a chicken burger and seafood with the strengths of both.
Ingredients:
Gator burger patty - 8

oz.

Peppercorns, cracked - 2

tsp.

Salt, kosher - To taste

Bun, toasted - 1

each

Crawfish, sautéed, prepared - 2

oz.

Cajun 1000 Island ,prepareddressing - 1

oz.

Spinach leaves - .5

Cup

Phase, LBA - .5

oz.

Fries - 5

oz.
Preparation:
Season the burger with salt and coat both sides with the cracked peppercorns well. Place the Phase on the flattop and toast the bun to a golden brown.

Grill the burger to desired temp. Place the spinach on the bottom bun and top with the burger and top with the sautéed crawfish. On the top bun spread the Cajun 1000 dressing and close the burger.

Place the burger on the plate and fries next to the burger.