High-Performance Frying Oils
Everything Is Better When It's Mel-Fry'd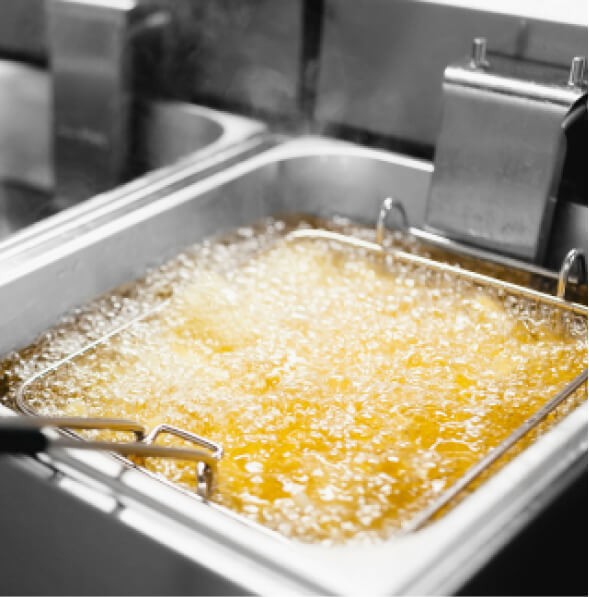 High-Performance Frying Oil Blended Exclusively For Foodservice
Mel-Fry has a proven reputation for performance in even the most demanding kitchens. Our robust premium oils resist flavor transfer from one fry to the next, resulting in food with a crisp, clean texture throughout its time in the fryer, time and time again.
Everything Is Better
When It's Mel-Fry'd
See Mel-Fry In Action
Create Delicious Meals With Premium Quality Frying Oil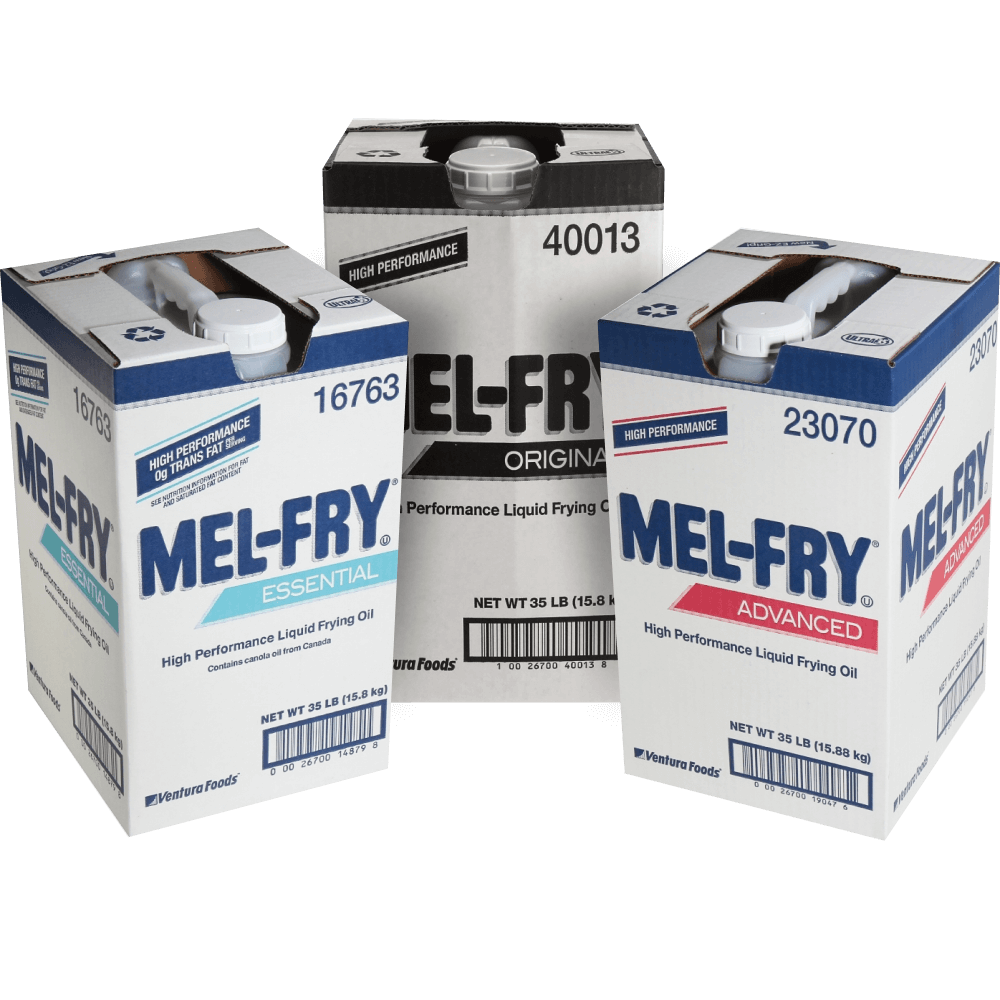 Start with Mel-Fry®
Complement Mel-Fry with other Ventura Foods products:​
Sauce Craft sauces with fried chicken wings​
Classic Gourmet Tartar Sauce with fish and chips​
Mel-Fry is Part of Our PURE (Producing Useful Renewable Energy) Initiative!
Convert Your Used Cooking Oil Into Low-Carbon Biodiesel To Make Our Air Cleaner
Lower Food Cost
Reduced Pollution
Simplified Oil Disposal
Local Impact