Latest Trends
Future of LSR Insights
Published on October 26, 2022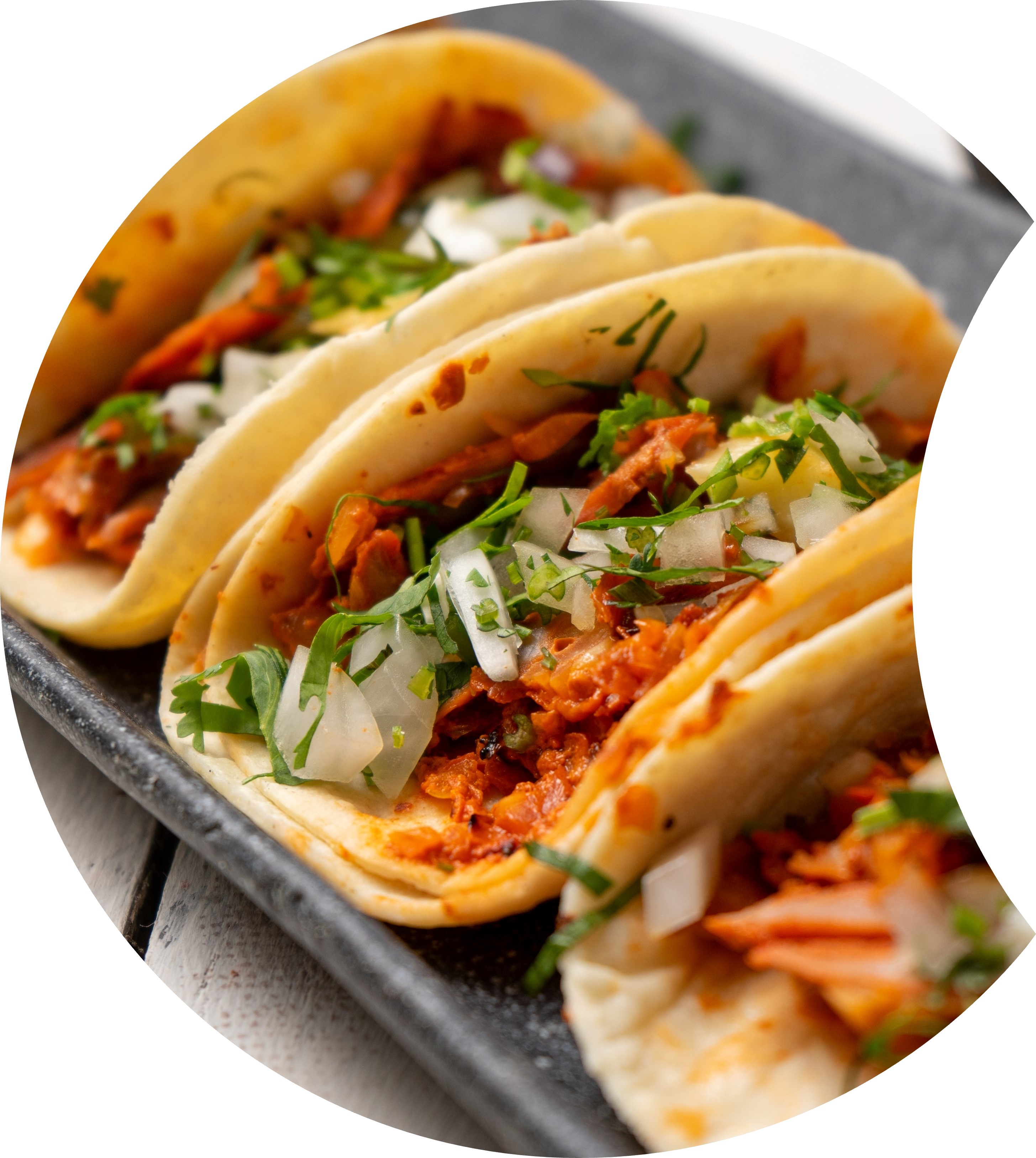 September 2022
Image Source: Shutterstock
© 2022 Technomic, Inc.
LSR Sales Predictions
Segment
Fast-food/quick-service performance will slow in 2023 and, on an inflation-adjusted basis, will show real decline. At QSRs, value issues due to significant price increases are concerning.
Fast casual is projected to outperform fast food based on differentiated quality and consumer affinity for its technology interfaces. It also benefits somewhat from trade down from full service as the economy slows.
LIMITED-SERVICE RESTAURANTS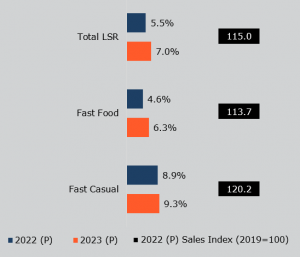 Note: All percentage change are in nominal terms; P=preliminary
Source: Technomic 
Value Proposition Refresh
Consumer
Lower prices remain a key attribute for visitation, especially for QSRs. Between the two segments, fast-casual consumers spend a higher amount and are more willing to pay extra before reducing their orders.
Indeed, fast casuals have increased prices much more than fast-food brands over the last two years. Fast-casual consumers are more resistant to price increases before they start reducing their orders, meaning that these operators have more leeway to increase prices than fast-food operators.
HOW, IF AT ALL, HAVE HIGHER PRICES AT __ RESTAURANTS IMPACTED YOUR BEHAVIOR?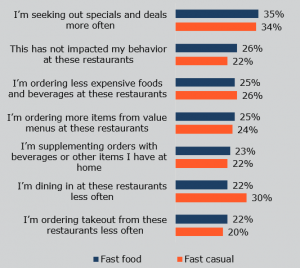 Source: Technomic 2022 Future of LSR: Fast Food & Food Casual Consumer Trend Report
Global Inspirations
Menu
Restaurant and foodservice operators have long been underscoring global cuisines to satisfy the curiosity of consumers looking for flavor uniqueness on the menu. The trend at both quick-service and fast-casual chains calls for highlighting global cuisines that are widely familiar, yet still ripe for exploration. Examples include:
McDonald's bringing back its Szechuan Sauce, a customer favorite.
Starbird launching a Hot Szechuan sandwich and Hot Szechuan taco, featuring breaded chicken topped with Sichuan spices and served with Sichuan aioli and pickled cucumbers, cilantro, scallions, sesame seeds, pickled ginger, pique sauce, shredded cabbage and iceberg lettuce.
Inspiration: El Pollo Loco added shredded beef birria as a filling for both tacos and quesadillas, served with a broth infused with garlic, chiles and lime.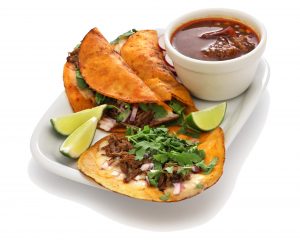 Source: Technomic 2022 Future of LSR: Fast Food & Food Casual Consumer Trend Report
Image Source: Shutterstock
Menu Innovation
New Items/LTOs
There is moderate demand for menu innovation at both fast-food and fast-casual restaurants. Just over a third of consumers (35%) at QSRs and fast casuals say they would like these restaurants to offer more menu items with new/unique flavors.
For LSR operators looking to increase interest in the menu overall—or in LTOs designed to draw traffic—spicy, more complex flavor profiles can be a mark of differentiation on the menu. New pepper sauces and spicy marinades are leading this trend.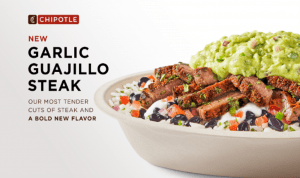 Inspiration: Garlic Guajillo Steak, seasoned with garlic, lime, cilantro and guajillo peppers, which have a sweet and mild taste. This comes on the heels of its new Pollo Asado, flavored with cumin, coriander, garlic, lime, cilantro and guajillo peppers.
Source: Technomic Ignite Menu
Image Source: Chipotle Mexican Grill website
Spicy Foods Bring the Heat
Global
The spicy food trend remains strong in the restaurant industry as consumers continue to seek out heat-inducing flavors and ingredients and operators are obliging with myriad new products to meet that demand. But consumer definitions of what makes something spicy and their willingness to try it varies considerably when looking across different global markets.
Mexico is the undisputed global leader when it comes to consumers' affinity for heat—some 63% of restaurant-goers saying they prefer something spicy or very spicy. Conversely, diners in Japan show the least enthusiasm for spice, with 83% saying they like foods that are not spicy at all and only 1% with a preference for very spicy.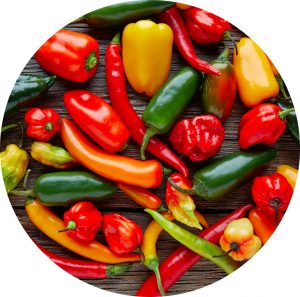 Globally, 55% of consumers want at least some heat, with 25% at somewhat spicy, 24% at spicy and 6% at very spicy.
Source: Technomic Global Foodservice Navigator Program
Image Source: Shutterstock
.