Shaved Brussel Sprout and Dried Blueberry Salad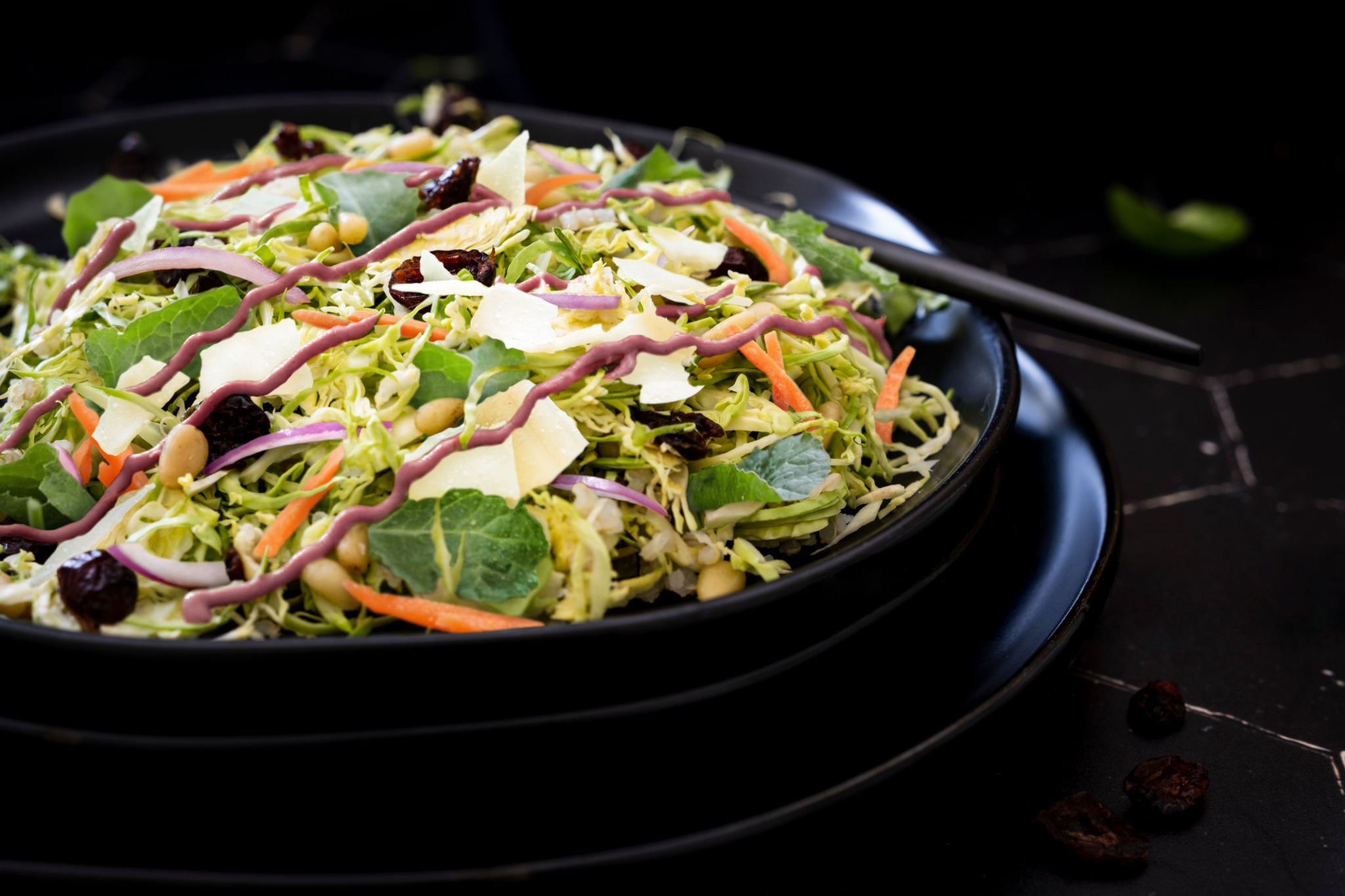 With a green base of shaved Brussel sprouts and generous helpings of dried blueberries, this light, crunchy and fruity salad is just bursting with enjoyable spring flavors.
Ingredients:
Red onion, julienne - 1/4

Cup

Shaved parmesan cheese - 1/4

Cup

Marie's® Blueberry Pomegranate Vinaigrette - 2-1/2

oz.

Brussel sprouts, shaved - 2

Cups

Carrots, shredded - 1/4

Cup

Dried blueberries - 1/4

Cup

Kale, baby - 1

Cup

Pepitas, toasted - 3

tbs.

Salt and pepper mix - As needed

As needed
Preparation:
In a clean mixing bowl and combine all the ingredients together with the dressing well.

When plating the salad, use the greens and Brussels sprouts as the base of the salad and the remainder of the ingredients go on top.