Sauce Craft Huevos Rancheros Brunch Pizza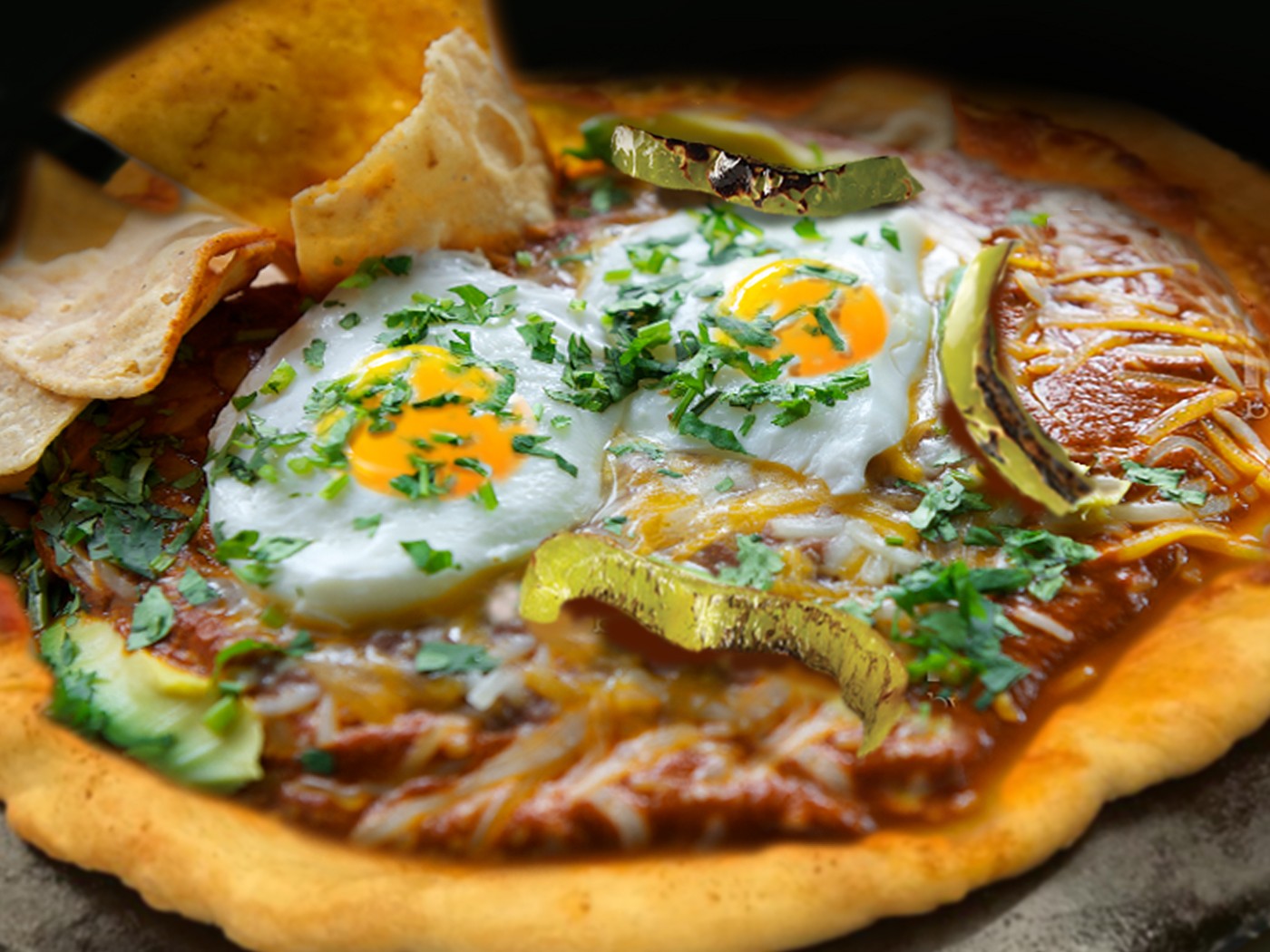 This Mexican-inspired pizza pours on the taco sauce and the huevos rancho to create a distinctive South of the border flavor. A quick and easy recipe for introducing exciting international options to your pizza menu.
Ingredients:
Pizza crust, 10" - 1

each

Sauce Craft Taco Sauce - .5

Cup

Salt and pepper mix - As needed

As needed

Cheddar/ Jack, shredded - 1.5

Cups

Eggs, fresh whole - 4-5

each

Fire Roasted Poblano, peeled and cut into strips - .33

Cup

Tortilla Strips, fried - .5

Cup

Queso Fresco, crumbled - 1

tbs.

Green Onions, chopped - 1

tbs.
Preparation:
Evenly spread the Sauce Craft Taco Sauce on the surface of the pizza crust and top with 1 cup of the shredded cheddar/jack cheese.

Crack eggs over cheese, keeping yolks whole for runny eggs, or lightly beat the eggs for scrambled, season with salt and pepper.

Spread poblano strips & tortilla strips evenly over pizza and top with the remaining cheese.

Bake in the oven at 450F. degrees until the crust is brown, and the eggs are cooked to the desired level.

Remove from oven, let sit for a few minutes, then cut into 8 even wedges. Finish the top of the pizza with queso fresco and green onions.