Sauce Craft Honey Sriracha Crab Stuffed Jalapeno Poppers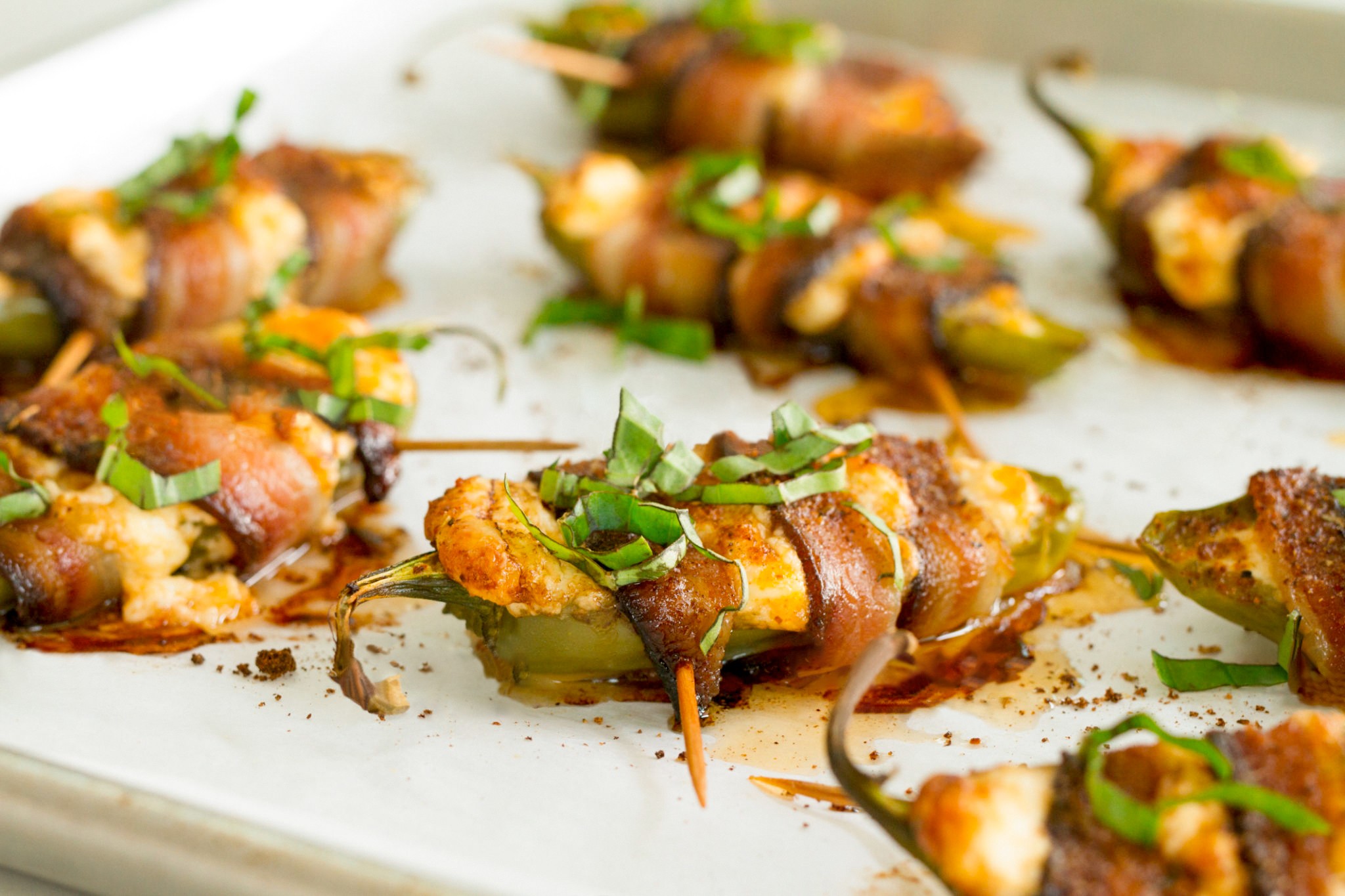 Scorching hot jalapeno poppers are stuffed with tasty crab meat and flavored with Sauce Craft Honey Sriracha to create a sweet and spicy hors d'oeuvre that seafood and spice lovers won't be able to resist.
Ingredients:
Peppered bacon - 12

Slices

Fresh jalapeno whole, cut in 1/2 lengthwise and seeded - 6

each

Crabmeat, fresh picked - 1/2

Cup

Scallion cream cheese, prepared - 1

Cup

Asian Pear-Cucumber Slaw - 4

oz.

Cajun Spiced Honey Sriracha-Lime Mayonnaise - 2

oz.
Preparation:
Mix cream cheese and crab together, fill the jalapeno halves with the cream cheese and wrap with bacon. Stick a toothpick to hold the bacon to the pepper.

Bake in the oven at 400F.-degrees until the pepper Is cooked through and the bacon is crispy. Plate the 6 ea. Jalapeno Crab Stuffed Poppers on a plate.

Serve the poppers with a dish of Asian Pear and Cucumber slaw and Cajun Spiced Honey Sriracha Lime Sauce.