Sauce Craft Caribbean Jerk Roast Pork Dip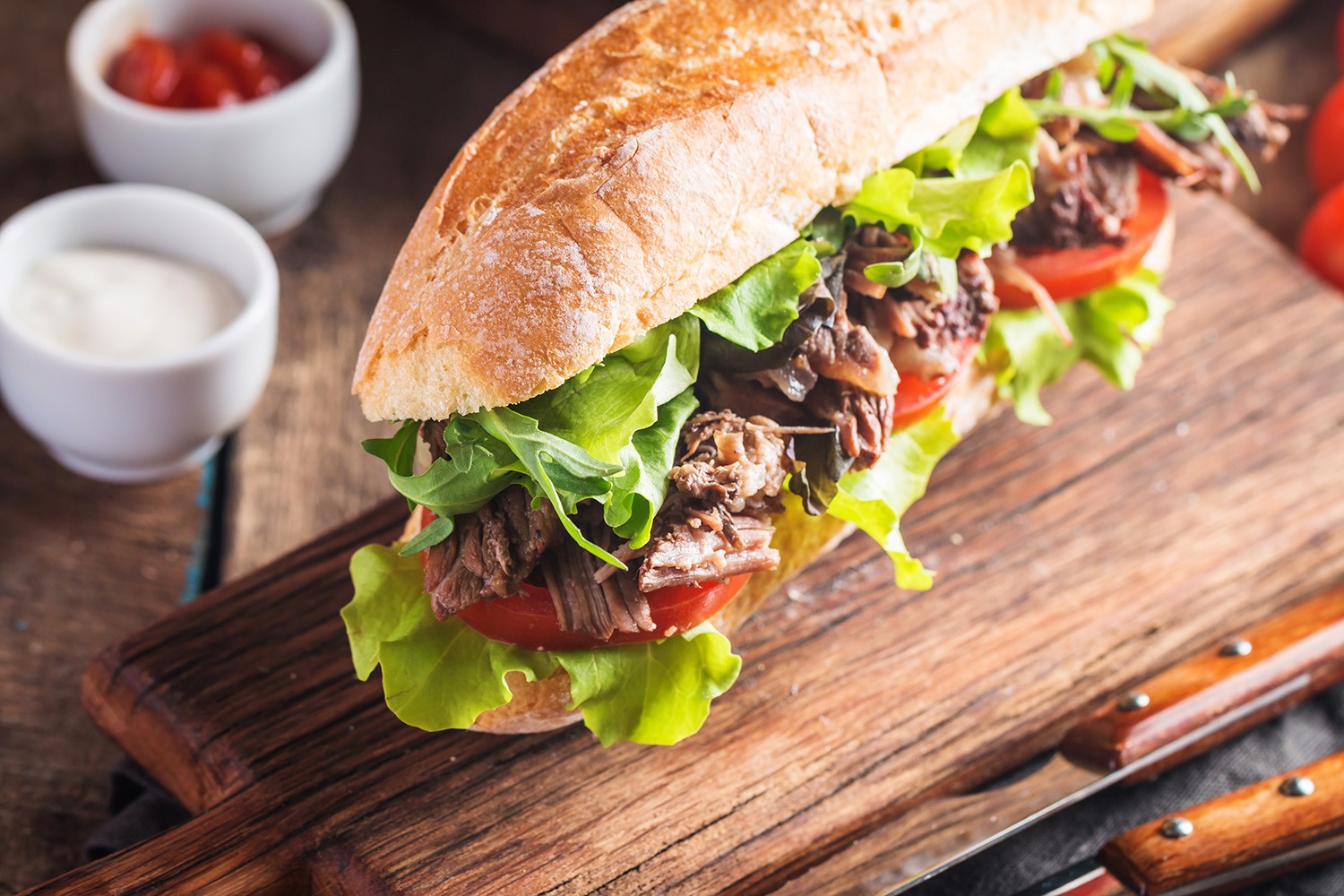 It's amazing the difference a sauce can make. With the simple addition of sweet and spicy Sauce Craft Carribean Jerk sauce, you can put a new spin on a staple sandwich that will amaze your customers with its exotic and distinctive flavor.
Ingredients:
Talera roll - 1

each

Phase, LBA - 1

oz.

Roasted Pork, sliced thin - 6

oz.

Roasted Garlic Herb Mayonnaise - 2

oz.

Swiss cheese - 2

slice

French fries - 5

oz.

Caribbean Jerk Au Jus - 3

oz.

Roasted Herbed Tomatoes - 4

pcs.
Preparation:
Place the pork slices on the grill to heat up.

Once both meats were hot place the roasted tomatoes and Swiss cheese on the meat and melt the cheese on the flat top. Place the Phase on the flat top and toast the bun.
On the roll spread the roasted garlic mayonnaise on the crown and heel. Place the meat on the heel and finish the sandwich by placing the top of the roll to close the sandwich.

Cut the sandwich on a bias and place on the serving plate along with a cup of Caribbean Jerk Au Jus and crispy French fries.