Roasted Beet, Blood Orange, and Queso Fresco Salad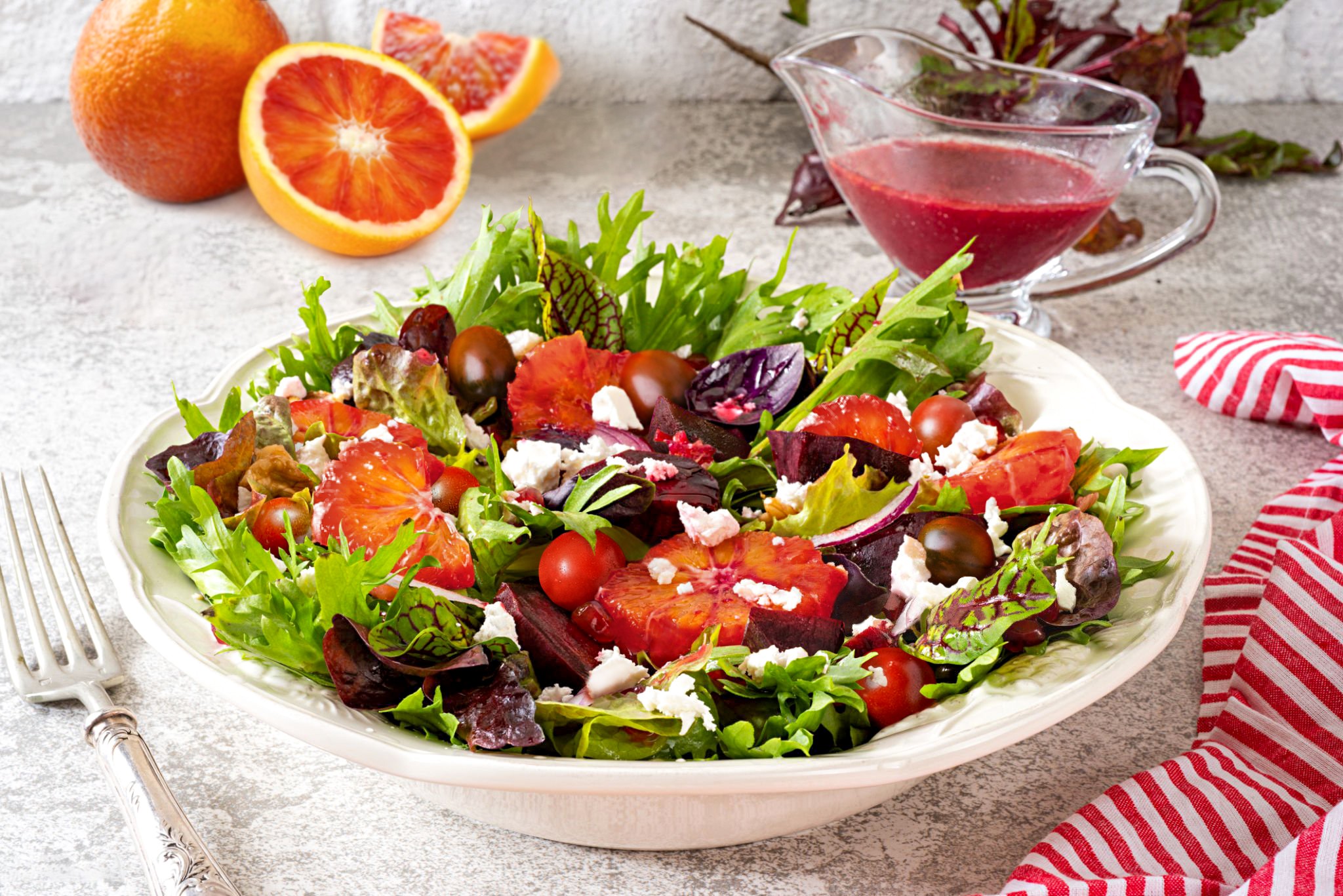 A delectable mix of roasted beets, blood orange, and queso fresco, this fresh and tangy salad has all the right ingredients for a lunchtime success.
Ingredients:
Mesculn mix - 2

Cups

Blood orange Peeled/sliced - 1/2

Cup

Honey Sriracha-Lime Cilantro vinaigrette - 2-1/2

oz.

Tomatoes Heirlooms cherry, 1/2's - 1/4

Cup

Queso Fresco, crumbles - 1/2

Cup

Red onion, julienne thin - 1/4

Cup

Roasted Beets - 1

Cup

Honey Sriracha- Lime Cilantro Vinaigrette -

Sauce Craft Honey Sriracha sauce - 2

Cups

Lime juice, fresh - 1/2

Cup

Hidden Valley Golden Italian dressing - 1

Quart

Cilantro, fresh - 1

bunch
Preparation:
To create the Honey Sriracha Lime Cilantro vinaigrette blend the Honey Sriracha sauce, Golden Italian vinaigrette, Lime juice and cilantro together and combine well using an immersion blender until smooth.

Cut the cooked beets 1/2" dice.

In a clean bowl mix all the ingredients except only 1/2 of the Queso fresco and toss with the vinaigrette.

Finish the salad with the sprinkling of the remainder of the Queso fresco .

When plating the salad place the mesculn on the base and all the other ingredients well distributed over the greens.