Potato Salad with Applewood Bacon BBQ-Ranch Dressing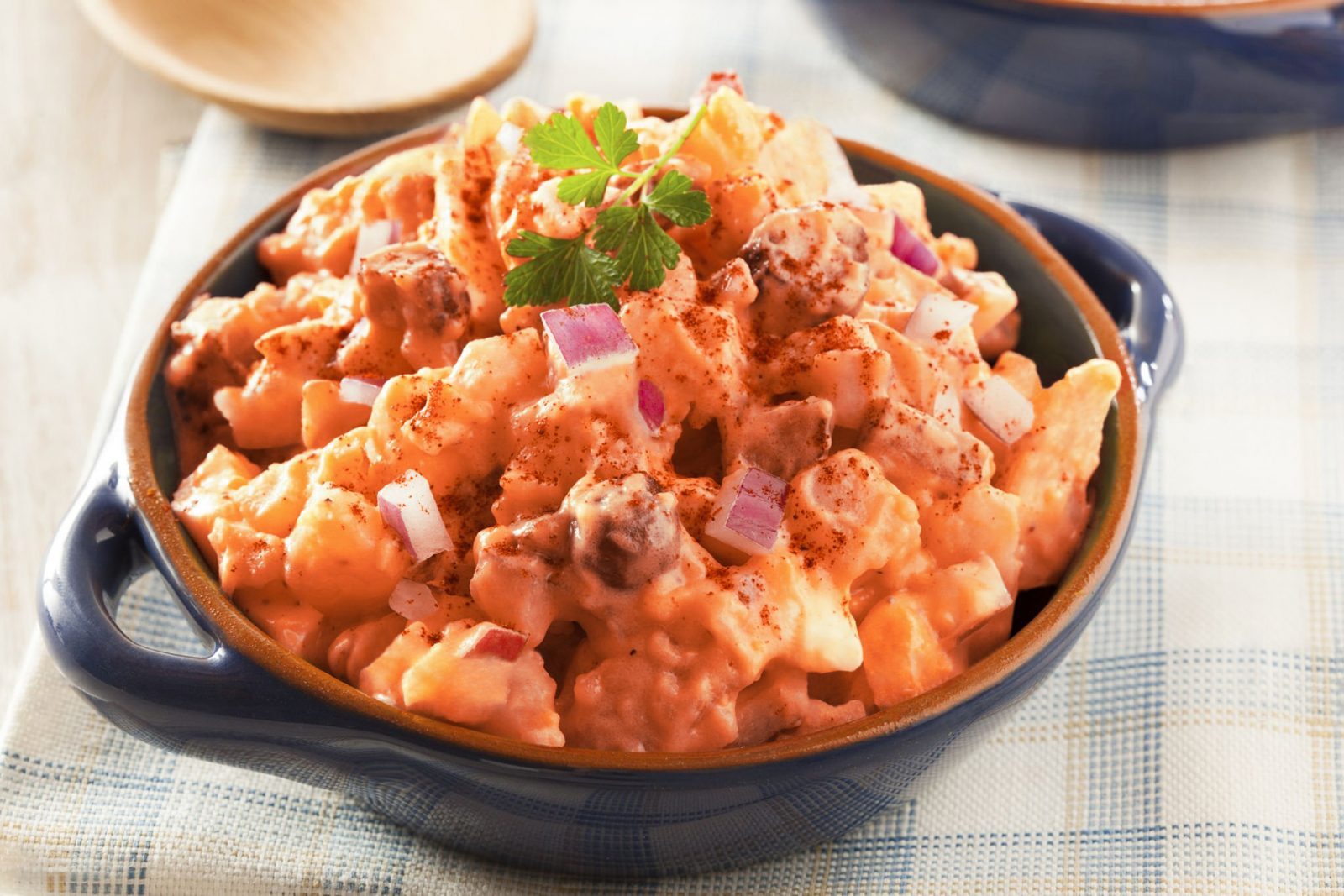 Everything tastes better with bacon and potato salad is no exception. Throw some BBQ ranch into the mix and you have a nearly irresistible flavor that appeals to just about everybody.
Ingredients:
Classic Gourmet® Select Real Mayonnaise - 1/2

Cup

Sauce Craft™ Applewood Smoked Bacon Smokehouse Barbecue Sauce - 1

Cup

Hidden Valley® Original Ranch® - 1-1/2

Cups

Celery diced, 1/4" - 1/2

Cup

Onion diced, red 1/4" - 1/2

Cup

Potatoes, cooked, diced 3/4" - 2

lbs.

Salt, Kosher - 1-1/2

tsp.

Black pepper, ground - 1/4

tsp.
Preparation:
Incorporate all Ingredients into a clean mixing bowl and combine well.
Taste and adjust seasoning as needed.

Place finished salad into a clean container and store in the refrigerator until needed.