Pork Belly Slider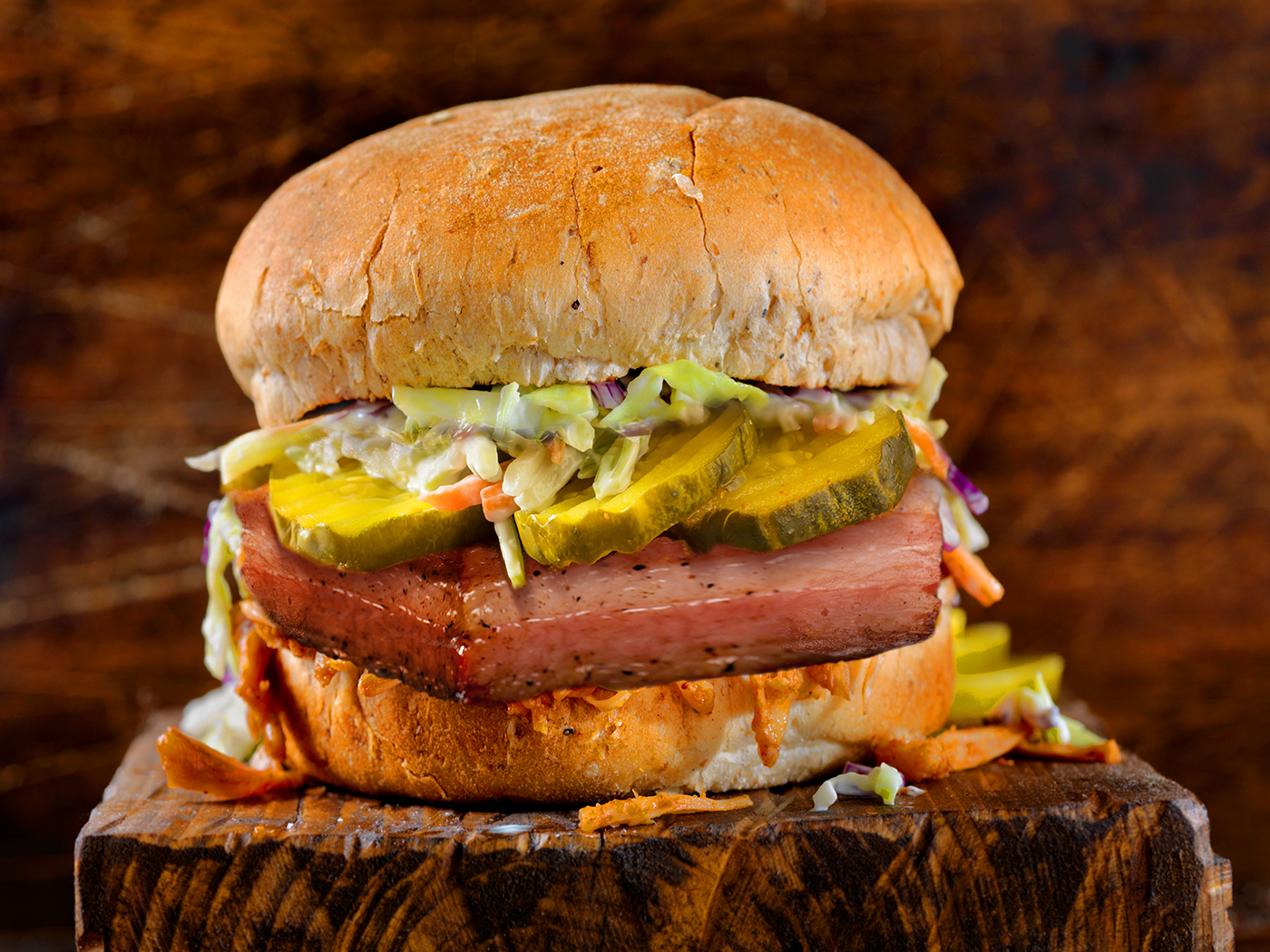 Composed of tender pork belly topped with tasty apple slaw, fried pickle, and sweet chili mayonnaise, these succulent sandwiches are fast, easy, and filled with BBQ flavor. The only thing more packed than these sliders will be your reservations book.
Ingredients:
Roasted Pork Belly - 3-

2 oz. pcs.

Buns- slider - 3

each

Phase Butter Flavored Oil - 2

oz.

Sweet Chili Mayonnaise - 1-1/2

tbs.

Apple Slaw - 3

oz.

Pickle Chips - 3

each

Bamboo Pick - 3

each
Preparation:
Fry the pork belly in 350F.- degree oil until crispy and until golden brown. Brush Phase on the buns and toast on the flat top.

On the top and bottom buns spread on the sweet chili mayonnaise, then the slaw on the bottom bun and top with the slaw, the pork, then the pickle.

Close with the top bun and pick. Put on the plate and serve.