Pecan Wood Smoked Chicken Wings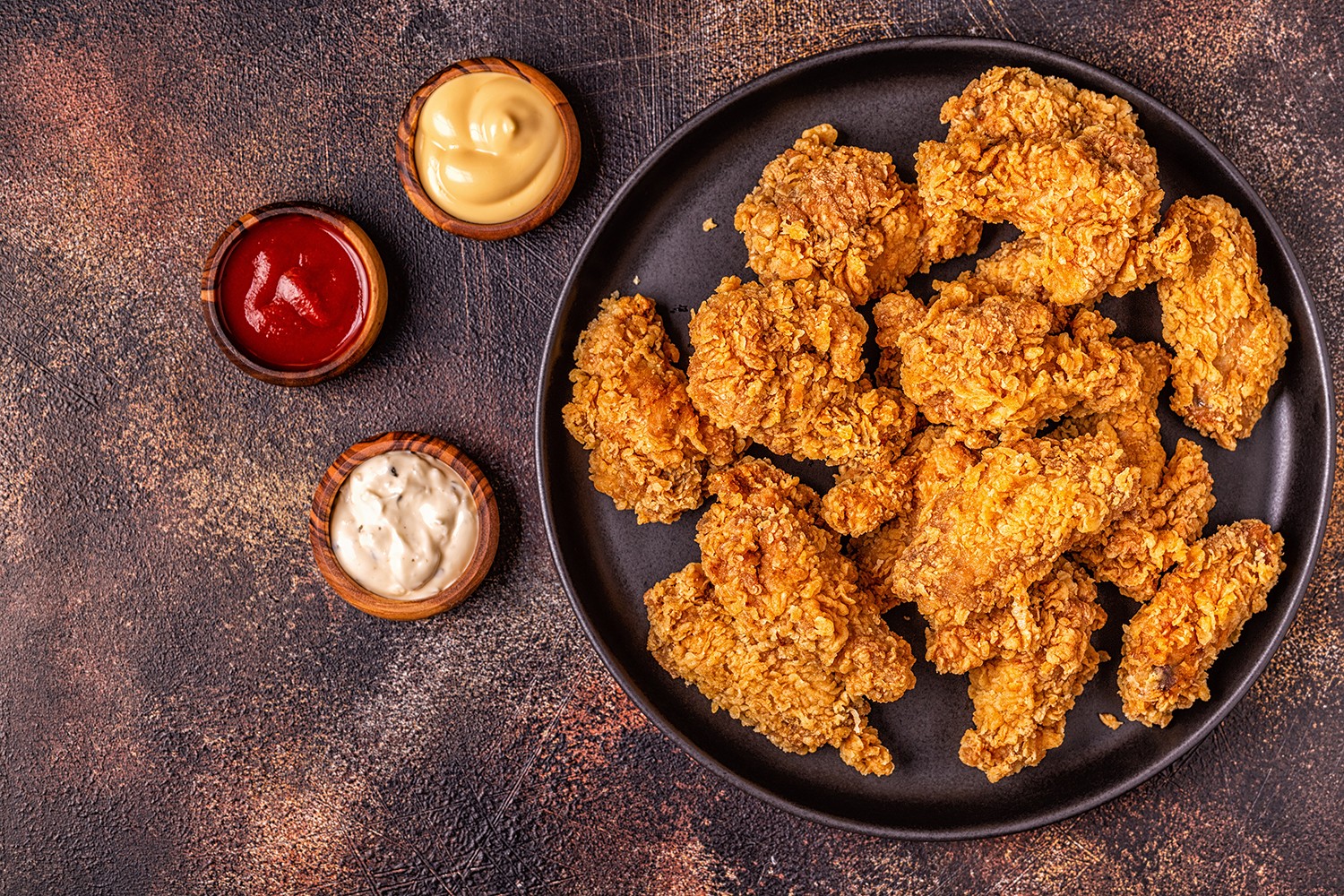 Smoked with roasted pecans, these deliciously tender chicken wings are bursting with flavor. A low ingredient count keeps this menu heavy hitter easy to make and cost effective.
Ingredients:
Smoked chicken wings, baked or fried - 10

each

Green onion, sliced - 1

tbs.

Crispy Fried onions- prepared - 1

Cup

Hot Honey Black Pepper BBQ Sauce - 2

oz.

Ancho-Lime Ranch Dressing - 2

oz.

Maple Dijon Mustard Sauce - 2

oz.
Preparation:
Heat the wings in a 400F.-degree oven for 15 minutes or until hot and internal temp is 165 degrees. Or they can be fried in a deep fryer at 350F. degrees for 7-8 min. or until golden brown and slight crisp.

In the serving dish place the fried onions on 1/2 of the dish and place the flats down first 5 across and the drumettes on top with the narrow side pointing away from people.
Place the sauces in ramekins and put them across the top. Lastly finish by sprinkling the green onions over the wings.