Nashville Hot Crispy Fried Ribs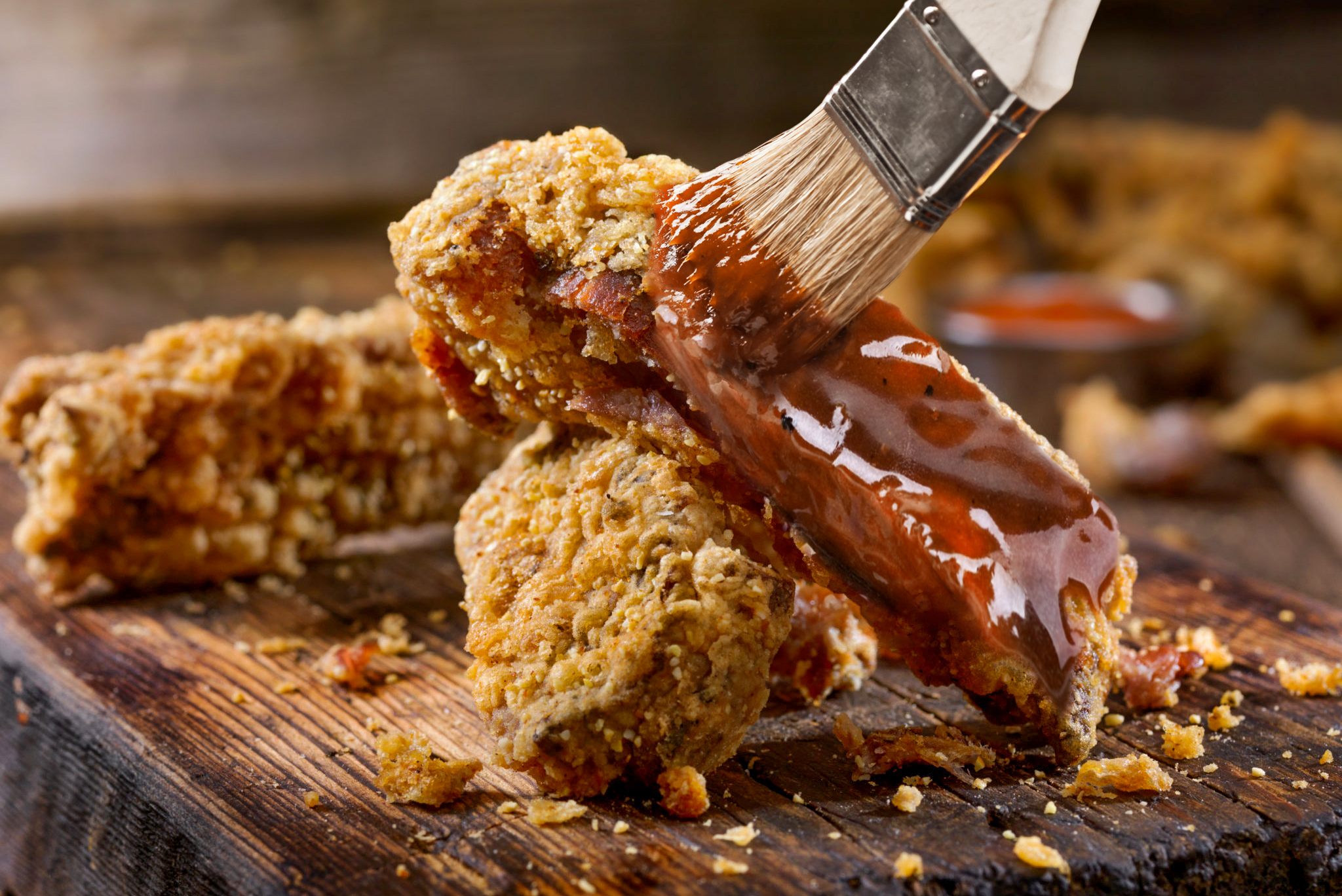 Extra spicy and extra crispy, these heavenly pork ribs are fried to perfection and slathered in legendary Nashville-style hot sauce straight out of a BBQ lover's wildest dreams.
Ingredients:
Cooked Pork Ribs-cut ribs between bones - 6

each

Seasoned flour - As needed

Sauce Craft Nashville Hot Sauce - 3

oz.

Rosemary Sprig, fresh - 1

each

Apple Slaw - 3

oz.
Preparation:
Dust the rib sections with the flour. Drop the ribs in a 350F.- degree fryer. Fry until golden brown.

On a rectangle, plate place the coleslaw in a cup on the right-hand side of the plate.

Toss the ribs in 3 oz. of sauce and coat the ribs well.
Stack the ribs 3 across the bottom and the other 3 on top. Tic Tac Toe style.
Garnish the ribs with Rosemary spring.