Grilled Pork Chop with Pinot Noir-Fig Sauce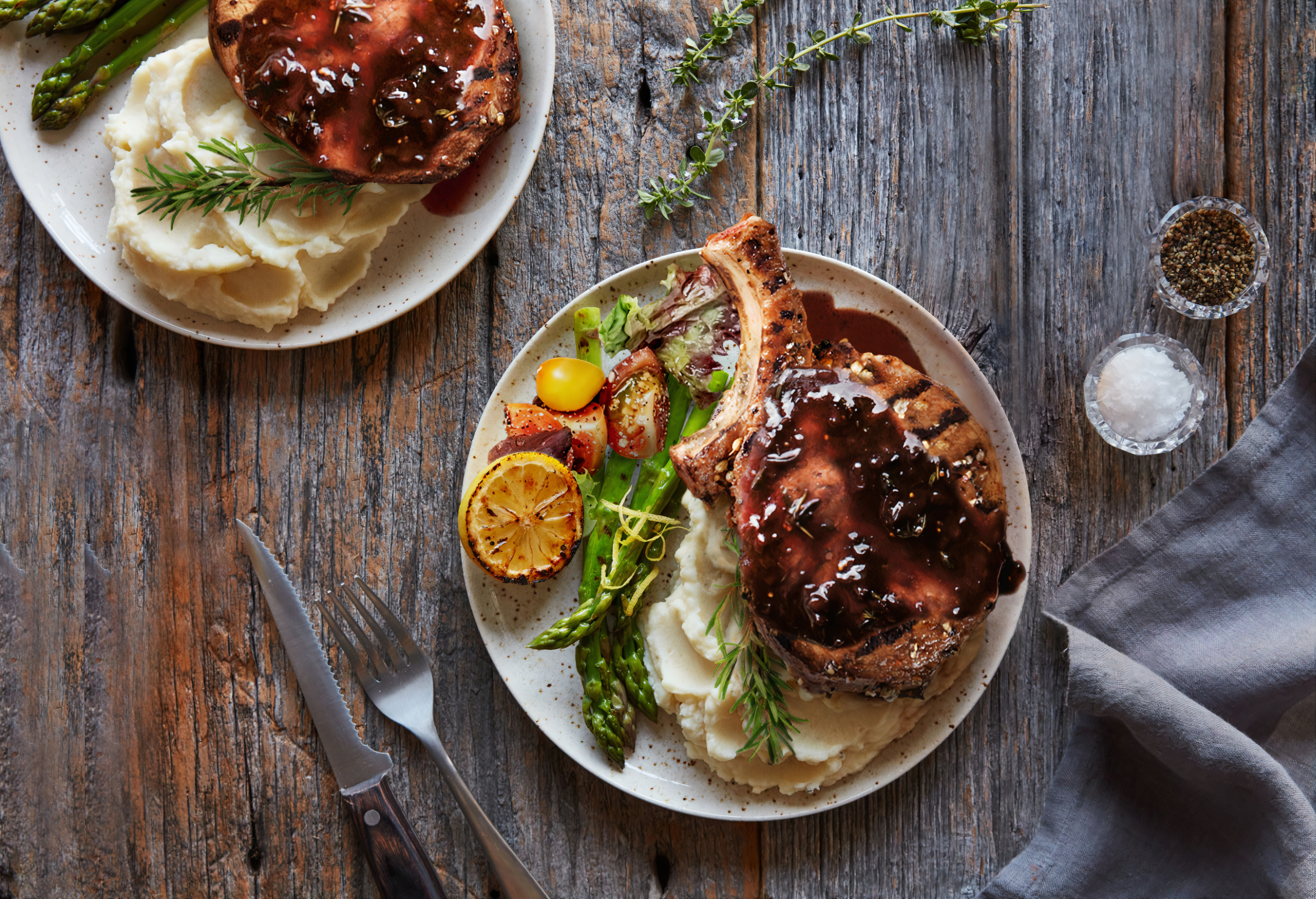 A simple recipe with only a few ingredients, these grilled pork chops nevertheless achieve a rich and complex flavor courtesy of the pinot noir fig sauce. Serve with mashed potatoes and steamed vegetables for a complete dinner plate.
Ingredients:
Pork chop 10 oz. grilled - 1

each

Mashed potatoes, red skinned - 5

oz.

Steamed vegetables - 3

oz.

Rosemary Sprig, 3" long - 1

each

Pinot Noir Wine Fig Wine Sauce - 2

oz.
Preparation:
Grill the pork chop to achieve good diamond marks and to achieve the internal temp of 155F. degrees.

On the serving plate place the mashed potato in the top right-hand corner of the plate between 1-2 o'clock. Place the vegetables on the left side of the plate and lean the pork chop on the mashed potatoes and pool the Pinot Noir sauce in front of the pork.

Stick the rosemary sprig into the mashed potato as a garnish.