Greek Feta Quinoa Salad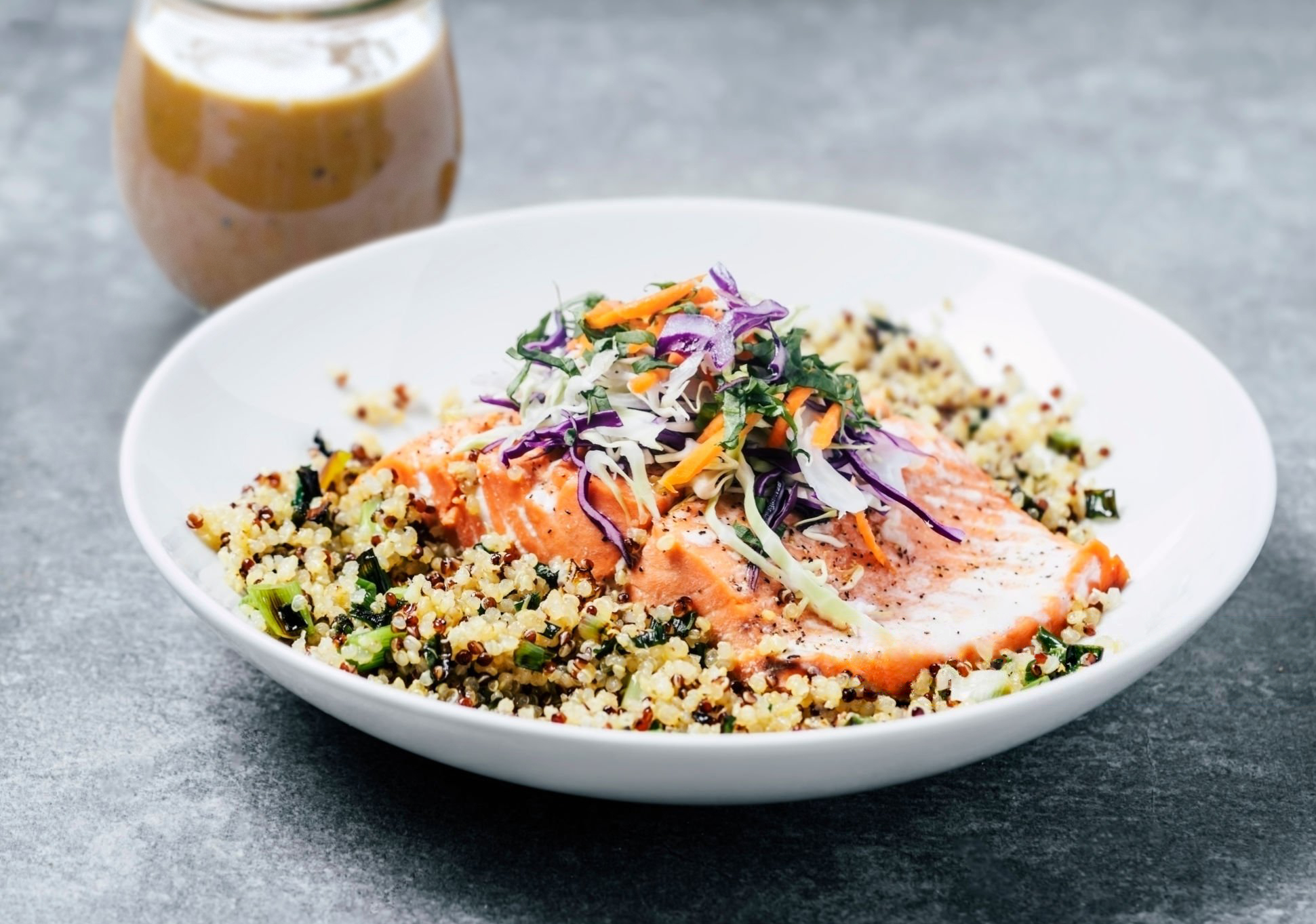 A tantalizing mixture of Greek feta crumbles, sautéed seafood, and nutty quinoa lend this salad its classic Mediterranean flavor that is sure to satisfy even the most refined of palates.
Ingredients:
Julienne basil - 1

tbs.

Diced Roma tomatoes - 1/4

Cup

Artichoke Heart, quartered - 1/4

Cup

Hidden Valley® Light Olive Oil Vinaigrette - 2-1/2

oz.

Feta cheese, crumbles - 1/2

Cup

Diced cucumbers - 1/4

Cup

Your choice of protein - 5

oz.

Mesculn mix - 1

Cup

Fried garbanzo beans - 1/2

Cup

Quinoa, cooked - 1

Cup
Preparation:
In a clean bowl mix all the Ingredients together except for the 1/2 of the cheese and the basil .

Plate in the bowl stacking all the ingredients tall in the bowl. Place the protein on top of the salad.

Sprinkle the remainder of feta cheese and basil over the top.