Ghost Chili Borracho Beans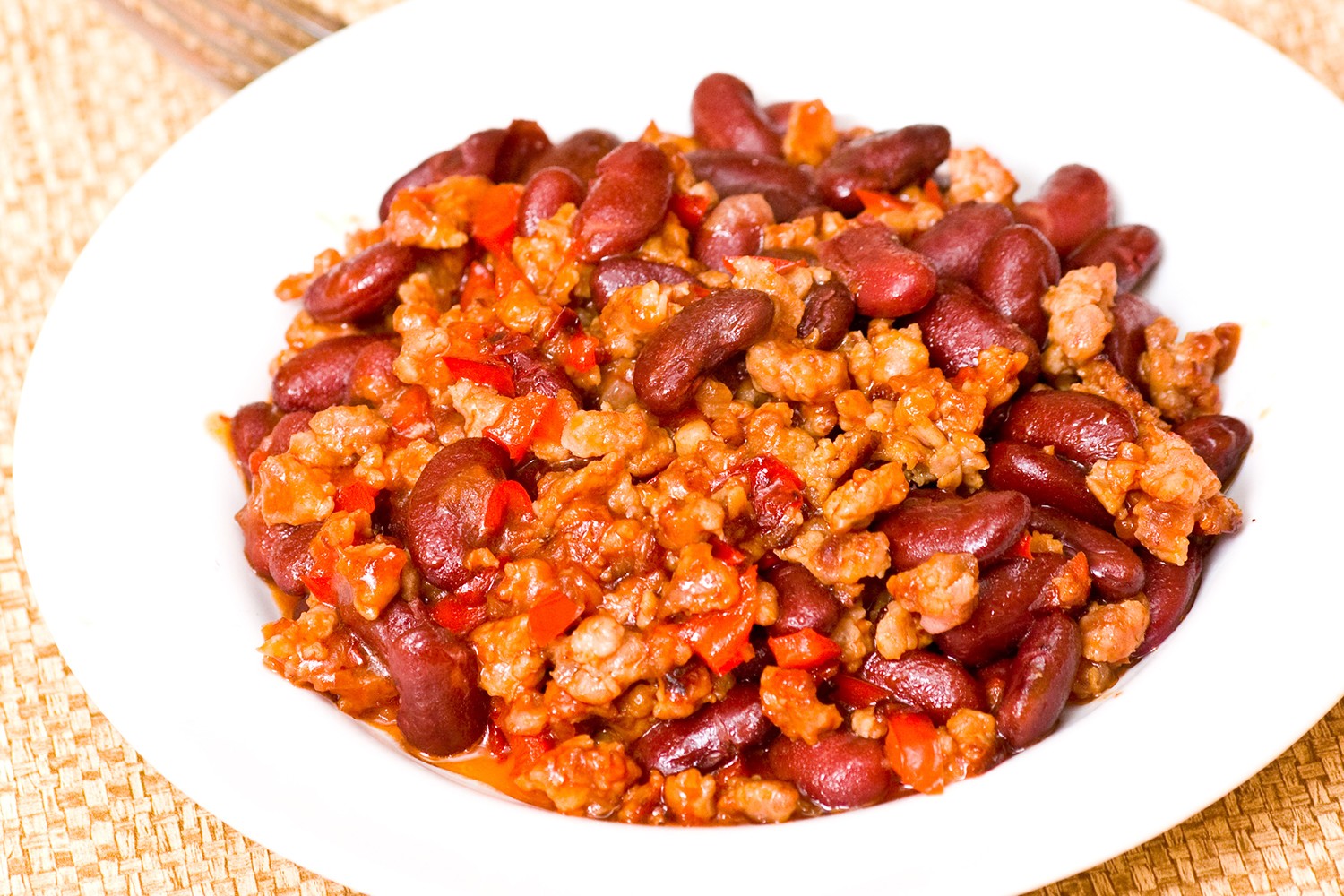 Cooked in a dark beer and flavored with scorching ghost chilis, this Borracho Bean recipe is not a food for the faint of heart. The epic spiciness of this macho menu item dares your customers to test themselves against it.
Ingredients:
Chorizo, Beef, no casing - 4

lbs.

Cilantro, chopped - 2

Cups

Garlic granulated - 2

tbs.

Pinto beans, cooked, canned with bean liquid - .5

gallon

Onions, yellow, diced 1/2" - 2

Cups

Phase, LBA - 1

Cup

Jalapenos, seeded/diced 1/4" - .5

Cup

Black beans, cooked, canned with bean liquid - .5

gallon

Cumin, ground - 3

tbs.

Beer, Amber - 24

oz.

Salt and pepper mix - As needed

Sauce Craft Ghost chili sauce - 24

oz.
Preparation:
Heat Phase in a pan on the stove allow to get hot. Place the onions, cilantro, and jalapenos , cook for approx. 1-2 minute then add in the chorizo and continue to cook the ingredients together. Once the items are all cooked completely pull the product from the pan and place the pan back on the heat.

Now the pan is on the heat, deglaze the pan with beer and allow of the scraps from the chorizo scrape off the pan. Proceed by adding in the bean's garlic and cumin. Stir in those ingredients well and allow the beans to simmer for 1 hour on a low heat.

Stir in the Ghost Chili sauce into the beans and combine well, taste the beans. Add in the salt and pepper if additional flavors needs to be added.

Pour the prepared beans when done into a clean container, cool and store in the refrigerator until needed.
Serving Suggestions: Can be used as a side dish, used on nachos, used in a burrito and taco salads.