Garden Vegetables and Blue Cheese-Herb Dumpling Soup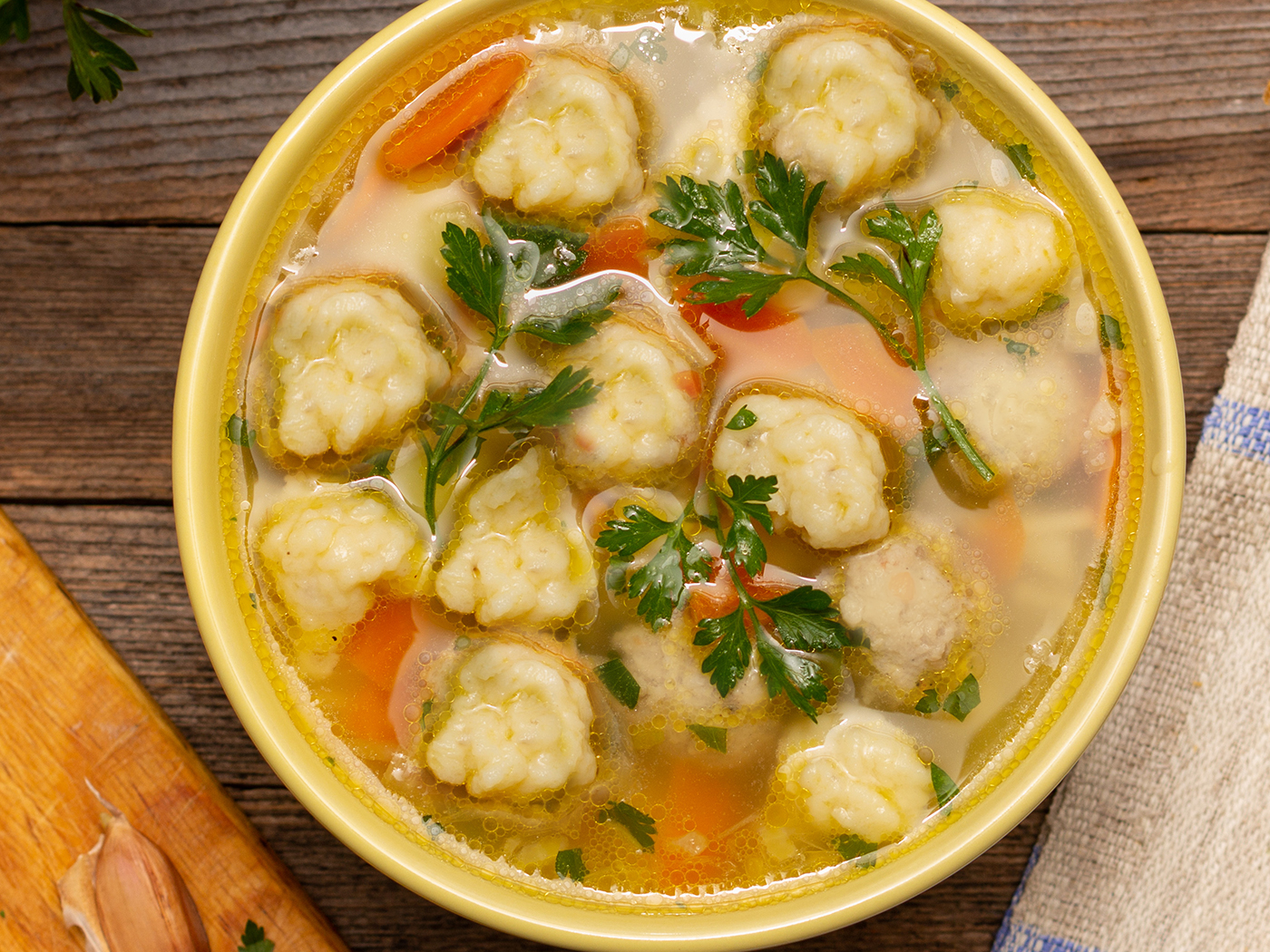 Full of healthy vegetables and herb stuffed Asian dumplings, this vegan soup brings good health and good comfort to every bowl. An excellent offering to serve to your customers to warm up on those cold winter nights.
Ingredients:
Phase Butter Flavored Oil - 1

Cup

Onions, yellow sliced bias 1/2 " - 1/4

gallon

Garlic, chopped - 1

Cup

Celery, sliced bias 1/2 " - 1/4

gallon

Carrots, sliced bias 1/2 " - 1/4

gallon

Water - 1-1/2

gallon

Classic Gourmet Roasted Vegetable base - 1/2

lb.

Fresh herbs, chopped - 1/4

Cup

Tomatoes, Roma, diced 1" - 1/2

gallon

Spinach leaves, chopped - 1

gallon

Salt and pepper - As needed

As needed

Blue Cheese-Herbed Dumplings - 20

each
Preparation:
In a pot heat the Phase and sweat the garlic and vegetables except for the spinach until tender.

Add the vegetable base, herbs, and water to the pot and stir until well combined.

Let the vegetables cook in the broth for 1/2 hour, add in the tomatoes, spinach and continue to simmer for an additional 1/2 hour.

Lastly before adding in the dumplings cut them in half then add them to the soup so they heat through. Adjust the seasoning as needed.