Fried Oyster Sliders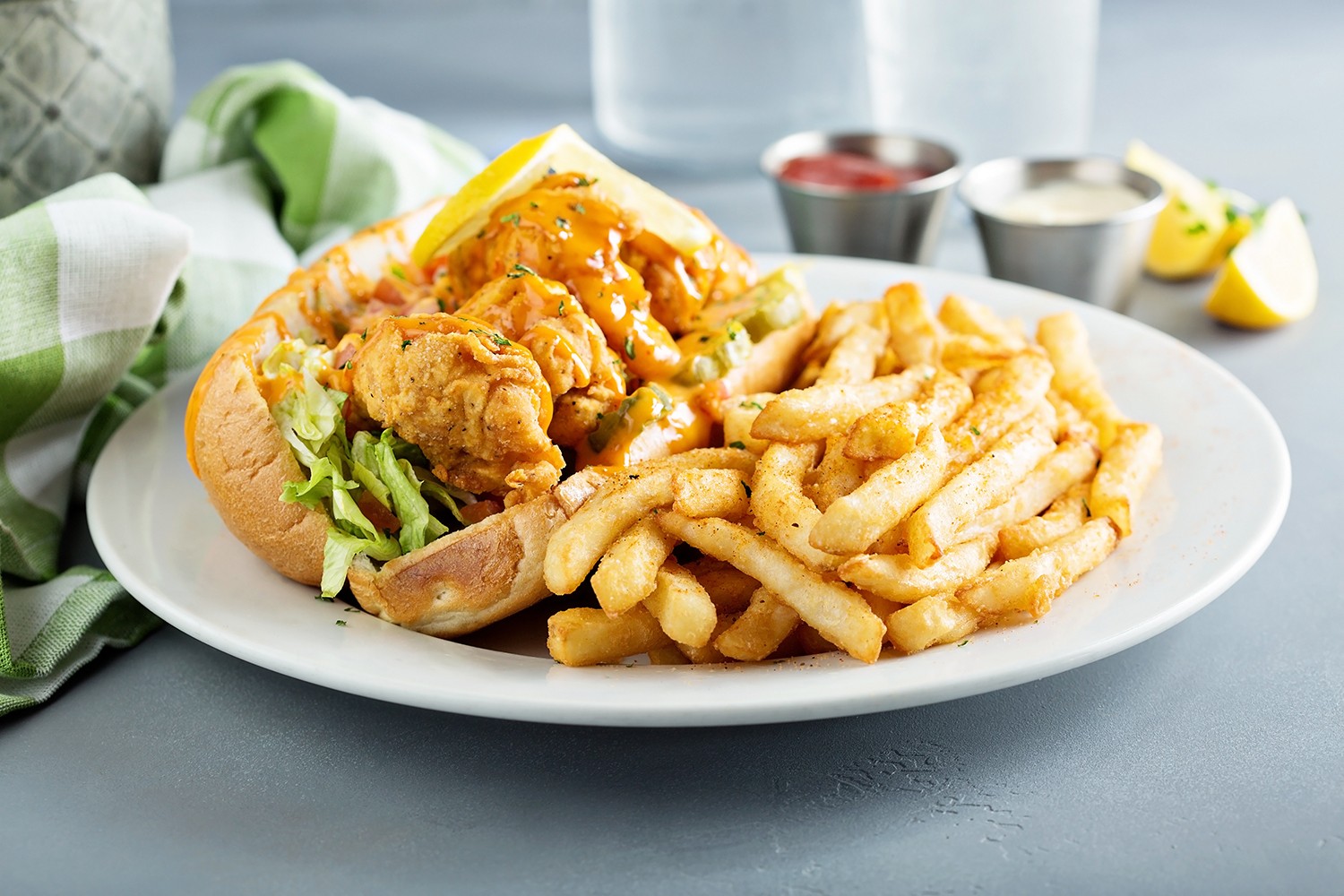 Featuring briny and chewy oysters fried crispy and golden brown, it's a good thing they're quick to prepare because these yummy seafood sliders will have your hungry customers feeling selfish for shellfish.
Ingredients:
Phase® Original Liquid Butter Alternative - 3

oz.

Sauce Craft™ Sweet & Spicy Smokehouse Barbecue Sauce - 3

oz

Apple Slaw - 3

oz

Fried breaded oyster - 3

each

Slider Buns - 3

each

Egg wash - As Needed

Flour - As Needed

Bamboo pick - 3

each
Preparation:
Batter the oyster and fry to a golden brown. Brush the Phase LBA on the buns and toast on the flat top.

Toss the oysters lightly in the sauce. Be careful the breading on the oyster does not come off in the tossing process.

Place the oyster on the bun and the slaw on top. Close the bun and place a pick on top to secure it.
Subrecipes:
Apple Slaw
Ingredients:

Red onion, julienne thin -

Cup

.5
Red bell pepper, julienne thin -

each

1
Apple, julienne -

Cups

2
Carrot, julienne -

Cup

1
Sauce Craft Sweet chili sauce -

Cup

1
Rice wine vinegar, seasoned -

Cup

.25
Salt and pepper mix - As needed
Instructions:

In a mixing bowl mix all the ingredients together except for the salt and pepper. Blend the contents well , taste and add salt and pepper if additional flavor is needed. Allow to marinate for 1 hour before serving.

Place the completed Apple slaw into a clean container and hold in the refrigerator until service.