Chipotle Orange Blossom Honey Sun Glow Compound Butter Blend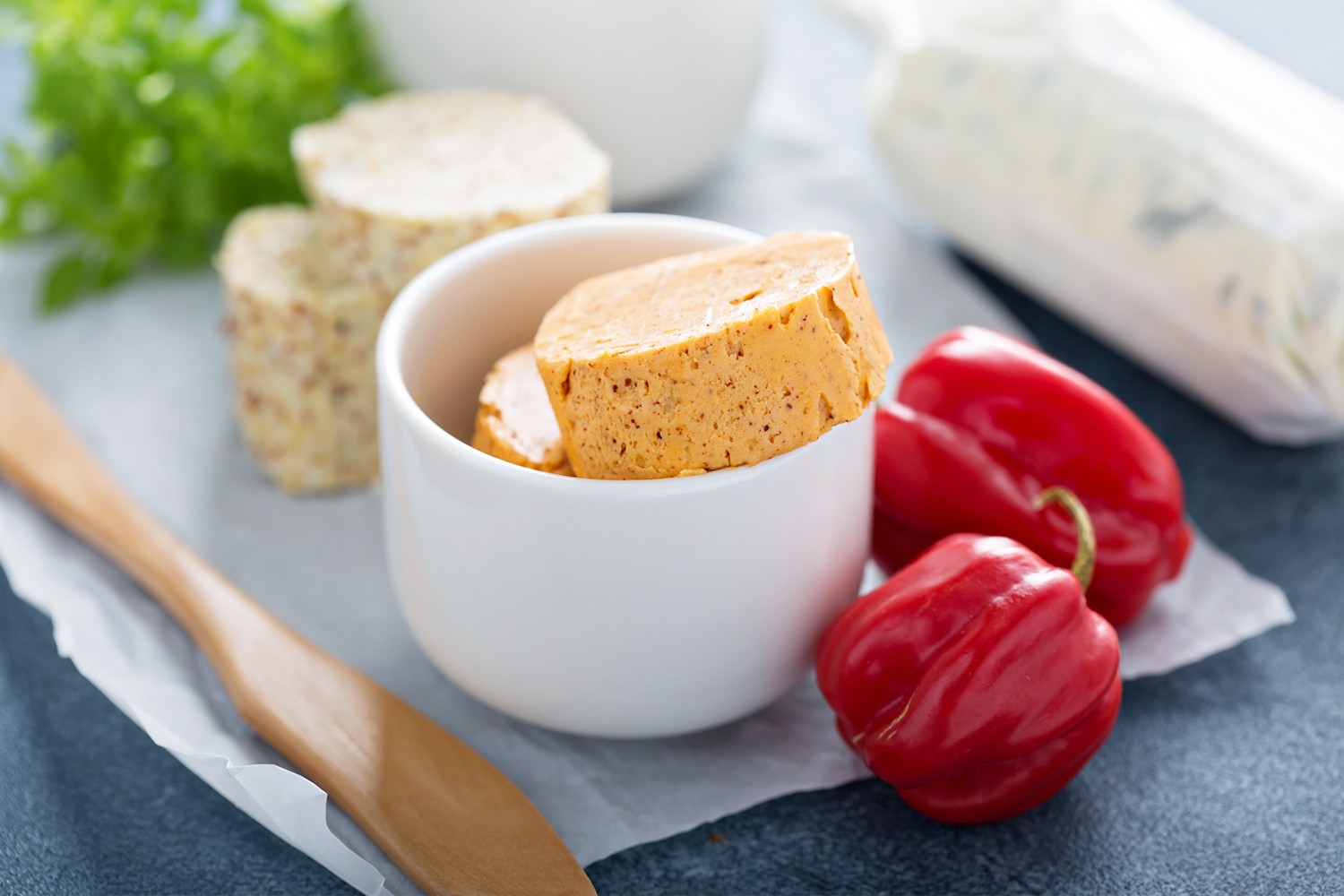 Upgrade any bakery item into a 10/10 when you serve it with this amazingly sweet and spicy spread. This unique compound butter blend matches chipotle with orange blossom honey for a sugary-sweet spread with a bit of a kick.
Ingredients:
SunGlow, ZTF - 1 .

lbs.

Chipotle in Adobo, chopped - 3

tbs.

Honey, Orange Blossom - .25

cups

Cilantro, chopped - .125

cups

Salt, kosher - As needed

As needed
Preparation:
Cream the Sunglow in the mixer at a slow speed. Add all ingredients except for the salt and the cilantro.

Add in the cilantro and blend well. Add in the salt as needed to enhance the flavor.
Chef Tip:
If added heat is needed add in additional chipotle peppers in adobo.