Chipotle Grilled Shrimp with Polenta and Guajillo Pepper-BBQ Cream Sauce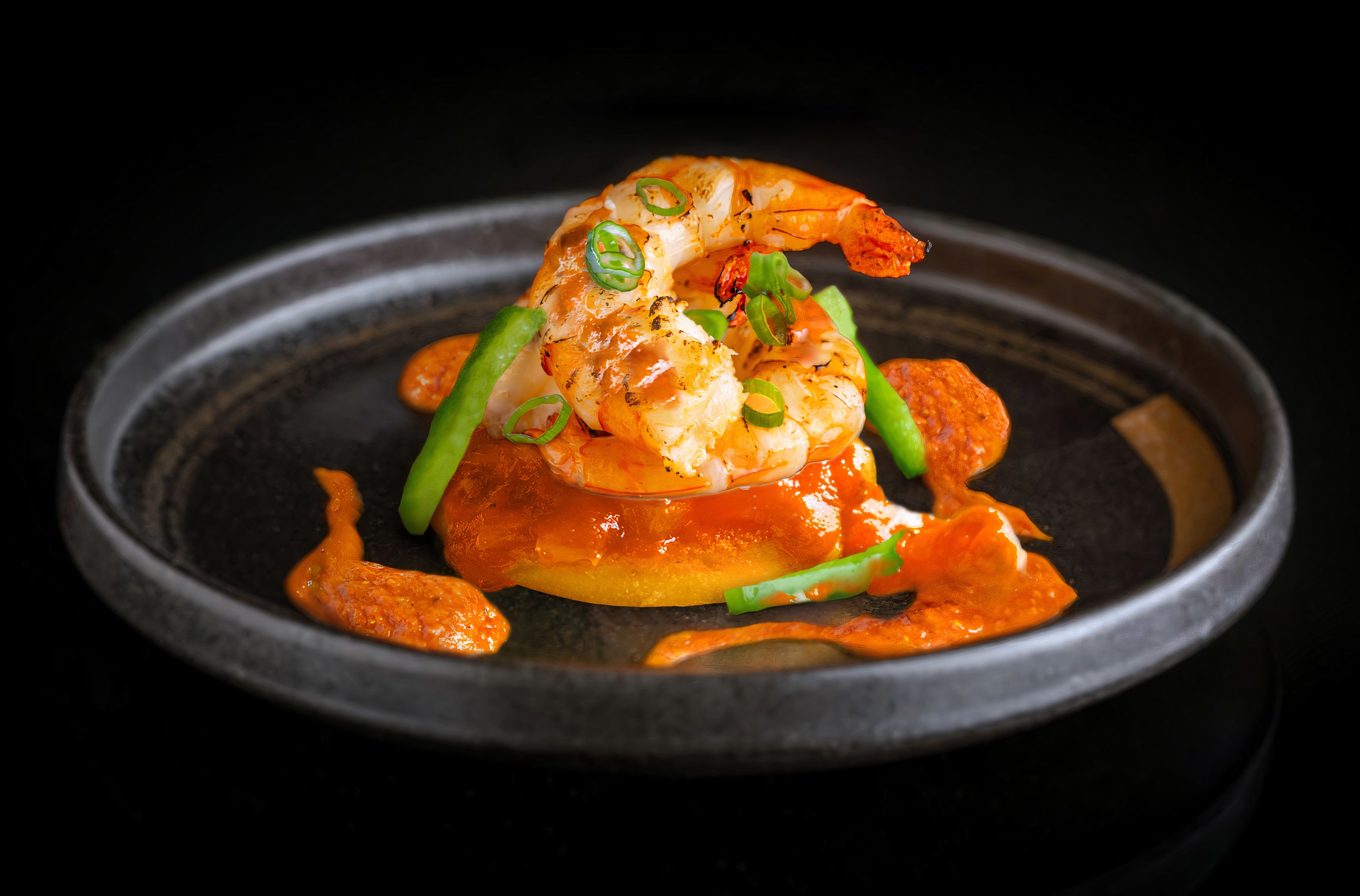 Hot off the grill and slathered in spicy chipotle and guajillo pepper BBQ sauce for a deliciously deep and smoky flavor, this quick and easy shrimp recipe hits all the right notes to be a roaring success with seafood and BBQ enthusiasts alike.
Ingredients:
Phase Butter Flavored Oil - 1

oz.

Peppers, julienne - 1

oz.

Onion, julienne - 1

oz.

Guajillo &Ancho Chili-BBQ Cream Sauce - 3

oz.

Polenta Cake - 1

each

Chipotle Marinated Shrimp - 3

each

Green onion, garnish - 1

tbs.
Preparation:
In a sauté pan heat the Phase and sauté the peppers and onions until soft. Ladle the sauce over the peppers and onions and heat through.

On the serving plate place the polenta in the middle of the plate. Pour the sauce over the polenta reserving the peppers and onions for last after all the sauce has been placed on the plate. Mound the peppers and onions neatly on the polenta and place the grilled shrimp leaning on the polenta atop the peppers and onions.

Sprinkle the top of the shrimp with green onions.