Carnitas Tacos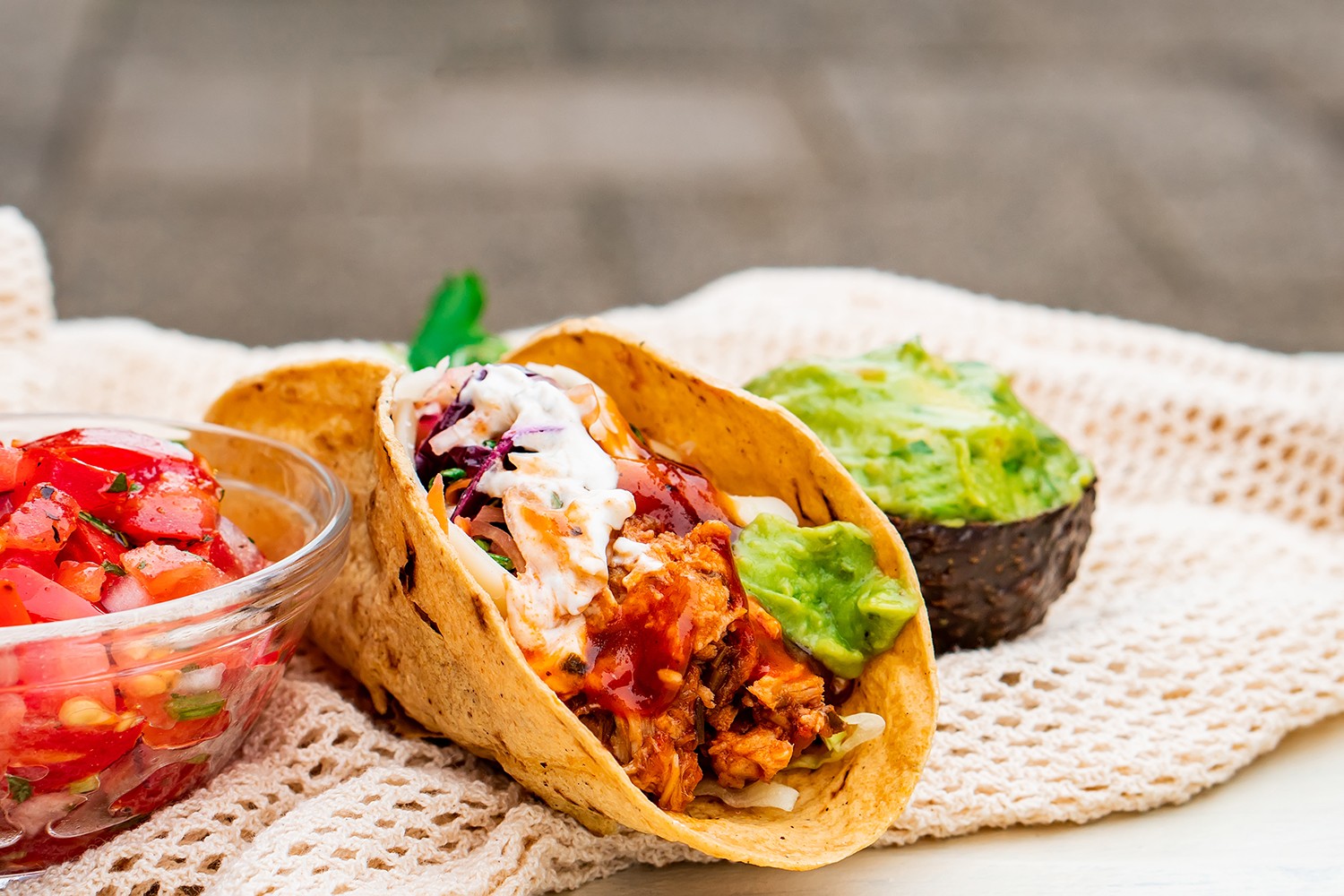 Filled with crisp and juicy pulled pork, fresh Mexican fixings, and all the flavorful spices carnitas fans expect, lovers of great Mexican food will rejoice when these tasty tacos hit the table.
Ingredients:
Braised Pork Shoulder - 3

oz.

Corn tortillas, 4 " - 6

each

Cabbage blend, dry, shredded - 1-1/2

oz.

Onions/jalapenos, caramelized, prepared - 3

tbs.

Lime wedges 1/6th cut - 2

each

Grated cheese - 3

tbs.

Avocado Tomatillo Ranch - 3

tbs.

Cilantro, sprig - 3

each
Preparation:
Heat the tortillas on both sides on the flat top. Heat the pork on the flat top and get a good sear on both sides.

Place the tortilla on the plate and place 1 oz. of pulled pork ,1/2 oz. cabbage blend, 1 tbs. of onions and jalapenos and 1 tbs. grated cheese on each of the tortilla.

Drizzle the avocado tomatillo ranch on each of the tacos and lay a sprig of cilantro as garnish on top.

Place the tacos butted up together on a plate with the lime wedge on both sides.