Asian Pulled Pork Bao Sandwich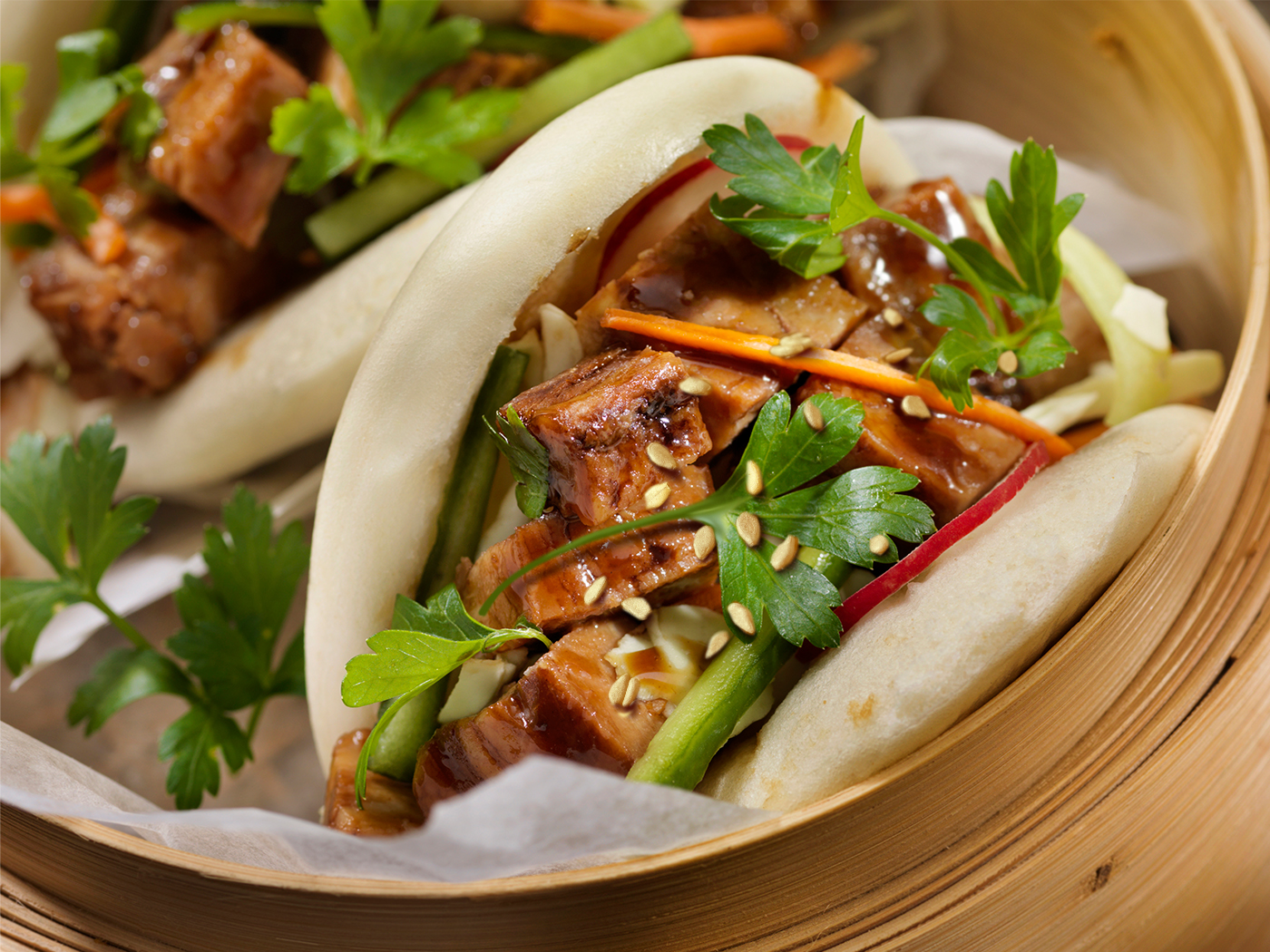 A favorite for casual dining, sweet and tender pork belly serves as the centerpiece for this addictive Asian sandwich. This simple and affordable recipe is a popular lunch pick that will keep visitors coming back again and again.
Ingredients:
Bao Buns, steamed warm - 4

each

Asian Pork Shoulder - 4

1 oz. pcs.

Pickled Vegetables - 4

1 oz. pcs.

Sauce Craft Gochujang Korean Pepper Sauce - 2

oz.

Toasted sesame seeds - 1

tsp.

Cilantro sprigs - 4

each

Phase, LBA - 2

oz.
Preparation:
Place the Phase and pulled pork on the hot flat grill to heat up. Allow the pork to create a crust and become crispy before flipping over.

Steam the bao buns for 20-30 seconds or until heated through in the microwave.

Place the 1 oz. of pulled pork into each of the bao bun pocket, then place 1oz. of the pickled vegetables on top of the pork , finish with a quick drizzle of the Gochujang sauce over the top.

Place the bao buns standing up on the serving plate. Garnish the with top of each bao bun sandwich with a cilantro sprig and sprinkle of toasted sesame seeds.