Andouille Sausage Meatloaf Slider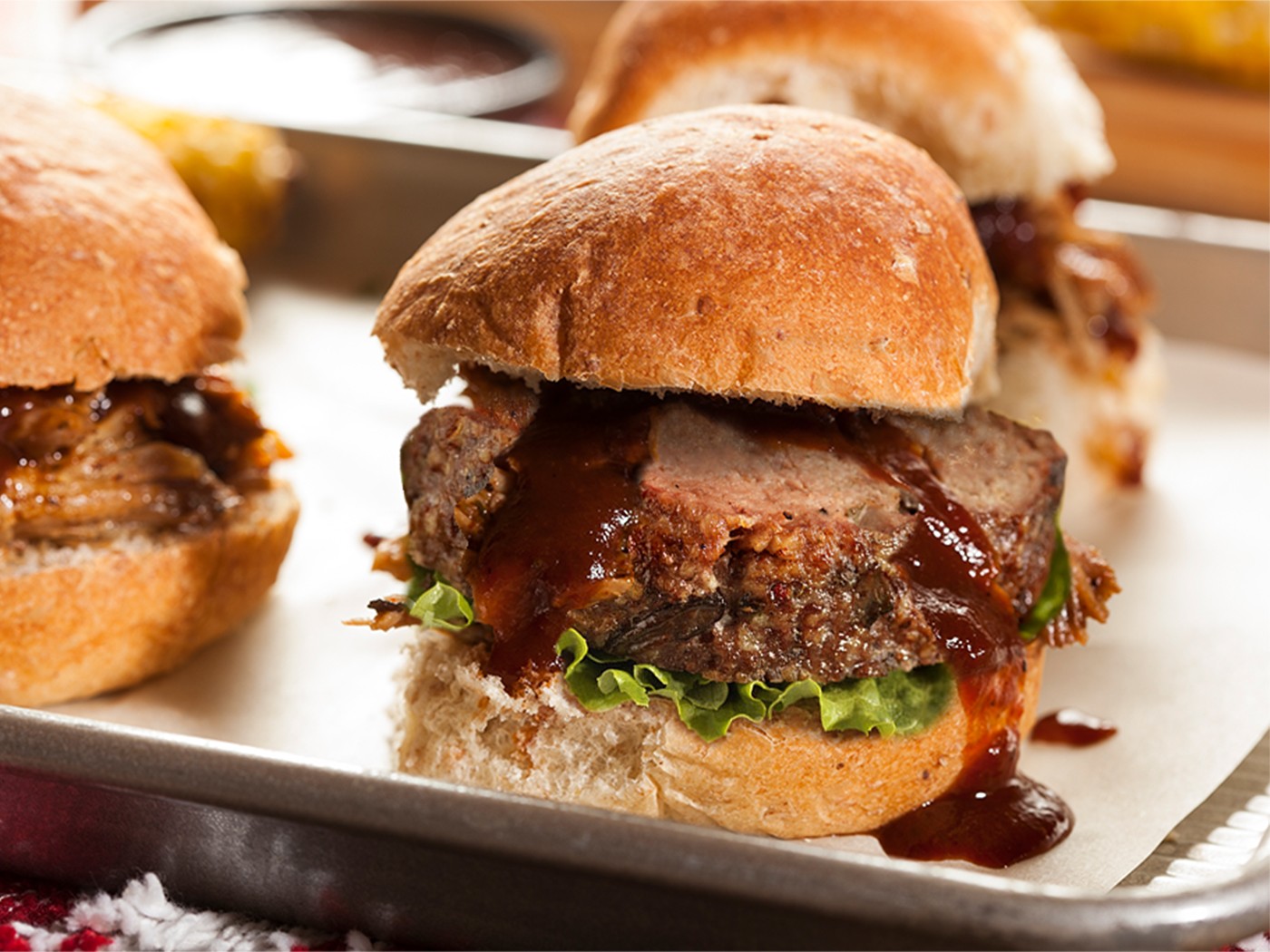 Prepared with spicy Cajun Andouille meatloaf, these savory sliders make for a simple, affordable, and tasty entrée that is sure to become a lunchtime favorite.
Ingredients:
Phase, LBA - 2

oz.

Andouille Sausage Meatloaf Prep - 3

pcs.

Cajun Spice - 1-1/2

tsp.

Cheddar cheese, shredded - 2-1/2

oz.

Brioche slider bun, split - 3

each

Sauce Craft Black pepper BBQ sauce - 2-1/2

oz.

Balsamic Onion Jam - 3

tbs.
Preparation:
Place one tsp. of Cajun spice on the meat loaf surface. On the flat top grill place the Phase and heat the meat loaf though until brown on both sides and 165 degrees Is achieved internally. Before pulling the meat loaf off place the shredded cheese on the meat loaf and cook heat for another 30 seconds

Cut the brioche slider bun so there is a top and a bottom. Place 1 tbs. of balsamic onions on each bottom bun and proceed to place the meatloaf and finish by drizzling the BBQ sauce over the meat loaf. Place the top bun on top of the meat and Insert the bamboo knot pick in the middle of the bun to finish and plate.
Serving Suggestions: this can be served with Potato salad, fries or Cole slaw.