Lobster and Shrimp Roll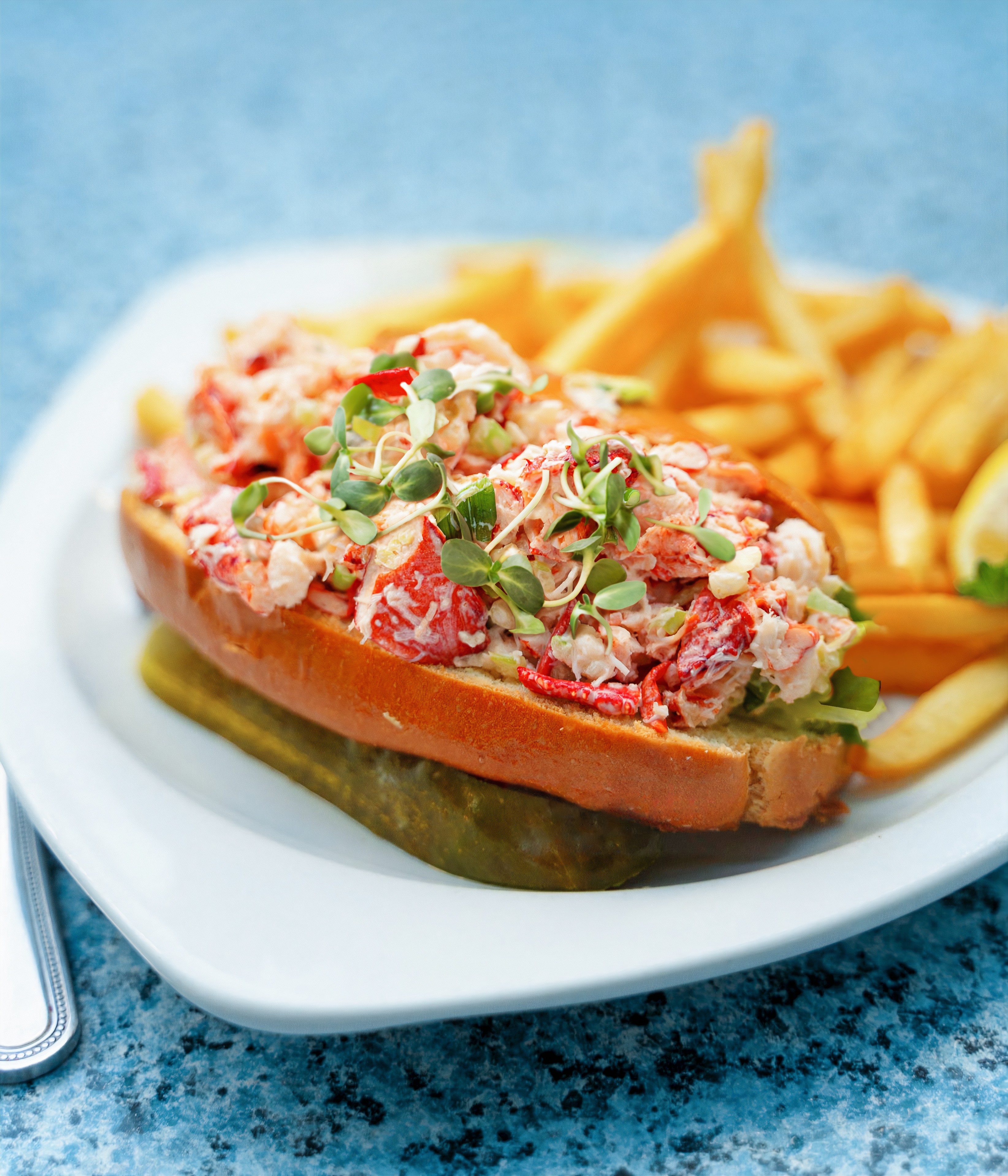 Packed with delectable lobster and savory shrimp, these seafood rolls are a perfect pick for restaurants looking to serve more sophisticated food connoisseurs. Customers will feel the urge to splurge when they see this enticing appetizer on the menu.
Ingredients:
Lobster claw meat cooked, cut small - 5

lbs.

Shrimp 21/21 peeled sautéed and cooled off. Cut small - 2.5

lbs.

Red onions, julienne thin - 3

Cups

Fennel, julienne thin - 5

Cups

Salt and Pepper mix - As needed

As needed

BBQ Vinaigrette Dressing - 6-8

oz.

Shredded cabbage, green - 54

oz.

Brioche, oval dinner roll, hinged - 54

each

Micro greens - 54

pinch

BBQ Vinaigrette Dressing -

-

Marie's Italian vinaigrette - 8

oz.

Smoke House 220 Smoked Black pepper BBQ sauce - 16

oz.

Classic Gourmet Heavy Duty Mayonnaise - 16

oz.
Preparation:
Add the 1st 4 ingredients into the mixing bowl and blend with the BBQ vinaigrette. Combine until well Incorporated.

To assemble the sandwiches: Hinge the rolls into a "V" position and place the cabbage in the center of the "V" and place 3 oz. seafood salad on the shredded cabbage.

Place a pinch of micro greens in the center of the salad as a garnish and place the sandwich on the serving plate.
Combine the 3 ingredients for the vinaigrettes together and blend well.

Ensure the dressing is very cold before combining with the above ingredients so the mixture binds together well.
Serving Suggestions: this salad can be used as an appetizer without the bread, can be used as a deli type salad under the glass, can be used as a topping on a mixed green salad.