Fresh Arugula, Tomato, Watermelon And Feta Cheese Salad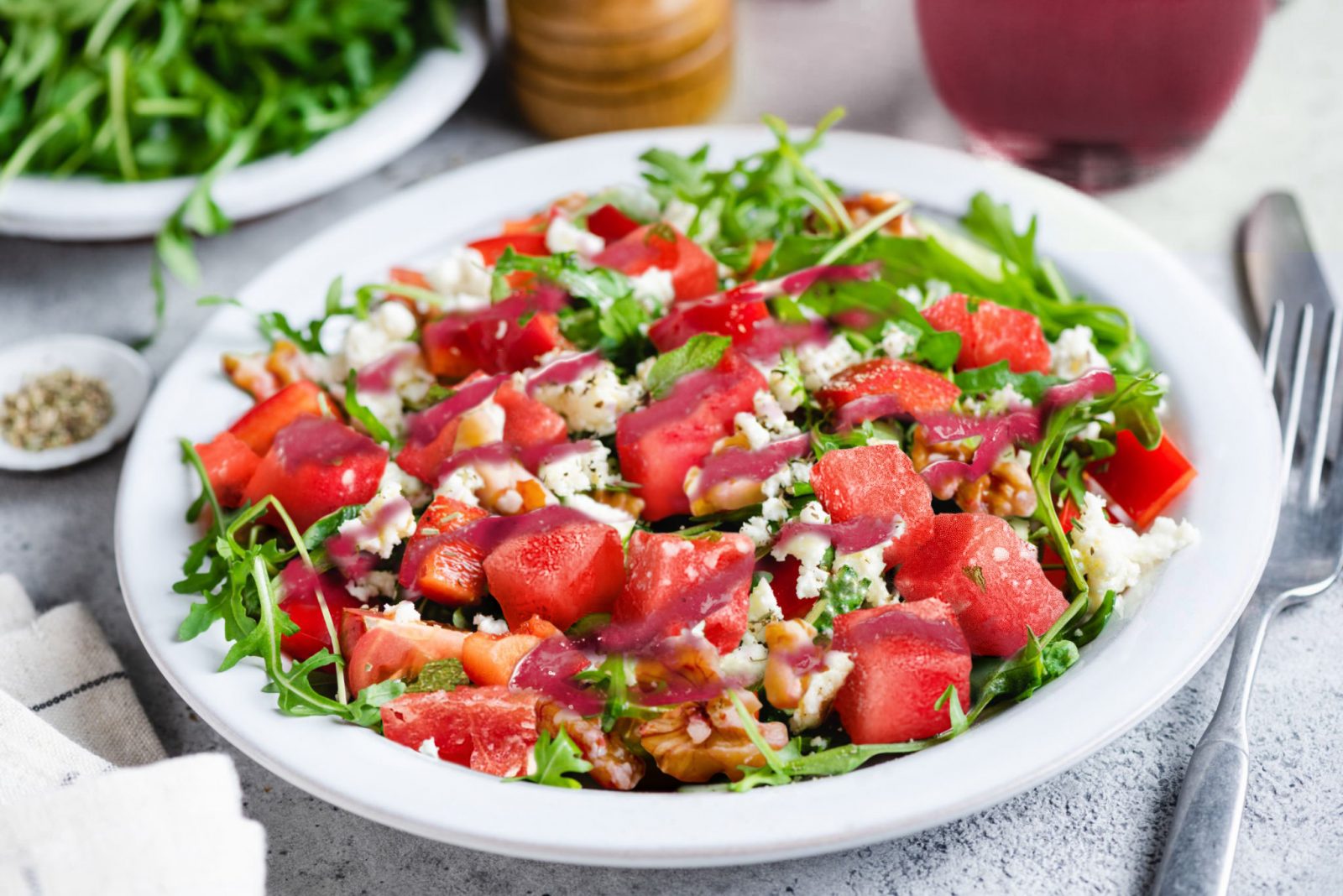 Refreshingly cool and vibrantly colorful, this tasty salad recipe mixes in fresh arugula with bits of watermelon, tomatoes, and feta cheese for a salad that looks incredible and tastes even better.
Ingredients:
Watermelon, diced into 3/4 "cubes - 1-1/2

Cups

Tomato Roma, diced 3/4" cubes - 1

Cup

Basil fresh , julienne - 2

tbs.

Marie's® Blueberry Pomegranate Vinaigrette - 2-1/2

oz.

Fresh arugula - 3

Cups

Feta cheese, crumbles - 1/2

Cup

Walnuts pieces, toasted - 1/4

Cup
Preparation:
In a clean mixing bowl toss all the ingredients except for the walnuts and 1/2 of the feta cheese with the vinaigrette and combine well.

Plate the arugula onto the serving plate and then proceed to put the other ingredients on top creating nice height.
Sprinkle the walnuts and the remainder of the cheese over the top of the salad.