Cheddar Cheese Buttermilk Biscuits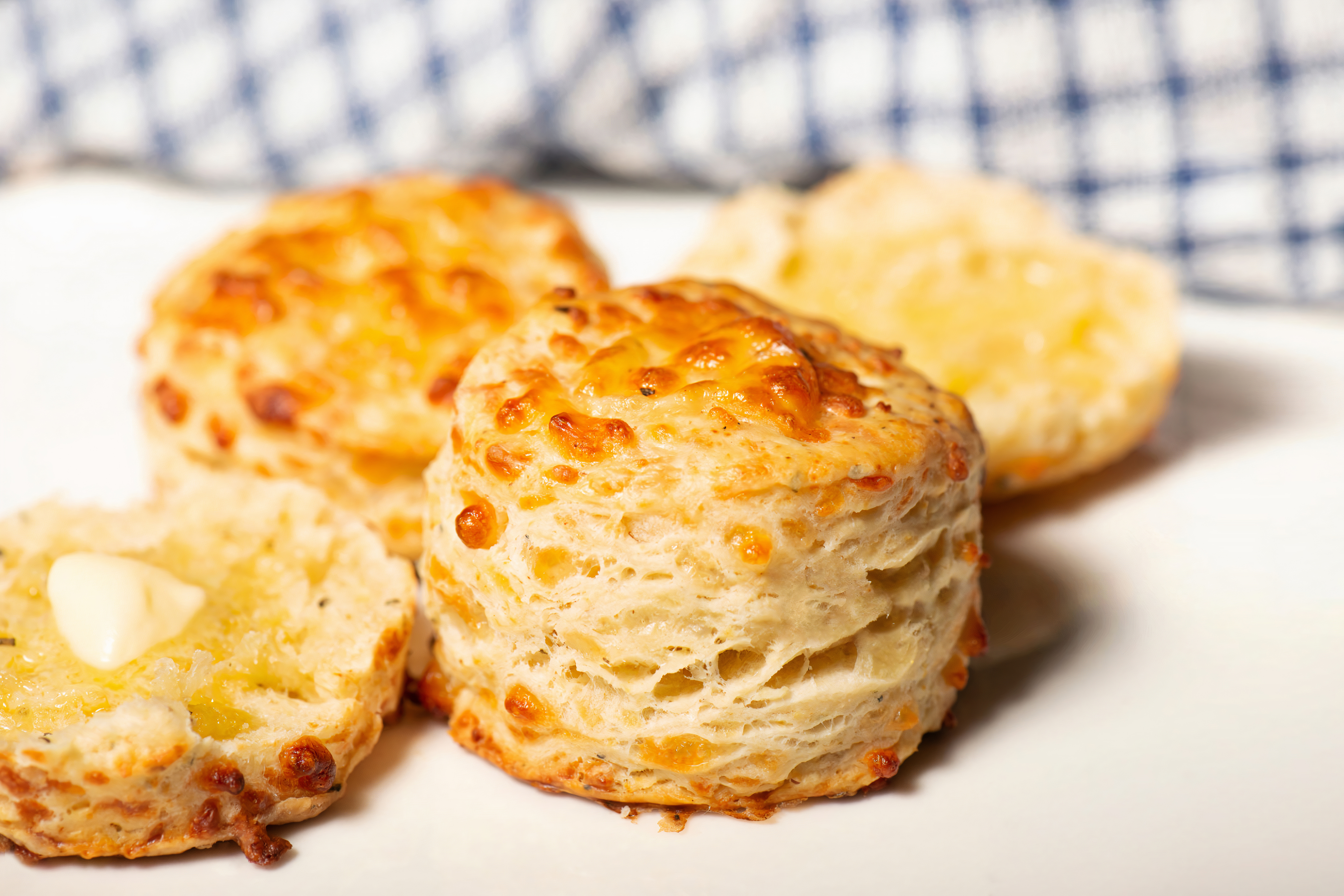 What do you get when you cross creamy cheddar with fresh buttermilk biscuits? A batch made in heaven. Cheesy jokes aside, this perfect pairing results in biscuits so good your customers will be begging you to refill their bread baskets.
Ingredients:
Biscuit mix - 6

Cups

Buttermilk, cultured - 4-6

Cups

Cheddar cheese, shredded - 2-3

Cups

Flour, all purpose - To dust

Phase Butter Flavored Oil - As needed
Preparation:
Place the biscuit mix in a bowl, add in the buttermilk until all the dry mix is combined.
Once all the mix is combined well, add in the cheddar cheese, and mix well.

On a flat surface dust the countertop, place the biscuit dough, and roll out to 1" thickness. Cut the dough into 2-1/2" circles.

Place the cut biscuits on a papered sheet pan and bake at 350F.-degrees for 20 minutes or until golden brown.

Once the biscuits are done baking brush the tops with Phase.
Serving Suggestions:
This item can be sold on the side as an upsell, can be used as a biscuit for a slider pulled pork sandwich, or a nice breakfast-type sandwich. Either way, you will be able to cross utilize this biscuit somewhere in the restaurant and generate sales.