Tempura Fried Garden Vegetables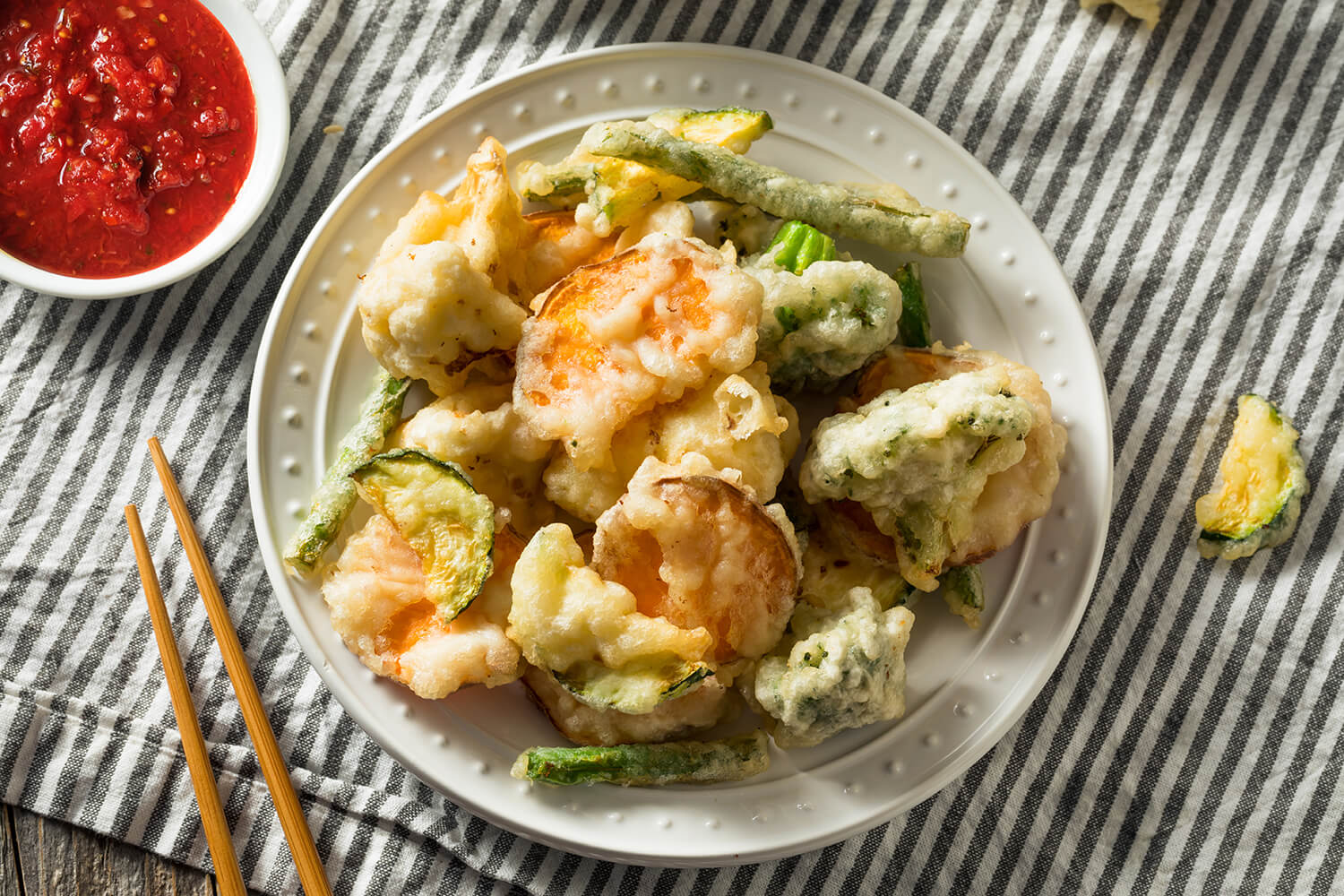 Fry your vegetables tempura style for a quick and easy appetizer that will have your customers clamoring to order. A light and crispy batter brings that craveable tempura taste and texture while letting the natural flavors of the garden vegetables shine through.
Ingredients:
Broccoli, florets - 2

oz.

Cauliflower, florets - 2

oz.

Mushrooms, caps - 2

oz.

Sweet potatoes, sliced bias - 2

oz.

All-purpose flour - As needed

Tempura beer batter - 1

Cup

Sweet and Spicy Harissa Sauce - 3

oz.
Preparation:
Coat all the vegetables in flour and then dip into the batter. Shake off the excess batter and place in a 375F degree deep fryer oil. Fry until crisp.

Drain well and place on the serving dish. Mounding the vegetables with height. Place the sauce in a ramekin on the plate.
Serving Suggestions:
This can be done with other choices of vegetables like avocados, zucchini, plantains as well as seafood and other proteins.