Macaroni Salad with Greek Feta Dressing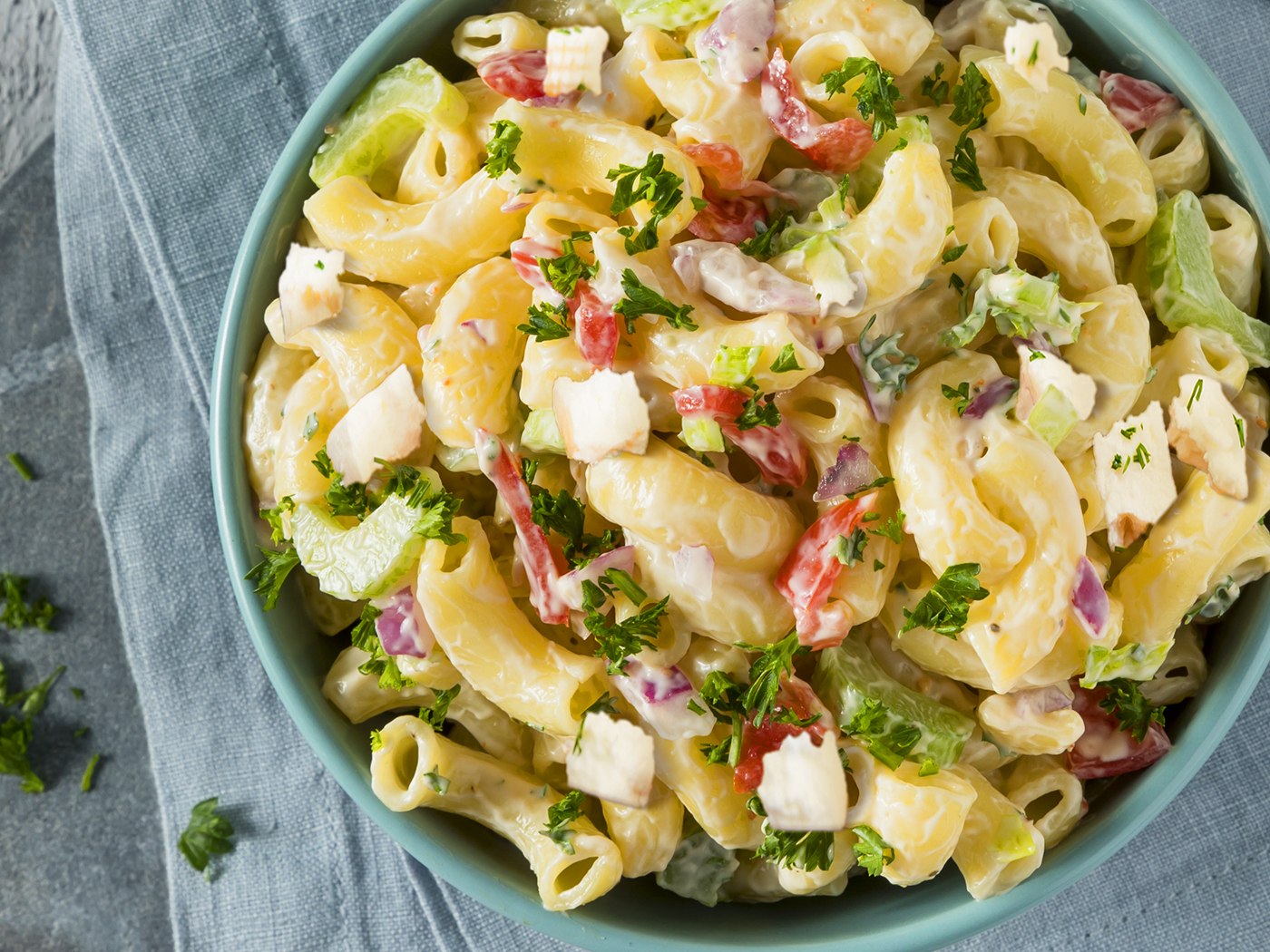 A summer BBQ and picnic favorite, macaroni salad is a steady side dish beloved by restaurant-goers across America. This simple recipe puts a new spin on an old classic by adding creamy Greek feta dressing to the mix for extra flavor.
Ingredients:
Elbow macaroni, cooked - 1-1/2

lbs.

Classic Gourmet Mayonnaise - 1/2

Cup

Dijon mustard - 2

tsp.

Kosher salt - 1

tsp.

Black pepper, ground - 2

tsp.

Celery diced, 1/4" - 1/2

Cup

Onion, yellow diced,1/4" - 1/4

Cup

Onion, green, sliced 1/4" - 1/2

Cup

Hidden Valley Greek Feta Dressing - 1-1/2

Cups

Feta cheese, crumbles large - 1

Cup

Chopped basil, small - 1

Cup
Preparation:
Incorporate all Ingredients Into a clean mixing bowl and combine well.
Taste and adjust seasonings as needed.

Place finished salad into a clean storage container and refrigerate the salad until needed.
Serving Suggestions:
This salad can be used as an accompaniment for sandwiches, burgers, wraps or can be sold as an entree and served with a protein on top of a bed of salad mix.