Sauce Craft Nashville Hot Pulled Pork and Caramelized Onion Flat Bread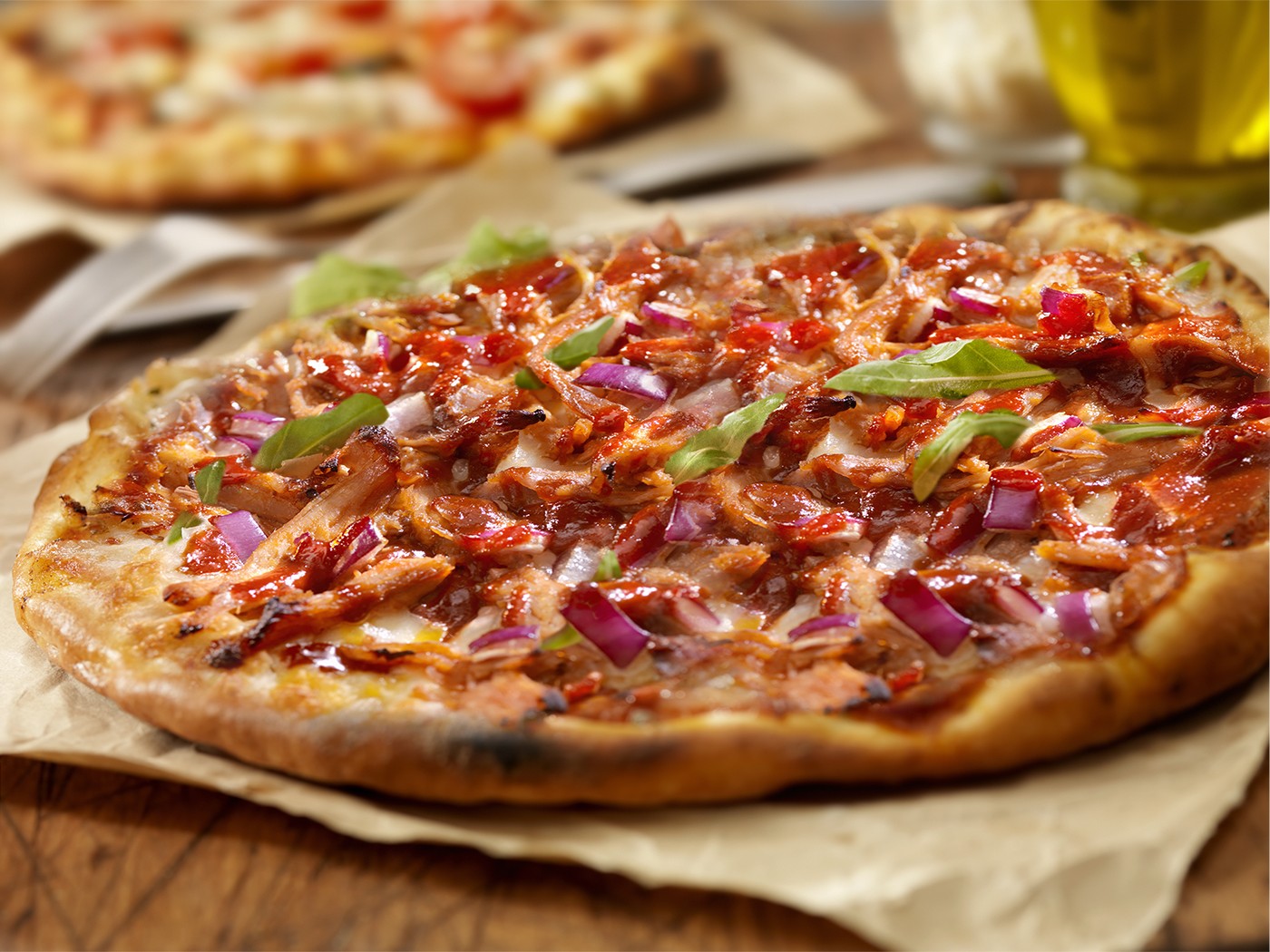 Slathered in fierce and fiery Nashville style hot sauce, this juicy pulled pork flatbread makes for a mouthwatering entrée that no BBQ menu can afford to go without.
Ingredients:
Flat Bread- 10 inch - 1

each

Flavored Canola Oil/ LBA (Phase) - 5

tbs.

Sauce Craft Nashville Hot sauce - 2

oz.

Caramelized onions, prepared - 1/4

Cup

Pepper Jack cheese, shredded - 3

oz.

Pulled pork, prepared - 4

oz.

Bacon Peppered , cooked crisp chopped - 2

tbs.

Salt and pepper mix - To taste

Hidden Valley Ranch Dressing - 2-3

tbs.

Sauce Craft Nashville Hot Sauce - 2-3

tbs.

Basil fresh, julienne - 2

tbs.
Preparation:
Brush on the flavored canola oil/ Phase 1st on the flat bread then spread on the Nashville hot sauce. Top with the caramelized onions, cheese, pulled pork and bacon.

Sprinkle with salt and pepper.

Bake in a 450F.- degree oven until cheese is melted. 6-7 minutes approx. Cut the flatbread into 8 equal squares. Sprinkle the basil over the top and drizzle the additional Nashville Hot sauce along with the ranch dressing all over the surface of the pizza.