Garlic Bread Rolls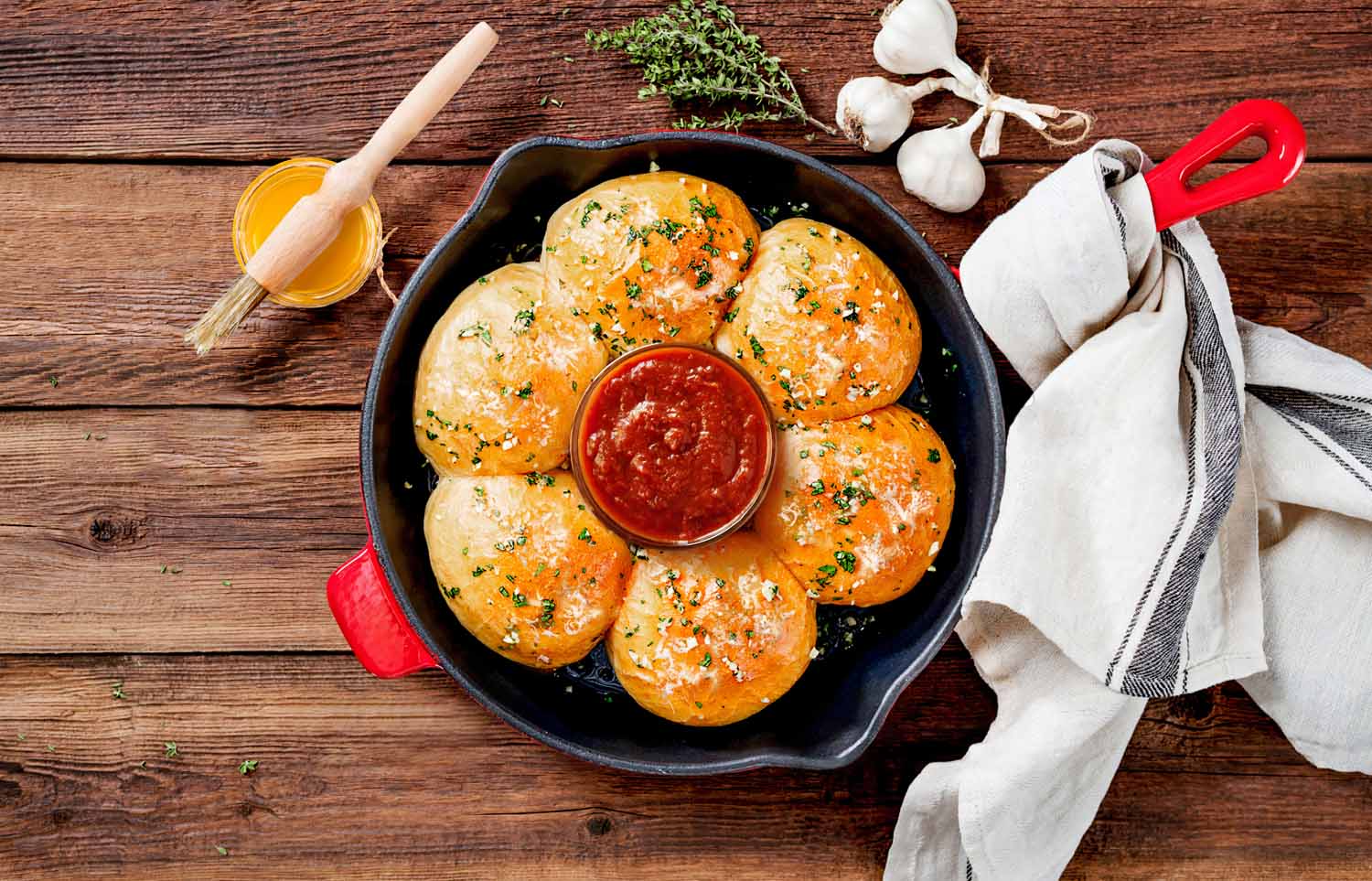 Nothing gets customers coming back like a delicious pre-meal bread basket. This simple recipe cooks up delicious garlic dinner rolls that your guests will devour as soon as they reach the table.
Ingredients:
Bread rolls, prepared - 6

each

Garlic Herb Phase LBA - 2

oz.

Grated parmesan/ Romano cheese - 1

tbs.

Chopped parsley, fresh - 1

tbs.

Marinara sauce- prepared - 4

oz.
Preparation:
Bake the prepared rolls as instructed on the package.
When the rolls come out of the oven brush on the Garlic Herb LBA over the surface of the rolls. Then sprinkle both the grated cheeses and chopped parsley on the surface of the rolls.

Put the rolls on a serving plate and pour 2 small ramakins of marinara sauce and place them in the center of the plate. Sprinkle the entire plate with cheese and parsley to finish the presentation.