Fried Chicken Torta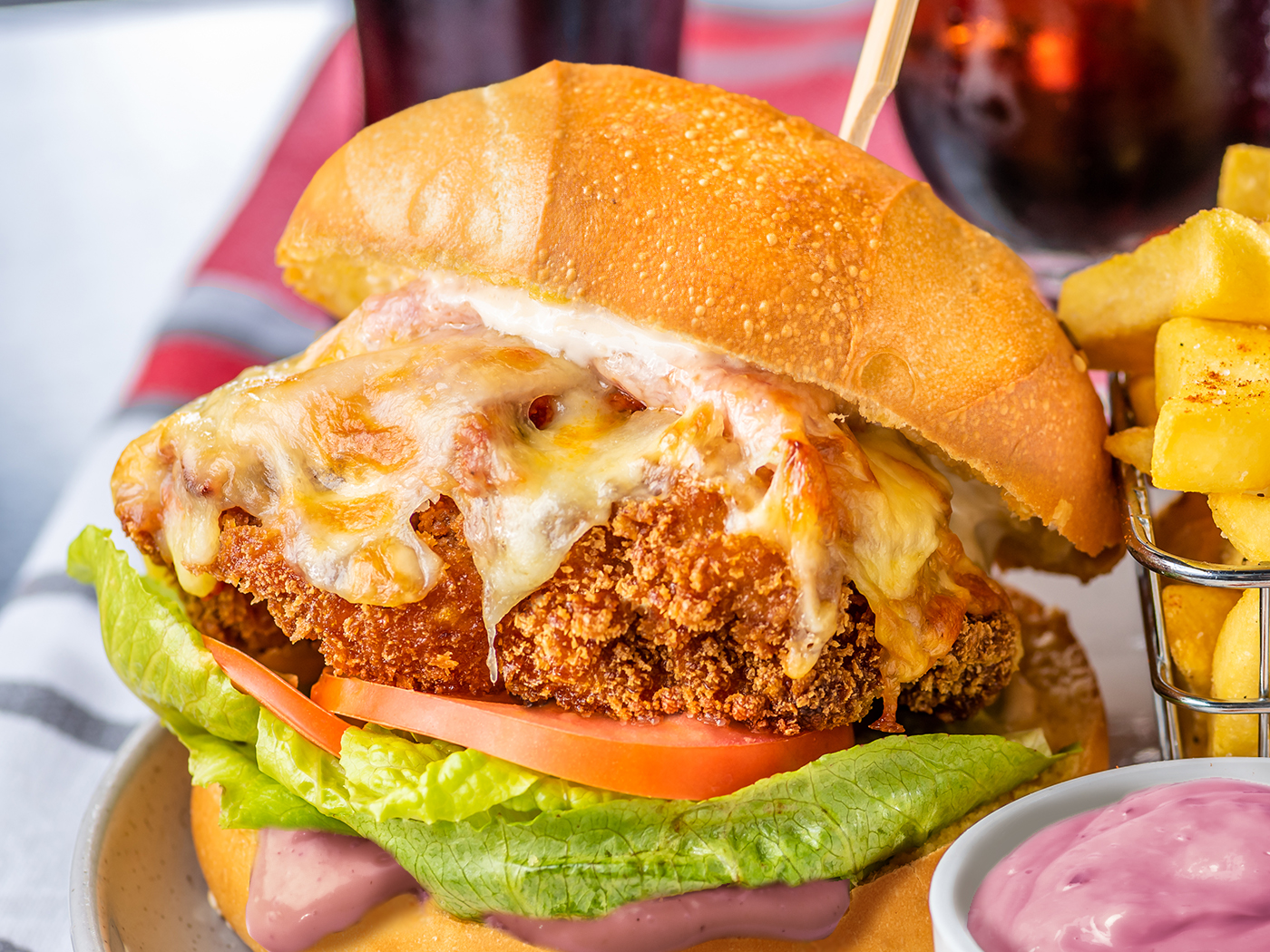 Hailing from Mexico, this mouthwatering sandwich features crispy, golden-brown fried chicken topped with all the best taco fixings for an easy to make menu item that's irresistible to your customers.
Ingredients:
Fried chicken breast, breaded - 5

oz.

Cheddar cheese, sliced - 1

slice

Talera Roll, cut in 1/2 - 1

each

Shredded lettuce - 1/2

oz.

Blueberry Pomegranate ginger- garlic mayonnaise - 2

oz.

Sliced tomatoes - 2

each

French fries - 5

oz.

Phase ,LBA - 1

oz
Preparation:
Fry the chicken in a 350F.- degree deep fryer until golden brown and the chicken reaching an internal temp of 165F. degrees internally.

Toast the bun on the flat top with the Phase LBA until toasted to a golden brown.

On the heel of the roll drizzle 1/2 of the mayonnaise, place the shredded lettuce, then fried chicken.

Place the tomatoes on the cheese, drizzle the top of the tomatoes with the remainder of the mayonnaise and close the sandwich. Pick the sandwich and cut in 1/2 on an angle.

Place the sandwich on the plate with the cut side out and place the fries on the side of the sandwich on the plate.