Fried Buttermilk Chicken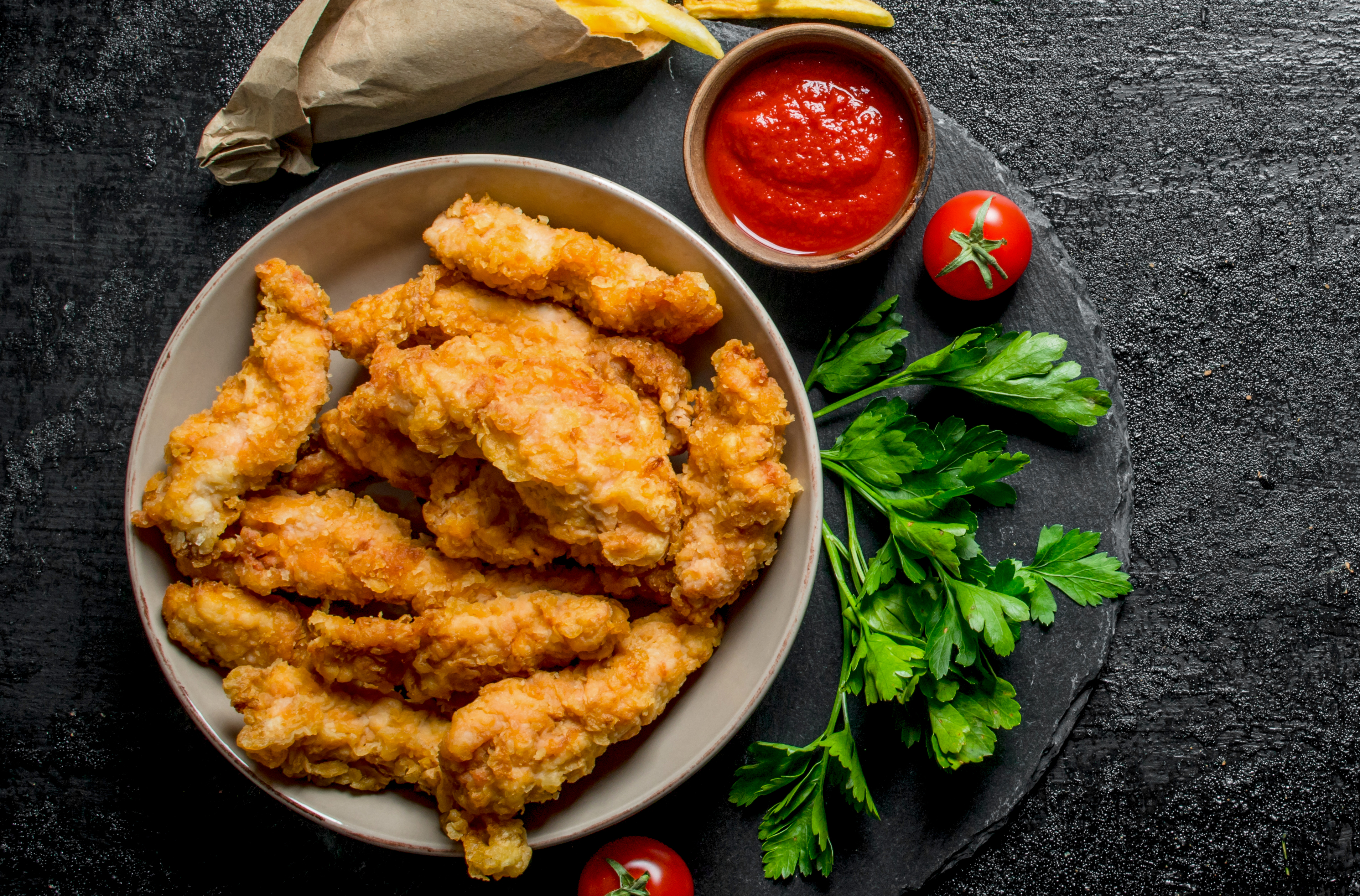 Winner winner, chicken dinner! This tried-and-true recipe employs buttermilk as the secret ingredient for producing super tender and extra crispy fried chicken, guaranteed to be among the best your customers have ever tasted.
Ingredients:
Breast of chicken, 6-8 oz. size - 12

each

Buttermilk Marinade & Batter for Chicken - 6

cups

Flour/panko 50/50 mix, - As needed

As needed

Salt and pepper mix - As needed

As needed

French Fries - 2 lbs.

Cheddar Cheese Buttermilk Biscuits - 12

each

Cole slaw - 3

qts
Preparation:
Place the chicken breast in a mixing bowl. Season the chicken on both sides with salt and pepper and pour the batter over the chicken and allow to marinate for 12 hours under refrigeration.

After the marination process has been completed pull the chicken from the batter drain well. In another container place the flour panko mixture. That is where the marinated chicken is going to be dredged. Coat with the flour well on all sides prior to going into the 350F. degree fryer. The chicken will cook in the fryer for 10-12 minutes until golden brown and needs to have an internal temperature of 165F. degrees.

When the chicken comes out of the fryer ensure that it is well-drained, served on a plate or platter. Always make sure you have a few side dishes planned to go along with your chicken like coleslaw, cheddar cheese buttermilk biscuits, and french fries.
Serving Suggestion:
This marinating and battering process can be used with bone-in chicken, chicken tenders, fish filets, or catfish nuggets.