Fall Harvest Salad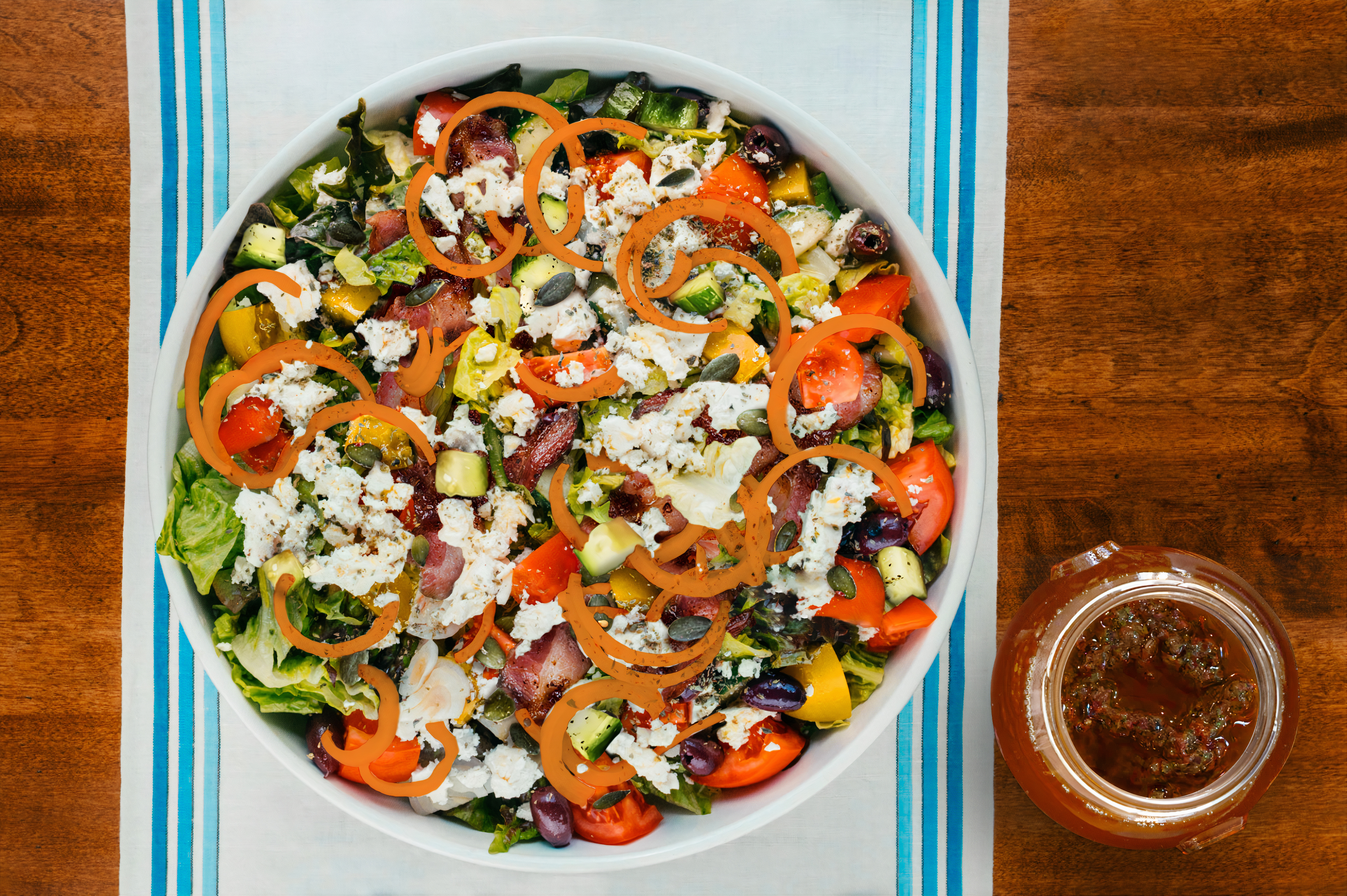 A veritable cornucopia of fresh produce, sun-dried tomatoes, spiced nuts, peppered bacon, and crumbly goat cheese, this sumptuous salad treats your guests to the very best our farmers have to offer.
Ingredients:
Marie's Balsamic vinaigrette - 3

oz.

Fresh basil leaves - 1

tbs.

Sundried tomatoes, chopped - 1

tbs.

Mesculn mix - 3

Cups

Spiced pepitas nuts - 2

tbs.

Peppered bacon, cooked crisp - .25

Cup

Carrots, julienne - .25

Cup

Pear tomatoes, multi-color, 1/2's - .25

Cup

Cucumber, diced, 1/2" - .25

Cup

Goat cheese, crumbles - .25

Cup
Preparation:
In a mixing bowl mix the balsamic vinaigrette and basil together. Using an immersion blender combine the 2 ingredients together until smooth. Fold the sundried tomatoes into the dressing.

In a mixing bowl add in all the ingredients except for the cheese. Mix gently. with the dressing.

Mound the salad with height in the serving bowl and sprinkle the salad ingredients on the top of the greens.

Sprinkle the goat cheese over the top of the salad.