Asparagus and Sundried Tomato Pizza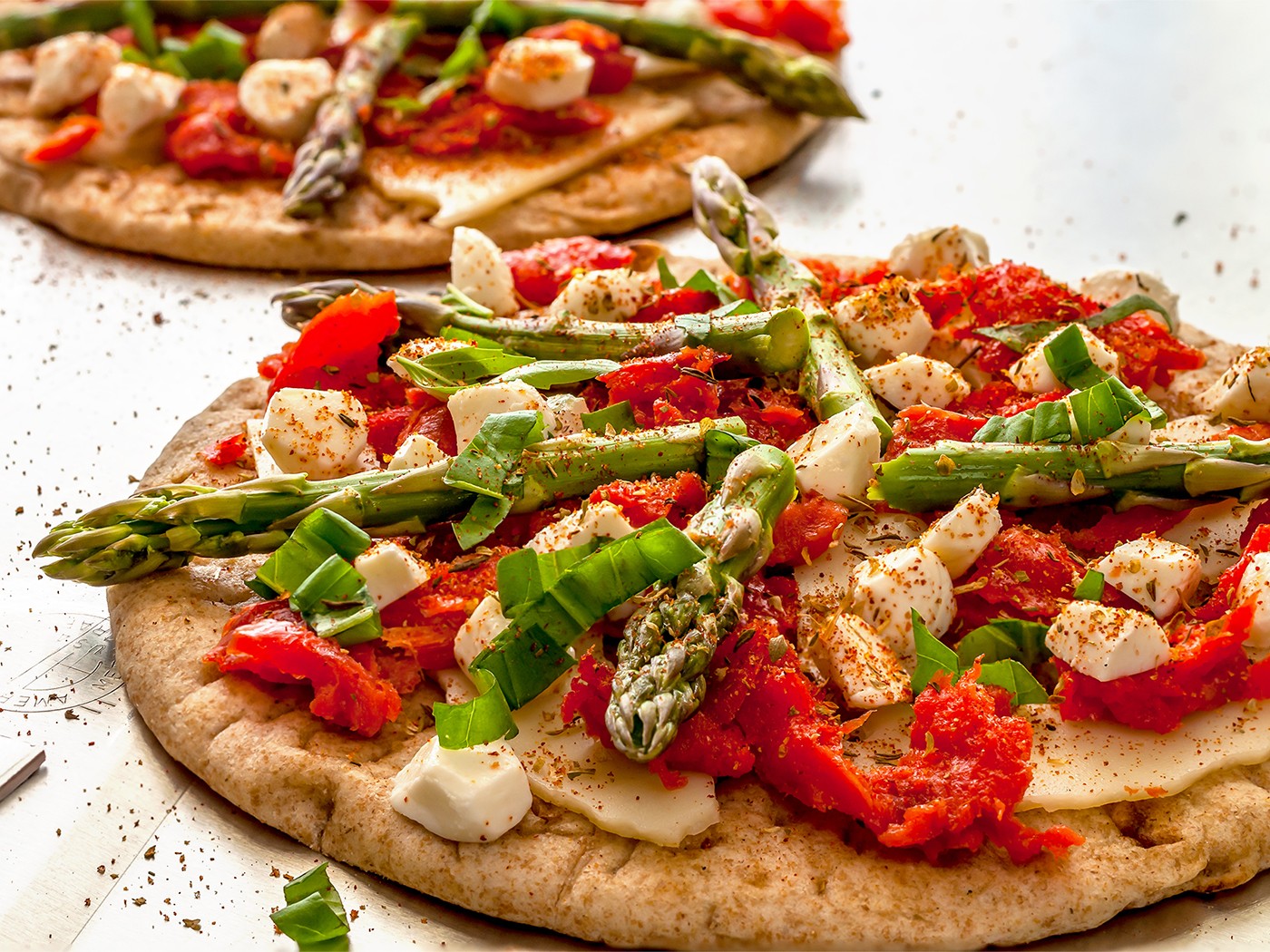 Topped with crunchy asparagus and sweet sun-dried tomatoes, this gourmet veggie pizza recipe will impress your customers with its satisfying flavor and wholesome ingredients.
Ingredients:
Pizza dough, 10-inch - 1

each

Flavored Canola Oil/ LBA (Phase) - 1-1/2

oz.

Mozzarella cheese, shredded - 1/2

Cup

Grilled Asparagus, cut into 2"pieces - 1/2

Cup

Chopped green onions - 1/4

Cup

Sundried tomatoes, julienne - 1/4

Cup

Ricotta cheese - 1/2

Cup

Parmesan cheese,shaved - 3

tbs.

Arugula - 1/2

Cup

Classic Gourmet Golden Italian dressing - 2

tbs.

Cracked black pepper - 3

tsp.
Preparation:
On the pizza dough brush on the flavored oil leaving enough for brushing the crust after the pizza comes out of the oven. Then top the pizza with shredded mozzarella cheese, asparagus, green onions, sundried tomatoes and dollop the ricotta cheese over the top.

Bake in the oven at 500F. degrees until golden brown on the bottom.

Finish the pizza with black pepper, parmesan cheese, Arugula, and drizzle with the golden Italian dressing.

Brush the crust with the flavored canola oil to finish before cutting the pizza. Cut the pizza into 8th and place on the serving plate and serve.
Serving Suggestions: this pizza can be served as a single serving or can be shared at the table.