Ahi Tuna Burger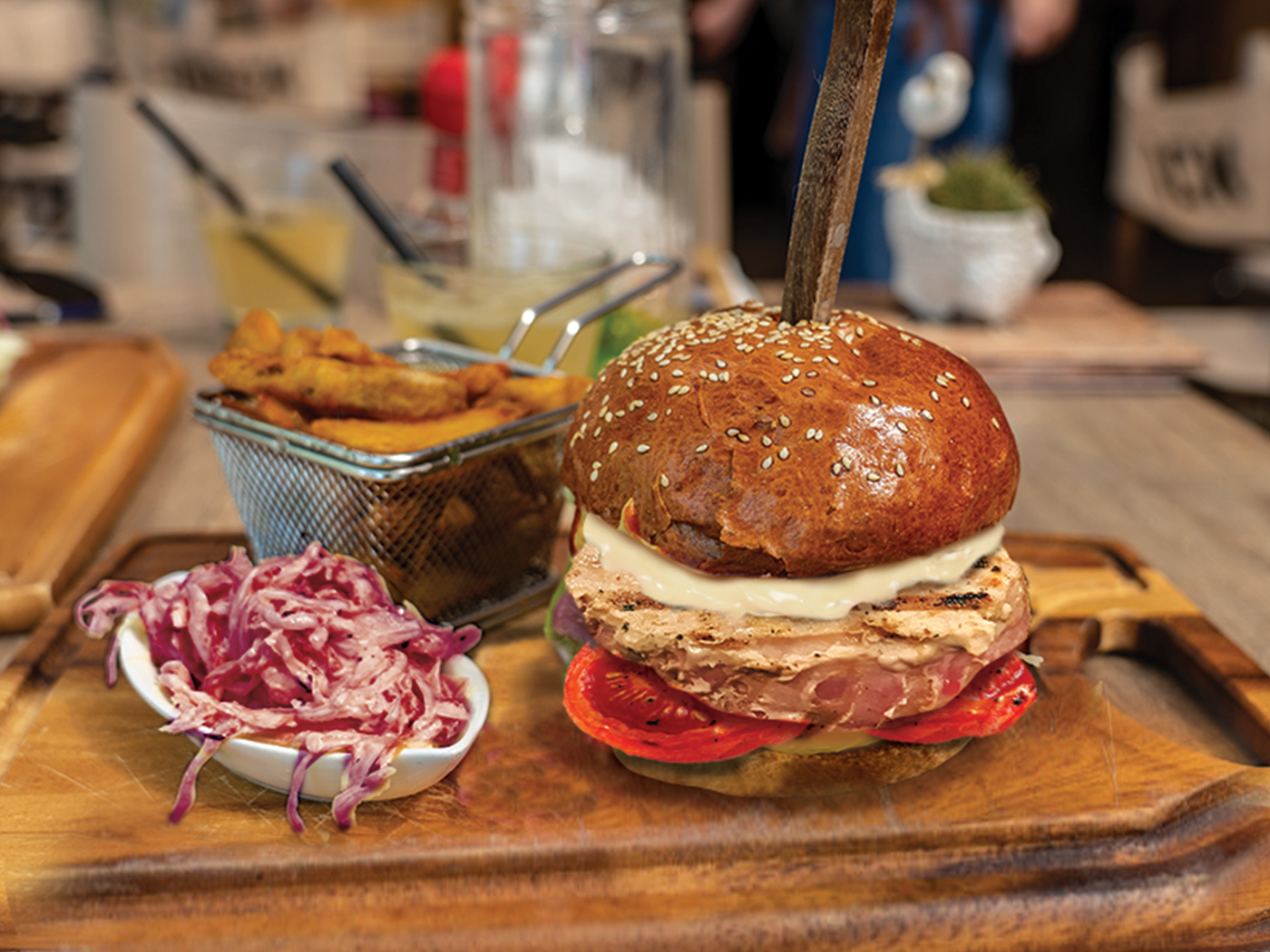 Give your burger menu an oceanic twist with this mouthwatering recipe for ahi tuna burgers. This recipe replaces standard patties with meaty grilled ahi tuna steaks. This light and flavorful meal hold an irresistible appeal to burger fans and seafood lovers alike.
Ingredients:
Ahi tuna, loin cut - 6

oz.

Phase, LBA - 1

oz.

Bun, toasted - 1

each

Salt and pepper mix - To taste

Caramelized onions - 1

tbs.

Swiss cheese, sliced - 1

each

French fries - 5

oz.

Asian Slaw Prep (Dry) - 1/2

Cup

Sesame Ginger-Gochujang Sauce - 2

tbs.

Roasted Garlic Herb Mayonnaise - 1

oz.

Roasted Herbed Tomatoes - 2

each
Preparation:
Season the tuna with salt and pepper on both sides. Place the tuna on the flat top and sear rare on both sides.

Brush Phase, LBA on both sides of the bun, and place on the flat top grill to toast to a golden brown.

Place the caramelized onion and tomatoes on the flat top to make warm, then put on the tuna. Proceed to place the Swiss cheese on top of the tomatoes and melt in the cheese melter.

Place the tuna on the bottom portion of the bun and spread the mayonnaise on the top bun. Close the burger with the top bun and place on the plate.

Place the slaw mix and the Sesame Gochujang Ginger sauce together and combine well. Take the slaw then place it in a ramekin on the side of the burger along with the fries.
Chef Tip: The slaw mix can be made ahead with the Sesame Gochujang Ginger dressing and held cold during service.