Ham, Shaved Parmesan Cheese and Arugula Pizza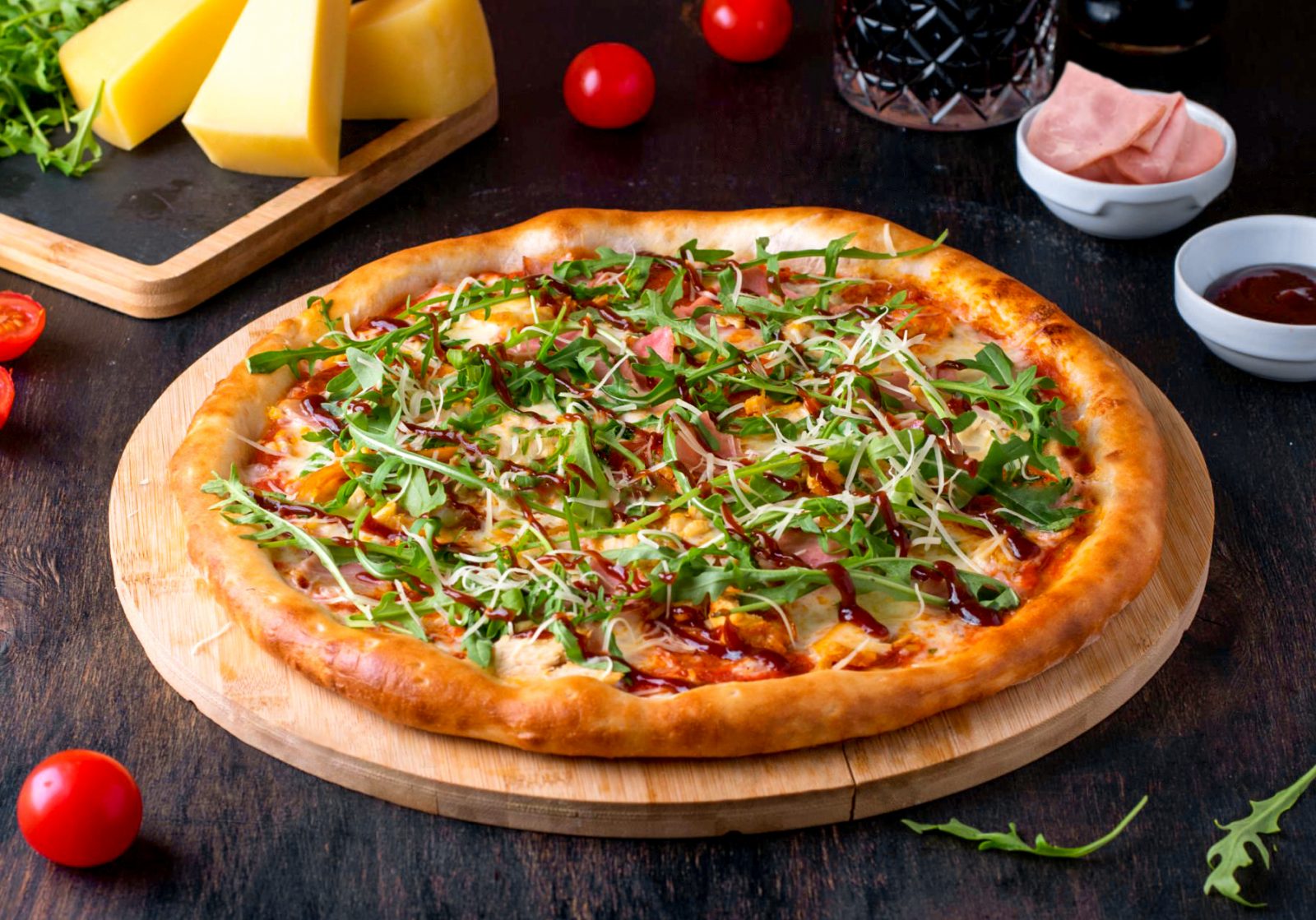 Topped with thinly sliced ham, shaved parmesan, and fresh arugula, this quick and easy recipe offers a more gourmet take on this fast-food classic that harkens back to pizza's Italian roots.
Ingredients:
Chef's Pride® Canola Frying Oil - 4

tbs.

Hidden Valley® Original Ranch® - 2

oz.

Sriracha - 1/2

Cup

Pizza crust, 10 inch - 1

each

Shredded mozzarella - 3

oz.

Sliced ham, thin - 3

oz.

Arugula, fresh - 1/2

oz.

Shaved Parmesan cheese - 1

oz.
Preparation:
On the pizza dough brush the favored canola oil over the surface. Sprinkle the mozzarella cheese over the entire surface of the dough.

Layer the ham over the cheese. Bake in a 500F. degree oven for 7-9 minutes. Once the pizza is firm and brown in the bottom pull it out of the oven. Brush the crust edges with the canola oil.

Sprinkle the top of the pizza with parmesan cheese and arugula. Drizzle the pizza with sriracha and ranch and cut the pizza into 8 wedges, place on the serving plate, and serve.
Serving Suggestions: Can be served as an individual pizza or can be shared amongst other guests at the table.
Chef Tip: Naan bread can also be as acceptable as a substitution for pizza crust in this application. Cook it for less time (2-3 min or enough time for the ingredients to melt and heat through).