Sauce Craft Gochujang Korean Fried Broccoli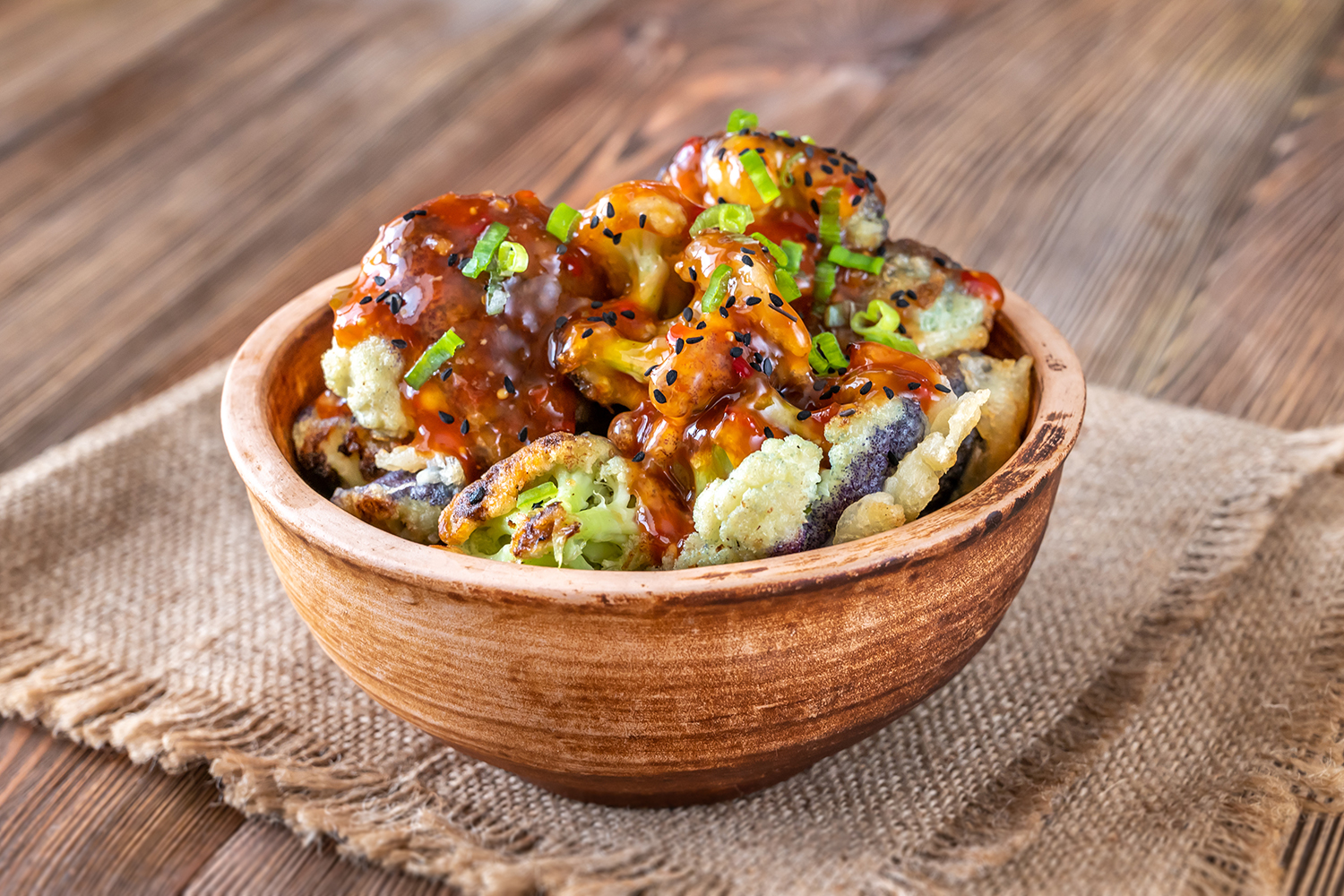 Coated in bold and spicy Gochujang sauce, Korean fried broccoli transforms plain and boring vegetables into a delicious umami side dish. Our simple recipe takes only a little more effort to make than regular broccoli while tasting infinitely better.
Ingredients:
Bacon, cooked, chopped - 1/2

Cup

Oil, sesame, or canola - 1/4

Cup

Broccoli florets, fresh - 10

oz.

Sesame seeds, toasted - 1

tbs.

Green onion, sliced - 1/4

Cup
Preparation:
Heat oil in a sauté pan until hot and place the broccoli in the oil. Allow the broccoli to blister and brown. Approx. 1-2 minutes. Do not over brown.

Lower the heat, add the bacon add sesame seeds. Stir fry until all the items are warm through.

Add the Gochujang sauce and incorporate it with broccoli until all items are well combined.

Place the broccoli on the serving plate and finish with sliced green onions.
Serving Suggestions: Great for a side dish to compliment a use of a vegetable, great as a sharing item at family gatherings and perfect as a starter dish for your awesome meal you plan on creating.