The Seoul Rueben Pizza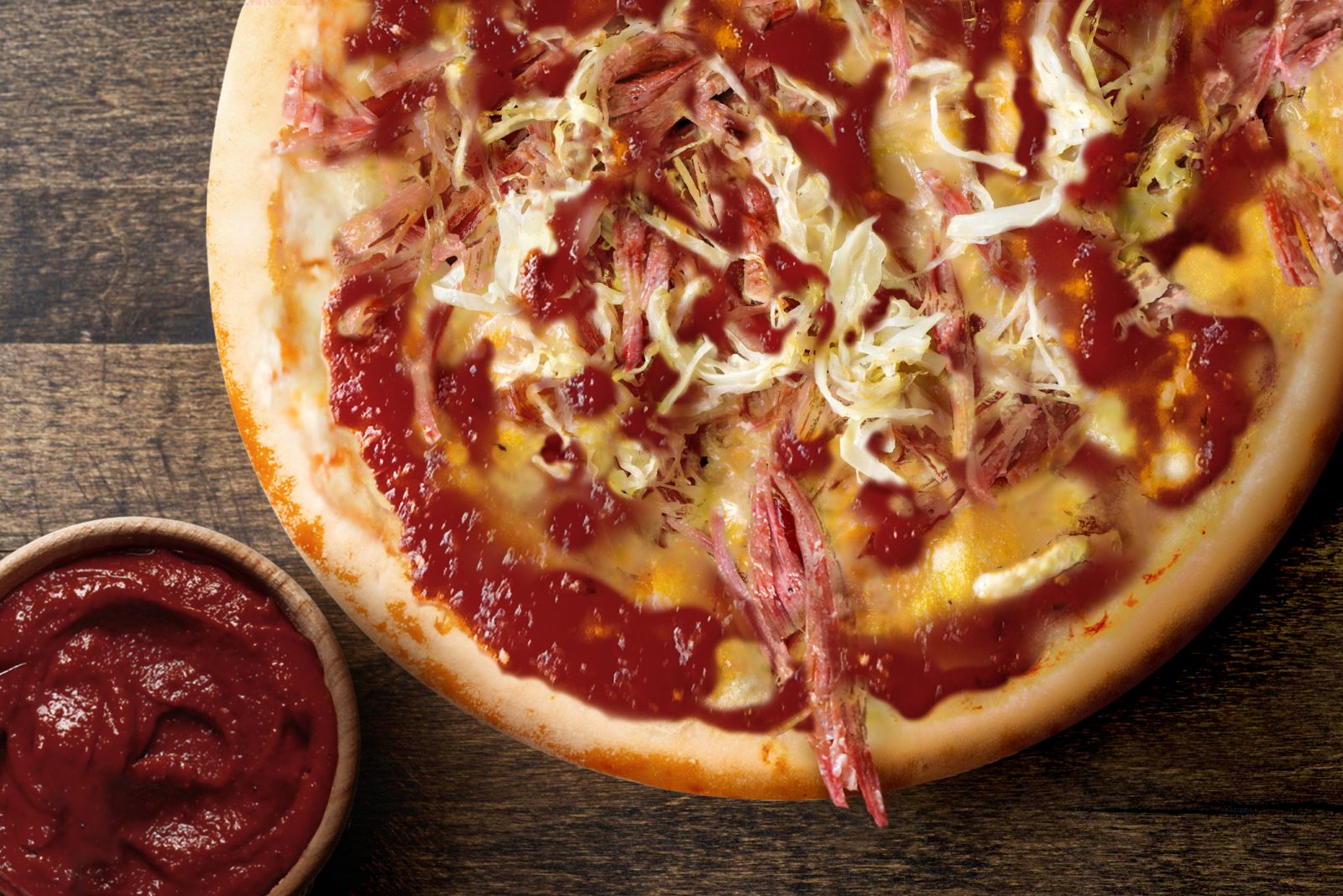 Bringing together Korean and New York flavor influences, this gourmet pizza has a unique mix of toppings that are best described as hip and metropolitan. Corned beef and sauerkraut blend with Gojuchang chili to create a one-of-a-kind pizza with international appeal.
Ingredients:
Pizza dough, 10-Inch - 1

each

Cheddar cheese, shredded - 3

oz.

Corned beef, shredded - 3

oz.

Sauerkraut, well drained - 3

oz.
Preparation:
Take the pizza dough and brush on the flavored oil, sprinkle the cheddar cheese followed by the corned beef and then the sauerkraut.

Bake off in a 500F. degree oven for approx. 6-9 minutes or until the bottom of the crust is golden brown and firm.

Pull the pizza out and brush the crust edge with the flavored oil and cut it into 8 wedges. Drizzle the entire pizza with the Sauce Craft™ Gochujang Korean Pepper Sauce and Hidden Valley® Thousand Island Dressing. Place the pizza on a plate and serve.
Serving Suggestion: This pizza can be served as is to a guest or can be shared as an appetizer.