The Californian Sandwich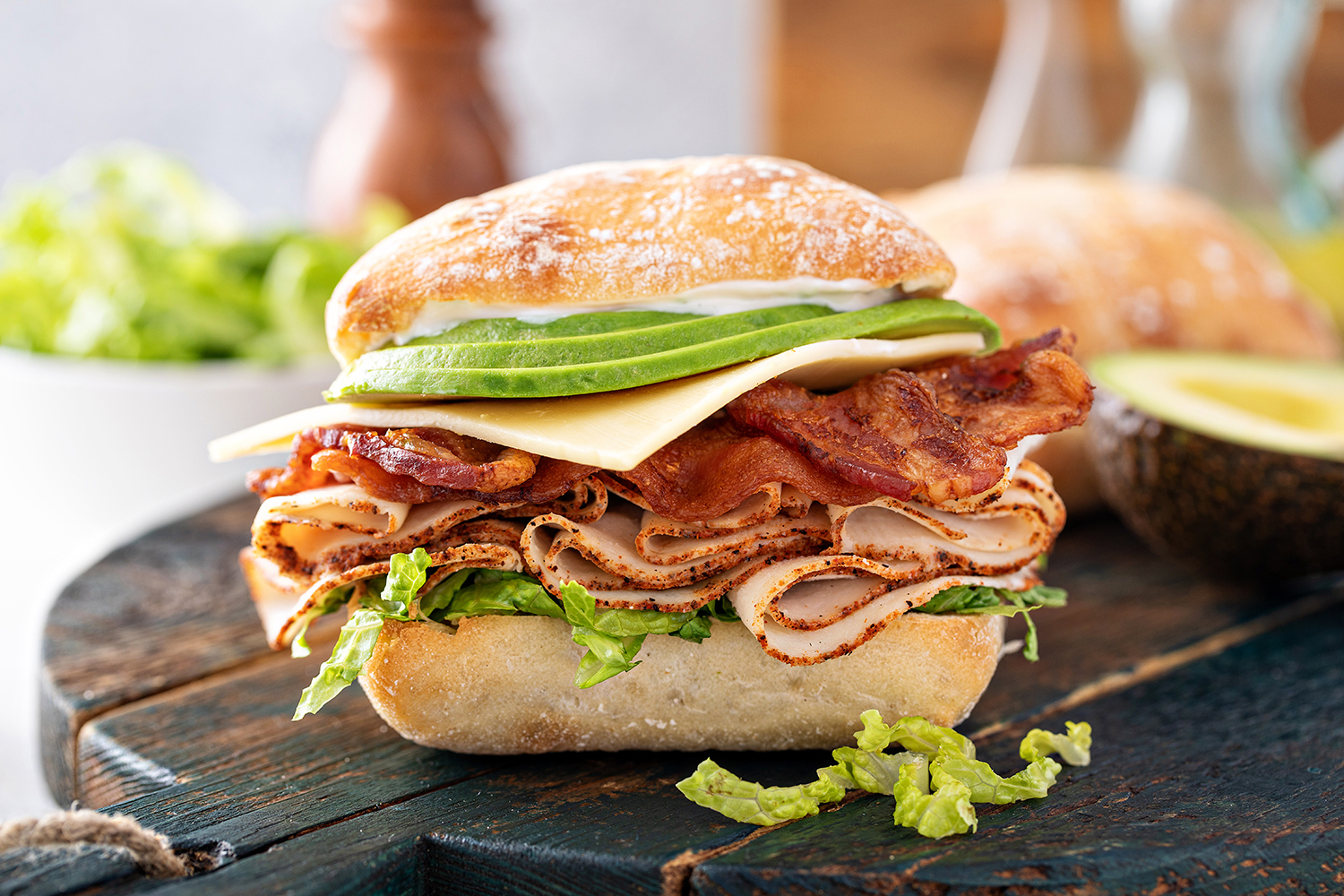 A California classic, this delicious sandwich piles on the veggies for food that feels cool, natural, and refreshing, just like hanging out on one of the Golden state's famous beaches.
Ingredients:
French roll- 6 " - 1

each

Chefs Pride Mayonnaise - 2

oz.

Shredded romaine - 1

oz.

Turkey smoked, sliced - 3

oz.

Roasted red peppers - 1

oz.

Avocado, crushed - 2

tbs.

Bacon sliced, cooked - 2

slice

Tomatoes, sliced - 2

slice

White cheddar, sliced - 2

slice

Marie's® Honey Mustard Dressing - 1

oz.
Preparation:
Open the French roll and spread the mayonnaise on both sides of the roll.

Layer the shredded lettuce on the bottom roll along with the following ingredients, turkey, red peppers, bacon, crushed avocado, tomatoes and lastly the sliced cheese.

Drizzle the honey mustard dressing on the cheese and close the sandwich.

Cut the sandwich in half and present the sandwich on the plate with the cut side facing open.