The Brie Burger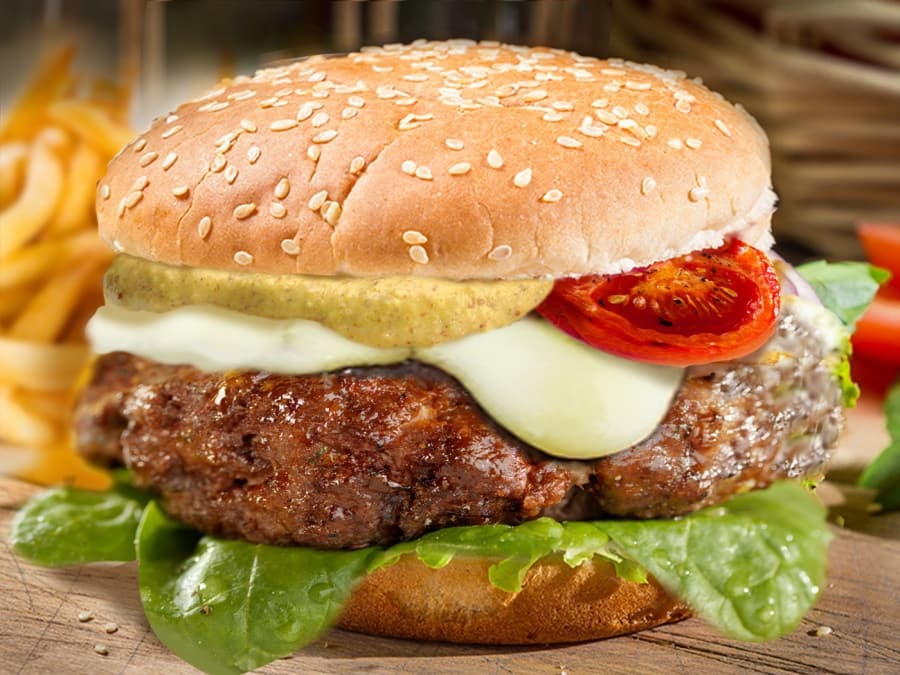 Buttery, creamy brie is the main attraction in this crowd-pleaser of a cheeseburger. This simple and amazing burger recipe will see that your customers are satisfied every time and eager to come back for more.
Ingredients:
Burger patty - 8

oz.

Salt and pepper - to taste

Brie cheese, sliced - 2

oz.

Bun, toasted - 1

each

Marie's Honey mustard dressing - 1

oz.

Roasted Herbed Tomatoes - 2

each

Spinach, fresh - 1/2

Cup

Fries, crisp - 5

oz.
Preparation:
Season and grill the burger to desired temp. Place the tomatoes on the burger, then place the brie cheese on top of the tomatoes and place in the cheese melter for about 30 seconds until the cheese is relaxed.

On the bottom bun place the spinach leaves, then place the burger on top.

Spread the top bun with honey mustard and close the burger with the top.

Place the burger on the plate and place the crisp and hot fries next to the burger.