Thai Pesto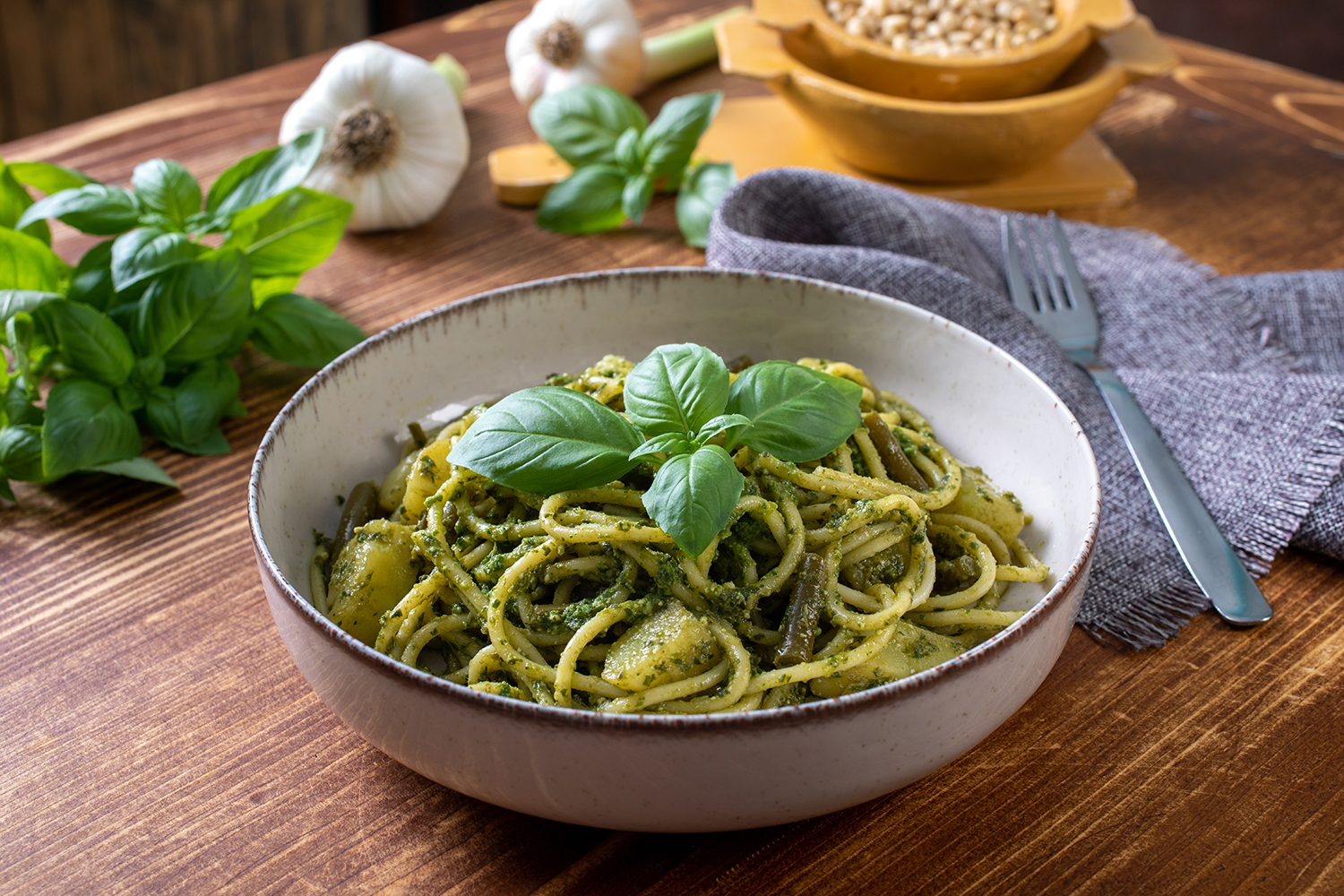 Substituting the classic sweet Italian basil with spicier, stronger-flavored Thai basil, this pesto sauce is an excellent condiment for putting a new and different spin on your classic recipes.
Ingredients:
Green onions - 2

lbs.

Cilantro, no stems - 2

lbs.

Ginger, peeled - .5

lb.

Garlic, whole peeled - .50

lb.

Chef's Pride Canola Oil - 2

cups

Cashew nuts, broken - 1

Cup

Salt, kosher -

To taste

Black pepper, ground -

To taste
Preparation:
Take all of the ingredients except for the last 4 items and the vegetable oil and place into the robot coupe food processor and blend till smooth. add in the oil slowly.
Chef's Tip: Use it as a pasta sauce.