Sweet Chili, Ginger and Garlic Mayonnaise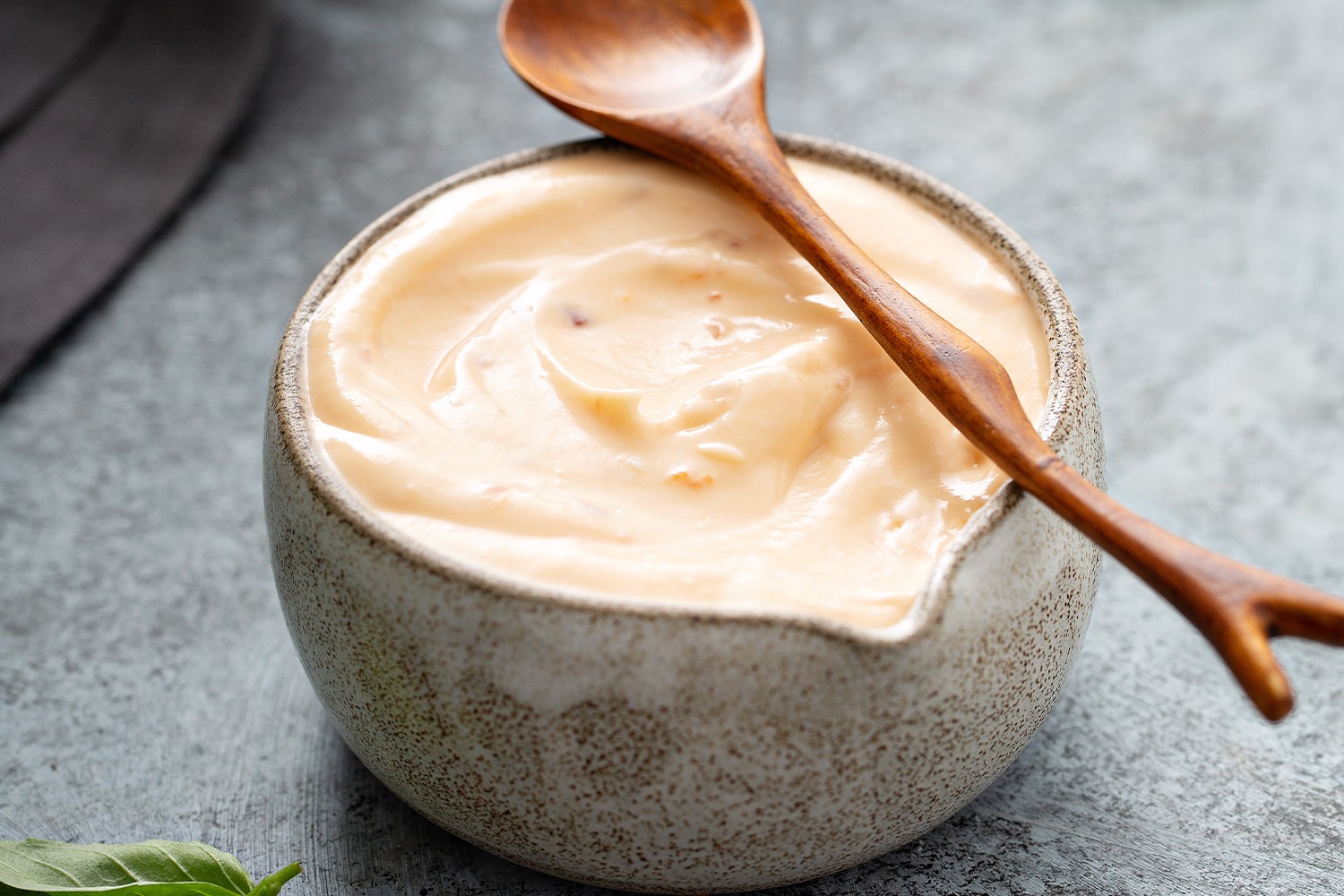 If you only stock the regular sauces, you risk boring customers and missing out on exciting recipe possibilities. Banish blandness with the bold flavor of this sweet chili-ginger and garlic mayonnaise and revitalize your condiment selection.
Ingredients:
Sesame oil - 2

oz.

Fresh ginger, peeled, chopped and sauteed - 1/4

Cup

Fresh garlic peeled, chopped and sauteed - 1/4

Cup

Sauce Craft Sweet Chili sauce - 1

Cup

Classic Gourmet Mayonnaise, Heavy Duty - 2

Cups

Green onion, sliced thin 1/4" - 1/2

Cup

Salt and pepper mix - As needed
Preparation:
Heat a sauté pan with the sesame oil over medium heat on the stove. Cook both the ginger and the garlic until you reach a light golden brown and there is a good aroma of smell. Cook for approx. 4-5 min. Pull off the stove and allow it to cool completely.

Place all ingredients together and only add in the ginger and garlic if they are completely cooled off and blend well. Add salt and pepper if needed for added flavor.

Pour into a clean container and hold until needed in the refrigerator.
Serving Suggestions:
Fried foods, burgers and sandwiches, hot and cold appetizers, vegetables raw, grilled, roasted.