SunGlow Lemon Thyme Compound Butter Blend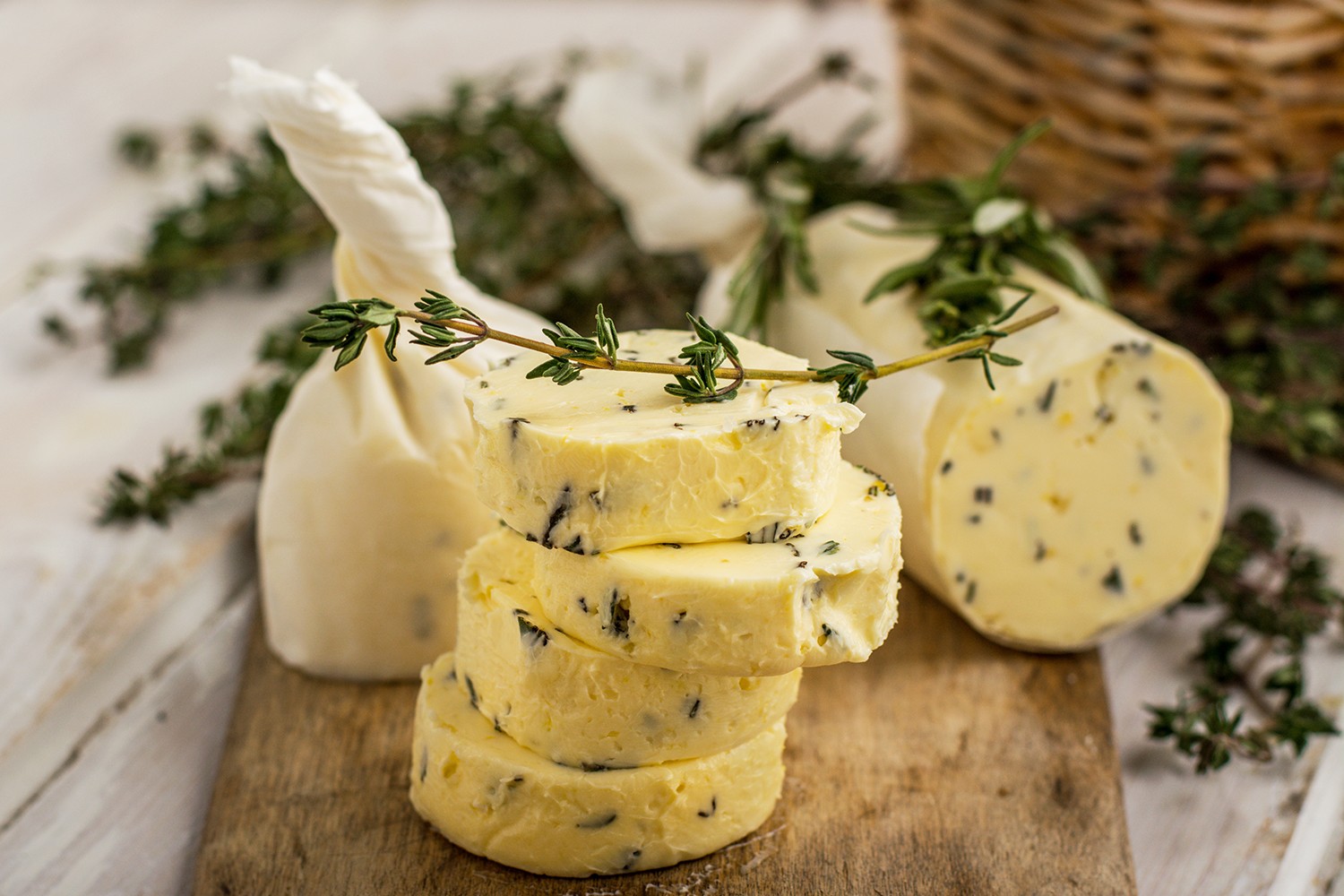 Flavored with tart lemon and herbaceous thyme, this simple compound butter recipe is a simple and tasty tool for spicing up you're cooking with superb flavor.
Ingredients:
Thyme fresh, chopped - .25

Cup

Garlic roasted , chopped - 1

Cups

Lemon zest, chopped - .25

Cup

Sun Glow salted , slightly softened - 4

lbs.

Salt and pepper mix - As needed

Lemon juice, fresh squeezed - 1

Cup
Preparation:
Mix all the ingredients together except for the lemon juice and the salt and pepper into the mixing bowl. Use the paddle attachment and mix at a slow speed.
Add in the lemon juice slowly to the Sunglow until the lemon juice is completely incorporated.

Taste the Sunglow if additional seasoning Is needed add the salt and pepper to the Sunglow and incorporate well.

Place the Sunglow in a clean storage container and hold in the refrigerator until needed.
Serving Suggestions: can be used for bread service, used in application as a means to flavored blanched vegetables, topper for grilled proteins.