Sundried Tomato Pesto Mayonnaise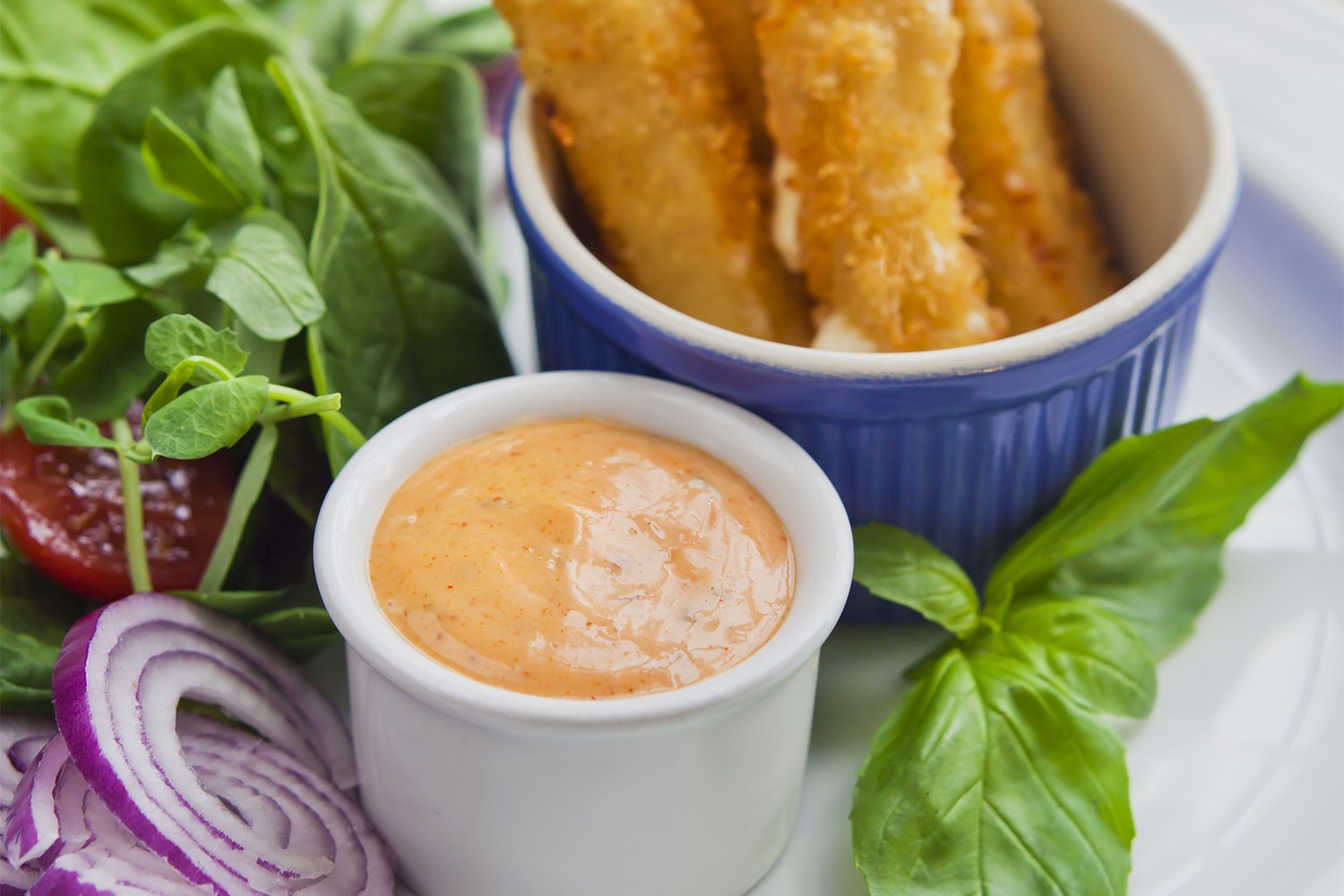 A flavorful mixture of sundried tomato pesto and simple mayo, this quick and easy custom condiment is perfect for providing that little extra oomph to take a meal from ordinary to exceptional.
Ingredients:
Classic Gourmet Mayonnaise - 3

Cups

Sundried tomato pesto - .5

Cup

Chopped fresh basil - .25

Cup

Salt and pepper - As needed
Preparation:
In a mixing bowl mix all the ingredients together except for the salt and pepper and combine well.
Taste the mayonnaise and if additional flavor is needed add salt and pepper to desired flavor profile.
Place the mayonnaise in a clean container and hold in the refrigerator until service.
Serving Suggestions:
Great for dipping vegetables either raw, grilled, or roasted. Can also be tossed with pasta and create a pasta salad with pesto mayonnaise with a splash of vinaigrette some grilled vegetables and roasted turkey and diced fresh mozzarella cheese.