Springtime Lentil Chicken Vegetable Soup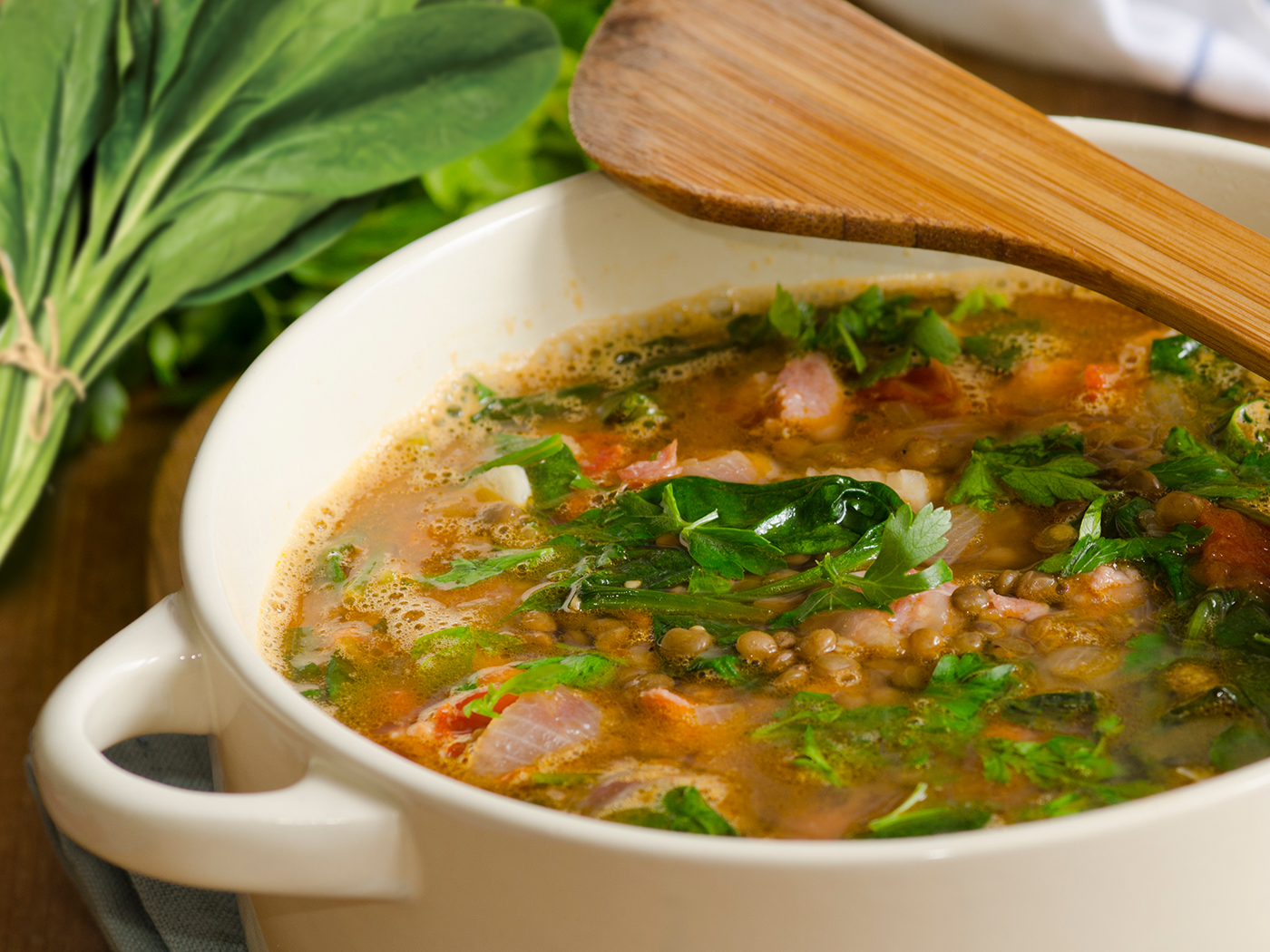 Give your guests a taste of springtime with a warm bowl of fresh chicken, lentil, and vegetable soup. Add this recipe to your seasonal rotation for a simple spring recipe that's light on labor and ingredient costs.
Ingredients:
Spinach leaves- rough chop - .5

gallon

Carrots,1/2" dice - 3

cups

Salt and pepper mix - As needed

As needed

Chicken cooked- rough chop - .5

gallon

Leeks, 1/2 " dice - 4

cups

Lentil, cooked - 2

lbs.

Tomato paste - 2

cups

Water - 2

gallon

Celery, 1/2" dice - 3

cups

Onion, yellow, 1/2 " dice - 3

cups

Phase, LBA - .5

cups

Classic Gourmet Chicken base - 6

oz.
Preparation:
Cook the lentils in water until tender. Approximately 1 hour. Drain well and hold on the side.

In a large stock pot heat the Phase, add all the vegetables except for the spinach leaves and stir for 3-4 minutes.

Add in the tomato paste and stir into the vegetables until vegetables are well coated.
Add in the water and the chicken base and Incorporate well. Bring to a boil and turn down the flame to medium. Let simmer for about 1 hour. Adjust the flavoring add salt and pepper as needed.

Lastly add in the spinach leaves, cooked chicken and cooked lentils . Stir together in the broth until well incorporated.

Allow the soup simmer for another 1/2 hour on a low flame.