Spinach and Shrimp Ranch Dip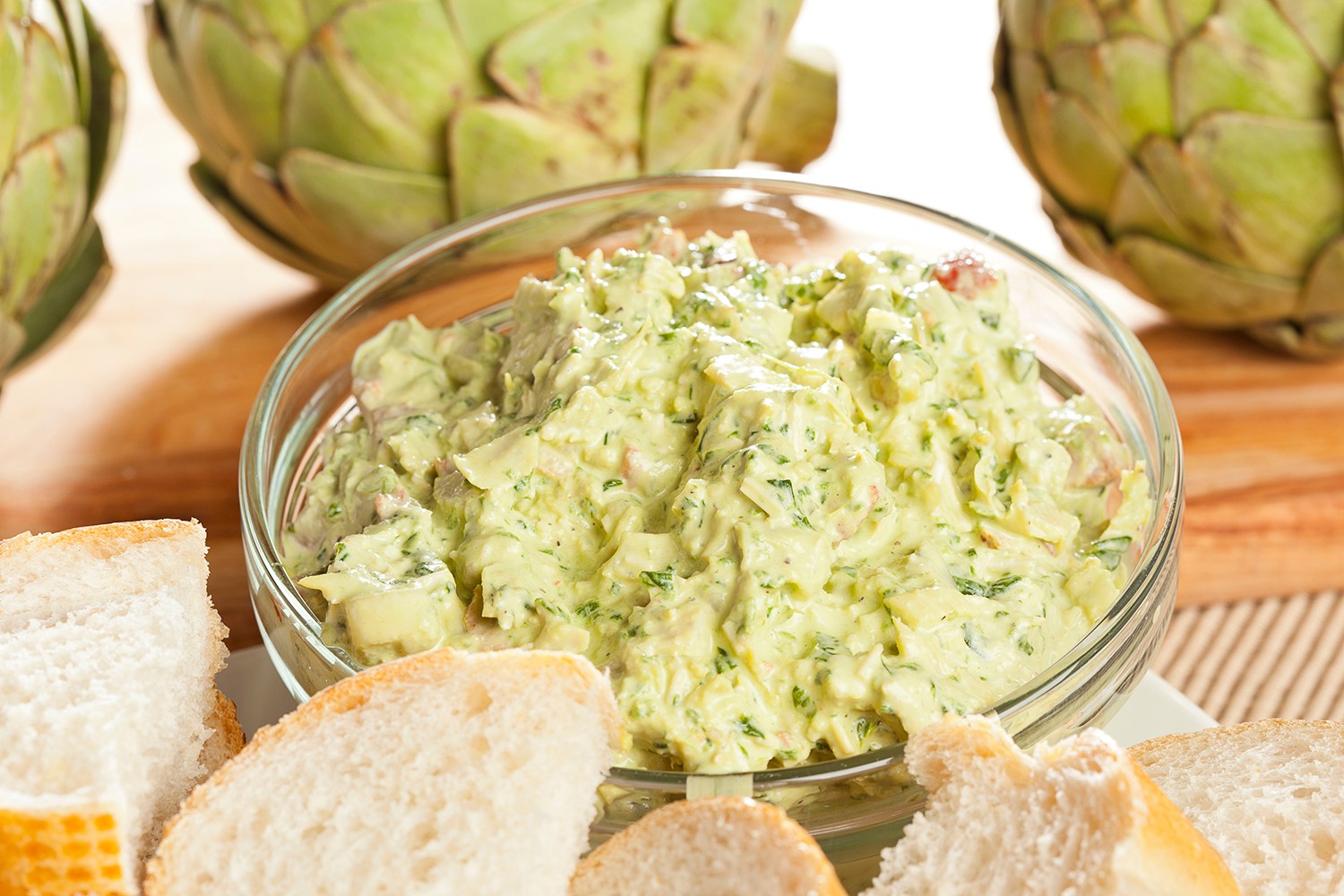 Wow your customers with a creamy and delicious seafood dip with this simple mix of shrimp, spinach, and the original Hidden Valley Ranch. Easy to make, versatile, and economical, you'll be getting use out of this classy condiment for years to come.
Ingredients:
Lemon Juice, fresh squeezed - .25

Cup

Cooked spinach, chopped, well drained - 2

Cups

Sauce Craft Cayenne Pepper sauce - 3

tsp.

Marie's Ranch dressing - 1

quart

Salt and pepper mix - To taste

To taste

Garlic, roasted - .5

Cup

Asiago cheese, grated - 2

Cups

Sunglow, Liquid - .25

Cup

Artichoke hearts, chopped small - 1.5

Cups

Cooked shrimp, chopped small - 1

lb.
Preparation:
In a sauté pan heat the Sunglow and cook the artichoke hearts, garlic, spinach and shrimp. Heat all the ingredient through and there is a good aroma coming from the pan. Season with salt and pepper. Place all the ingredient on a pan to cool completely. *Ensure they are COLD before mixing the remainder of ingredients

In a clean mixing bowl mix the all the ingredients together except for the salt and pepper. Only use the salt and pepper if needed to adjust the flavor profile.
Place the dip in a clean serving bowl and cover. Hold in the refrigerator until needed.
Serving Suggestions: use as a dip with tortilla chips, grilled pita bread, crispy pita chips, as well for raw vegetables.