Soy Ginger Marinade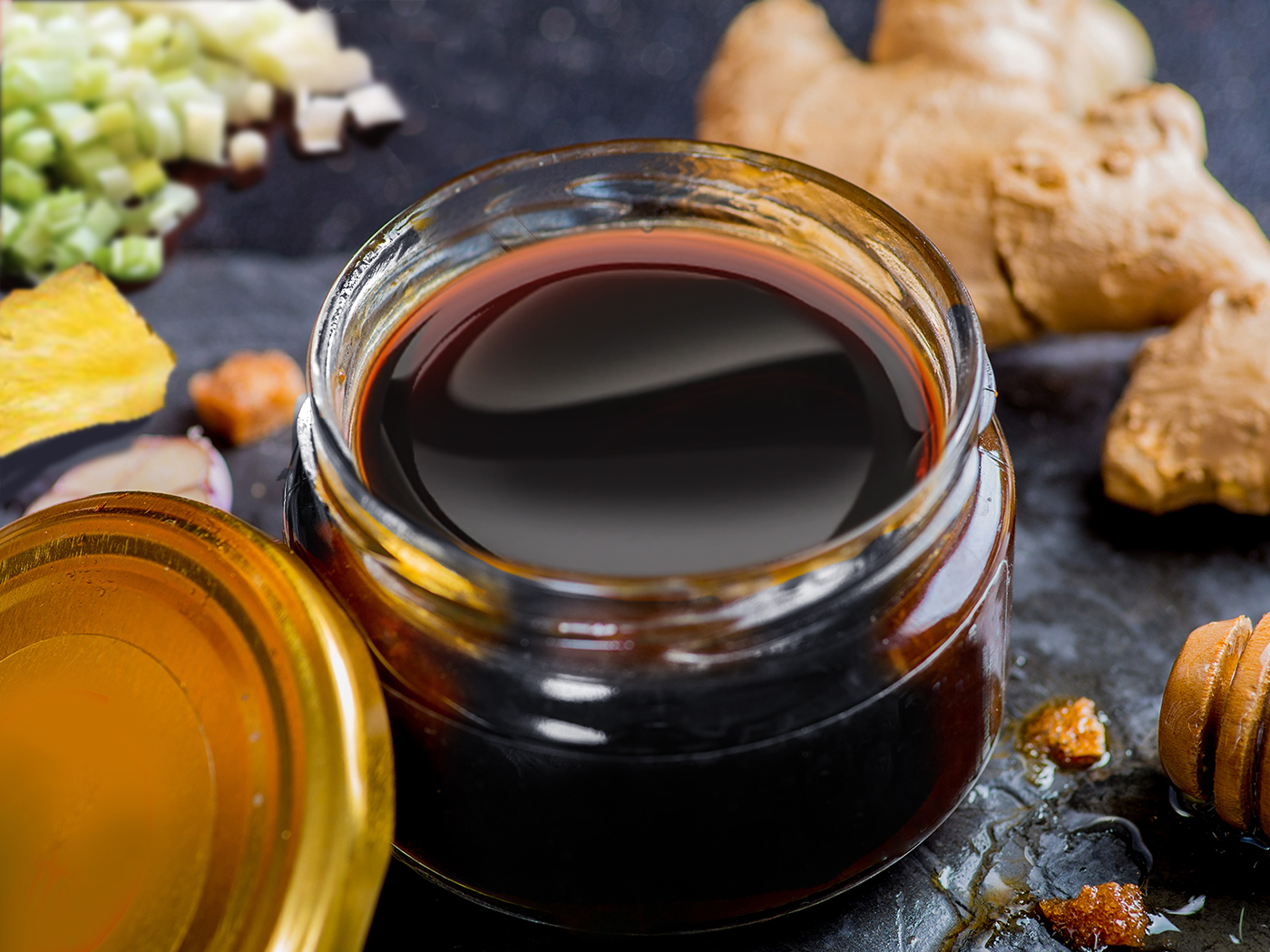 Imbue any food with fresh Asian flavor using our simple soy-ginger marinade. A quick soak in this turn-key recipe imbues your cooking with a powerful umami flavor that customers crave.
Ingredients:
Onion, yellow, large diced - 2

Cups

Teriyaki sauce, Sauce Craft - .5

gallon

Garlic, fresh and chopped rough - .25

Cup

Pineapple juice - 3

Cups

Ginger, peeled and chopped rough - .25

Cup

Sherry wine - 3

Cups

Green onions, cut large green/whites - 2

Cups

Brown sugar, dark - 2

Cups

Mirin rice wine - 1

Cup
Preparation:
In a sauce pot place all the Ingredients and bring to a simmer on the heat for 1 hour. Sauce is done when it starts to cling a sheen texture on a stainless-steel spoon.
Strain all the contents out of the marinade. Allow to cool completely before using on any proteins.

Pour completed sauce into a clean container and hold in the refrigerator until needed.