Southern Pulled Pork Slider On A Cheddar Rosemary Roll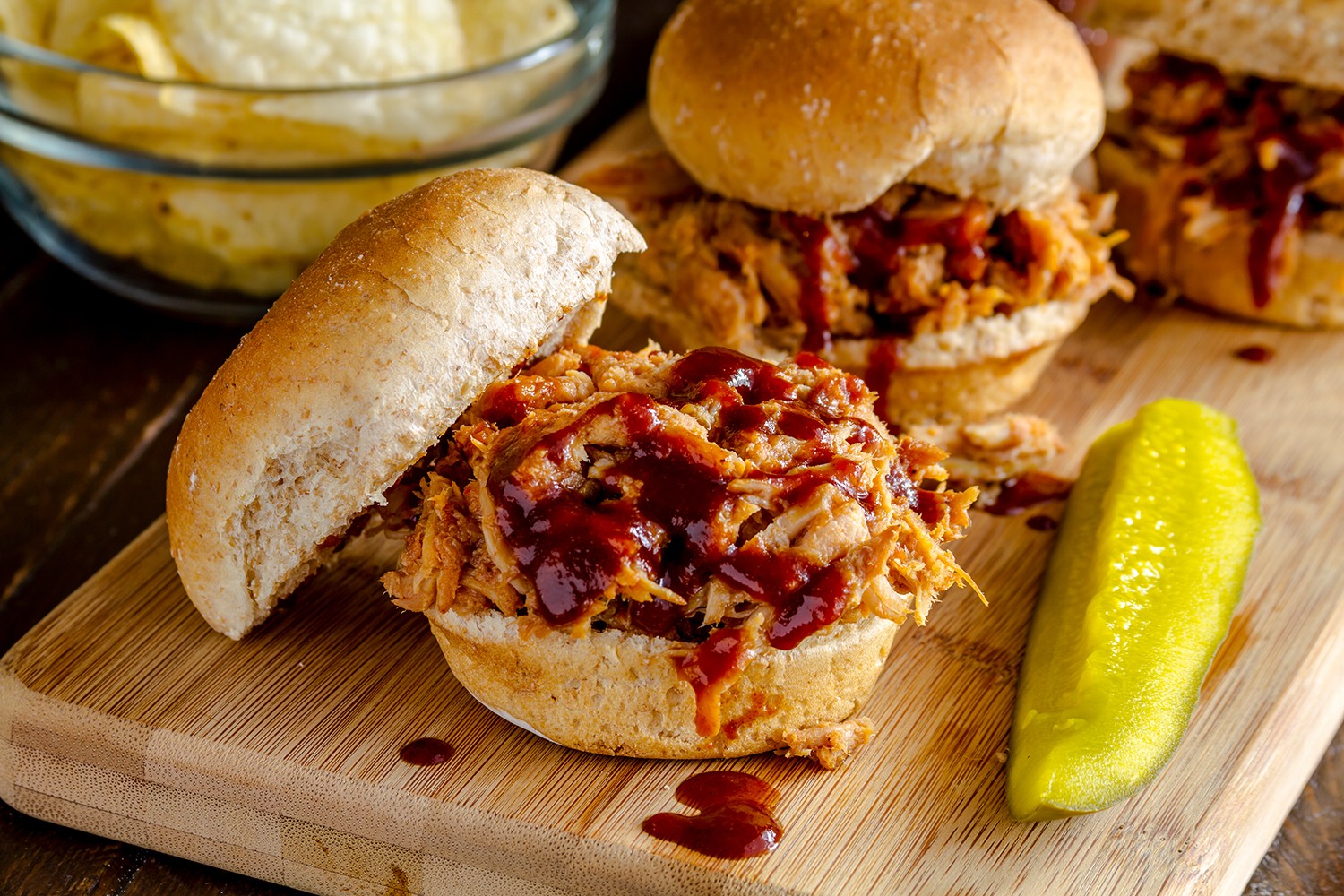 Packed with sweet and tangy pulled pork meat and served in a rosemary cheddar dinner roll, these delicious southern sliders hold a near endless appeal to all lovers of good BBQ.
Ingredients:
Sauce Craft™ Smoked Black Pepper Smokehouse Barbecue Sauce - 2-1/2

oz.

Cheddar-Rosemary roll - 3

each

Pulled pork- heated - 3

oz.

Bamboo knot pick - 1

each

SunGlow® European Style Butter Blend Liquid - 2

oz.
Preparation:
Place the pork on the flat top grill and heat through, place the liquid sunglow on the flat top grill, toast the rosemary rolls until golden brown.

Place the pork in a small bowl. Take the pulled pork and BBQ sauce and mix well. Place the sauced pulled pork on the bottom rolls.

Then take the top of the rolls and close the sandwiches. Finish the top with sticking a bamboo pick through the top of the sandwiches.

Place the small sandwiches on a serving plate.