Shrimp Po' Boy Burger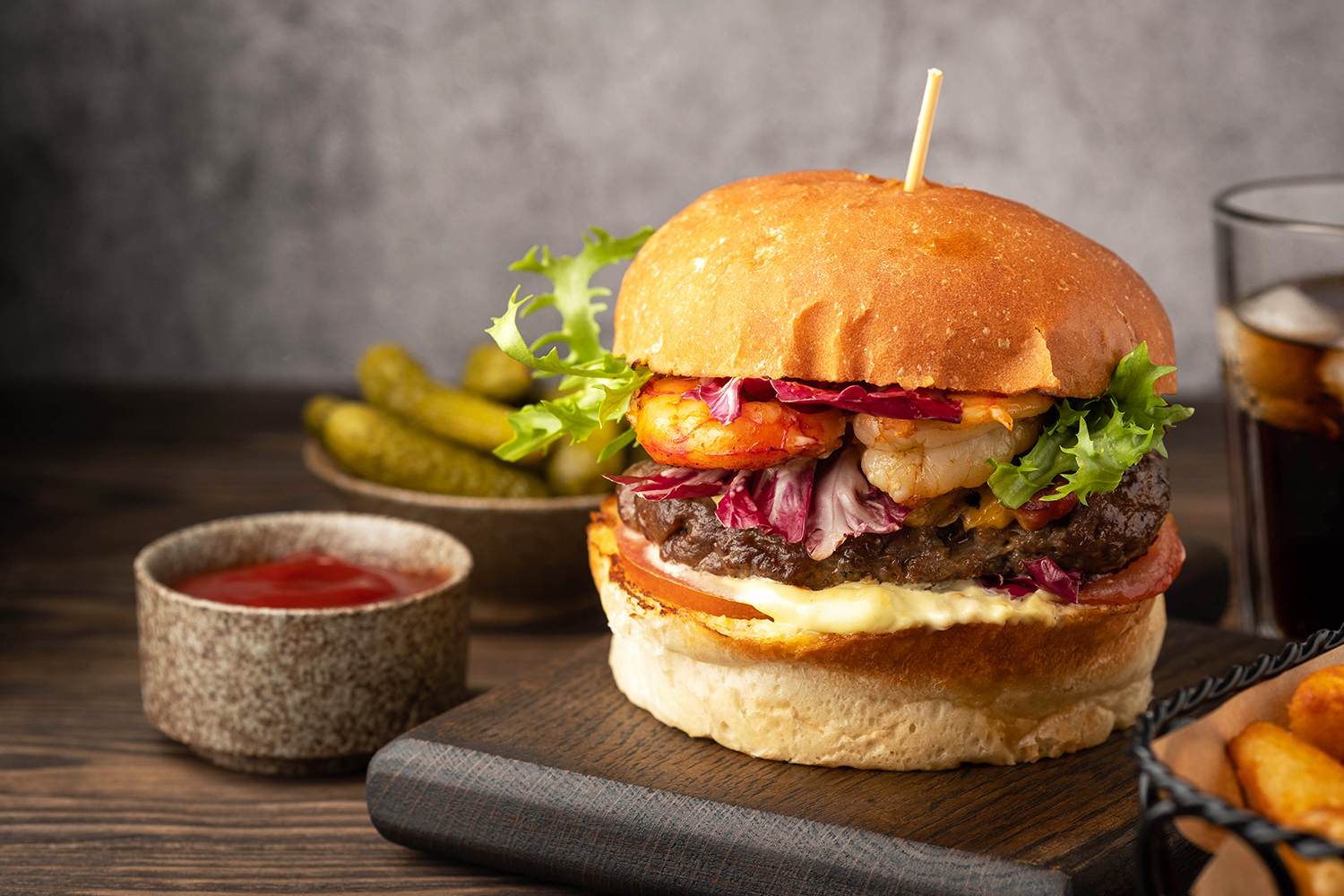 Inspired by New Orleans' signature sandwich, this recipe incorporates fried shrimp and cayenne pepper sauce for a spicy seafood burger dripping with local Louisianian flavor.
Ingredients:
Phase® Liquid Butter Alternative - 2

tbs.

Sauce Craft™ Cayenne Pepper Sauce -

41/50 breaded shrimp, fried, prepared - 3

oz.

Tomatoes, sliced - 2

each

Burger patty, 8 oz. - 1

each

Brioche bun, toasted - 1

each

Lettuce, Iceberg - 1

leaves
Preparation:
Grill burger to the desired temp. Brush the Phase on the top and bottom of the bun and toast until golden brown.

Fry the shrimp in the deep fryer at 350F. degrees until golden brown.

On the heel of the bun place the burger, then the tomatoes, then the lettuce and lastly mound the shrimp on the lettuce. Drizzle the shrimp with the Sauce Craft™ Cayenne Pepper Sauce. Close the burger with the top bun.

Place the burger on the serving plate with your choice of side items.