Seoul Surf and Turf Burger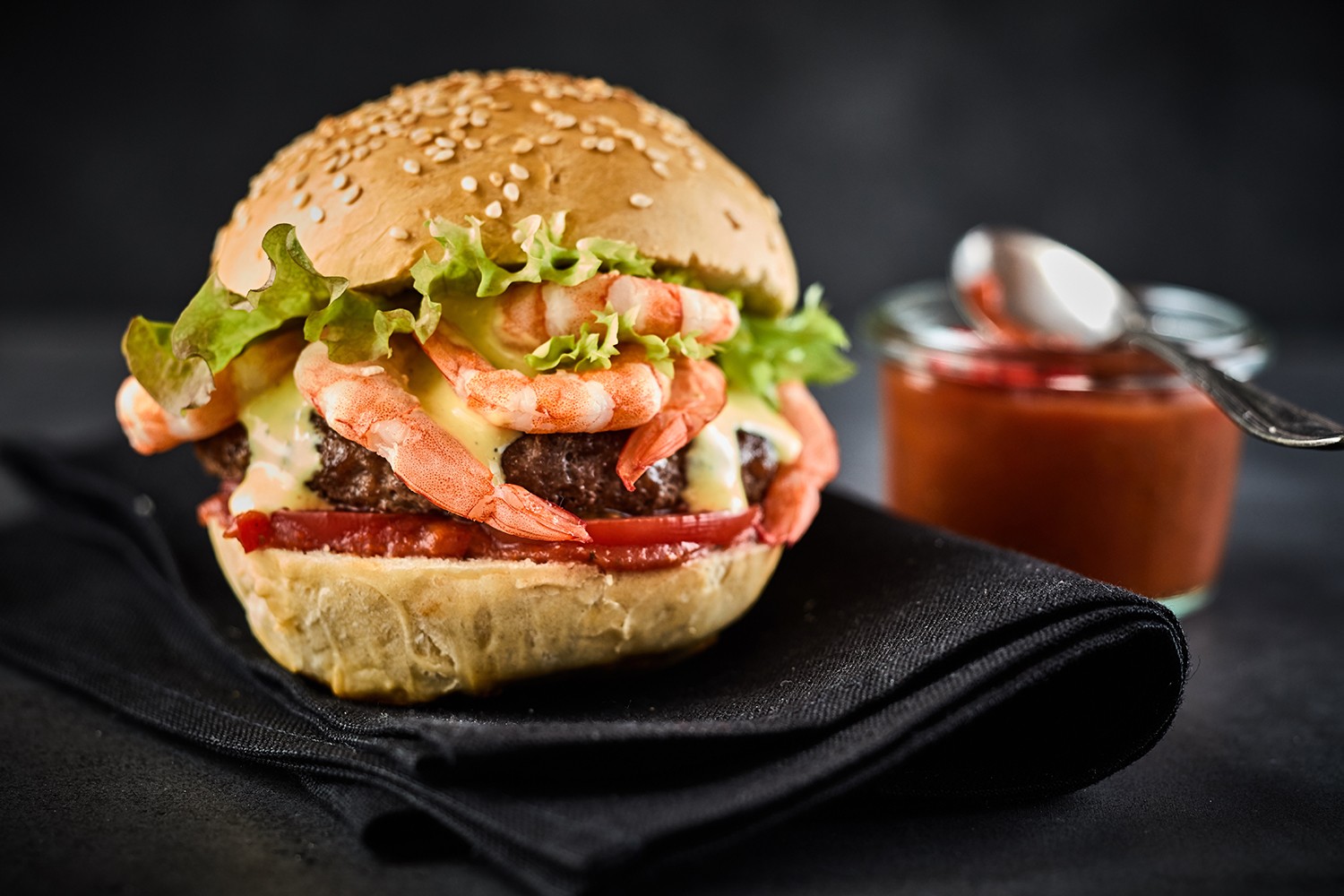 Spice up this classic combo Seoul style, with our gourmet Korean surf and turf burger. Bringing together the best of steak and seafood, this upscale burger is an irresistible lure for epicures of all stripes.
Ingredients:
Phase® Liquid Butter Alternative - 2

tbs.

Shrimp breaded, fried, 21-25 prepared - 3

each

Bun Hamburger, toasted - 1

each

Lettuce, Iceberg - 1

leaf

Tomatoes, sliced - 1

each

Burger patty, 8 oz. - 1

each
Preparation:
Grill burger to the desired temp. Brush the Phase LBA on the top and bottom of the bun and toast until golden brown on the flat grill.

Fry the shrimp in the deep fryer until golden brown in 375F. degree oil. Drain well.

On the heel of the bun place the burger, then the tomatoes, then the lettuce, top with the burger, and fried shrimp on the burger.

Lastly, drizzle on the Sauce Craft™ Gochujang Korean Pepper Sauce and Hidden Valley® Original Ranch® over the fried shrimp. Close the burger with the top of the bun and serve.