Sauce Craft Teriyaki Basted Short Ribs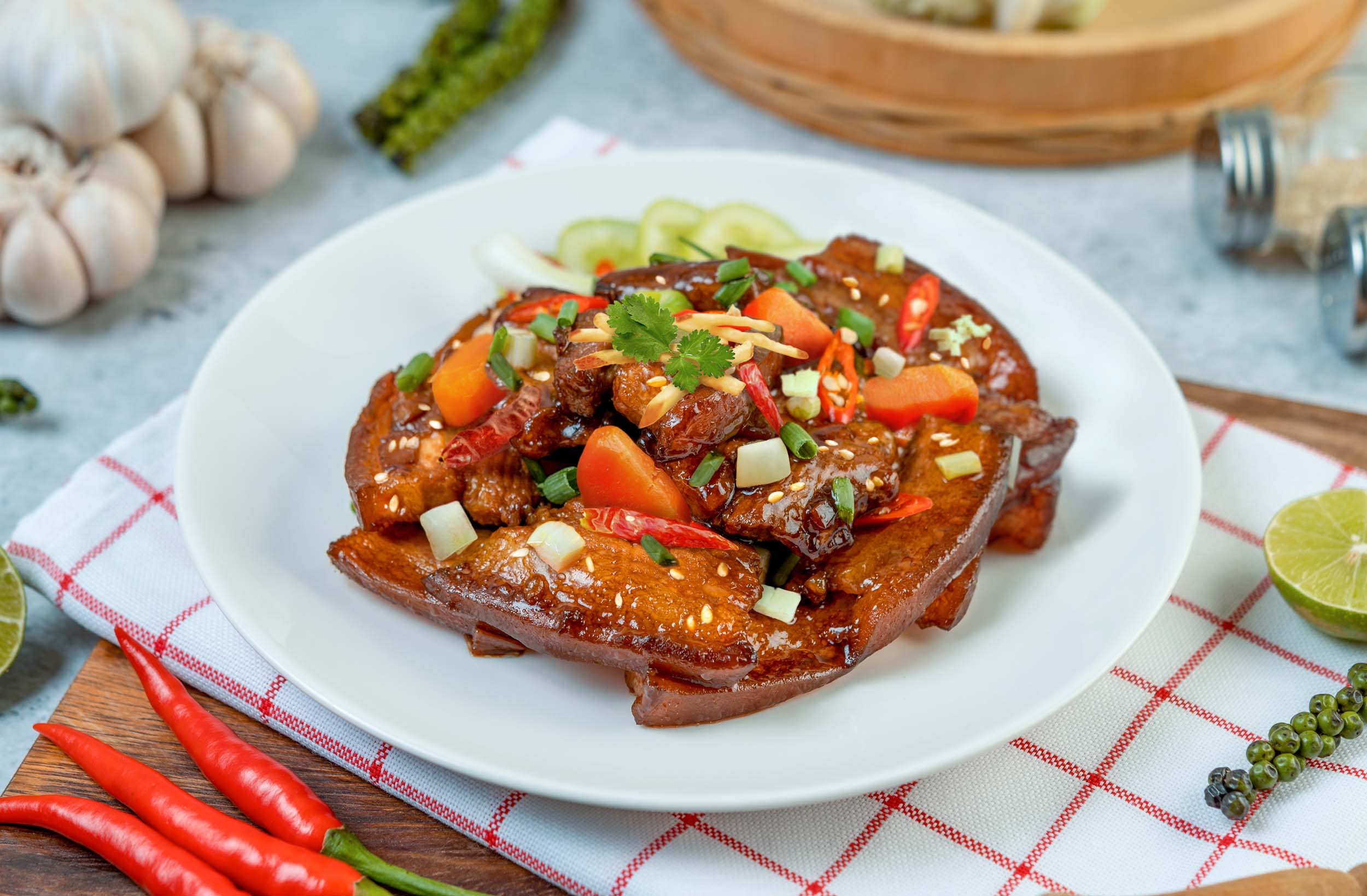 Barbeque short ribs with an Asian twist, this recipe bastes the beef in Sauce Craft Teriyaki for moist and juicy meat just dripping with flavor.
Ingredients:
Thai red pepper, whole fried - 15

each

Carrots, 1" diced - 1

Cup

Onions, yellow, 1" diced - 1

Cup

Liquid Sunglow - 4

oz.

Toasted sesame seeds - 2

tbs.

Black garlic, peeled and smashed - 4

each

Salt and pepper mix - As needed

Ginger, fresh, julienne and fried - 8

oz.

Sauce Craft Teriyaki Sauce - 2

cups

Cilantro, sprigs - .125

Cup

Stout Beer - 2

cups

Short ribs, beef 2" thick - 5

lbs.
Preparation:
Season short ribs with salt and pepper. Heat pan with the Liquid SunGlow. Sear the short ribs on all sides evenly.

Remove some of the excess oil from the pan, remove the short ribs, add onions and carrots cook until brown. Then add in the black garlic and sauté briefly. Deglaze with the stout beer and Sauce Craft Teriyaki Sauce. Add the short ribs back to the pan.

Cover the pan and place in a 275F. degree oven and braise for 3 hours or until the meat is fork-tender.

Remove the meat from the liquid. Reduce the liquid by 1/2 and remove any excess oil from the surface.
Place the short ribs on the serving plate, pour the sauce over the top garnish with fried ginger, fried chilis and cilantro.